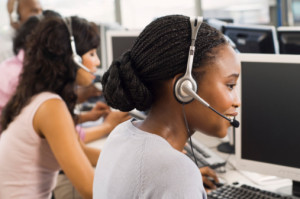 It is more important than ever before to provide multilingual customer support. The truth is, in today's global marketplace and in Canada's multicultural society, there is a very good chance that your business or company will be doing service with customers who speak a variety of languages. Multilingual customer service can separate you from the rest of the pack and help grow your business. Fortunately, there are multilingual call centers in Canada that can provide support in the languages you need.
Here are some reasons why your business should be using multilingual service with your customer support.
Grow Your Business
If you want to grow your business, you need to reach as wide a range of customers as possible. Multilingual service is one of the easiest ways to instantly increase your customer base. There are tons of people not just across the world but likely in your country or community that do not speak English. If you can provide service to them, you can easily add customers to your business.
Show You Care
Customers like to spend their money with businesses that they feel show them respect and a certain level of care. If a company shows a complete disregard for your experience as a customer, you will probably switch to a competitor. Providing multilingual service is an easy way to show customers that you care about their comfort and customer experience.
Avoid Mistakes
One of the great things about multilingual service is it actually helps reduce the risk of unsatisfied customers or mistakes. By reducing miscommunication with customers who speak different languages, you also lower the risk of them having a bad experience. Multilingual service ensures that both you and your customers can communicate effectively and clearly.
Improve Reputation
In today's culture, there is a lot of attention paid towards being culturally sensitive and being accessible to groups or communities which are a minority in our society. One of the easiest ways to do this is by using multilingual service. There are many communities that speak different languages. Using multilingual service will help boost your company's reputation and show that you are open and accessible to all types of customers.
Be More Efficient
When you do not have multilingual service, dealing with customers that speak another language can be a difficult and time-consuming experience. Providing service in a variety of languages will actually help you improve efficiency, as you can reduce the time spent dealing with these customers. You can more effectively provide customer service with multilingual support.
Use Cost-Effective Services
What's great about using multilingual service through a call center is that you also gain access to a wide range of other potential services which could be prohibitively expensive to attempt on your own. These can include both inbound and outbound services, as well as sales services. Using a multilingual call center is one of the most cost-effective ways to provide comprehensive customer service.
As the leading provider of outsourced call center solutions, 3C Contact Services teaches its partners the necessary customer service skills needed to engage and retain customers. Contact us today for more information.