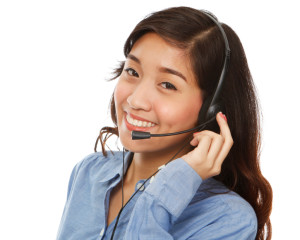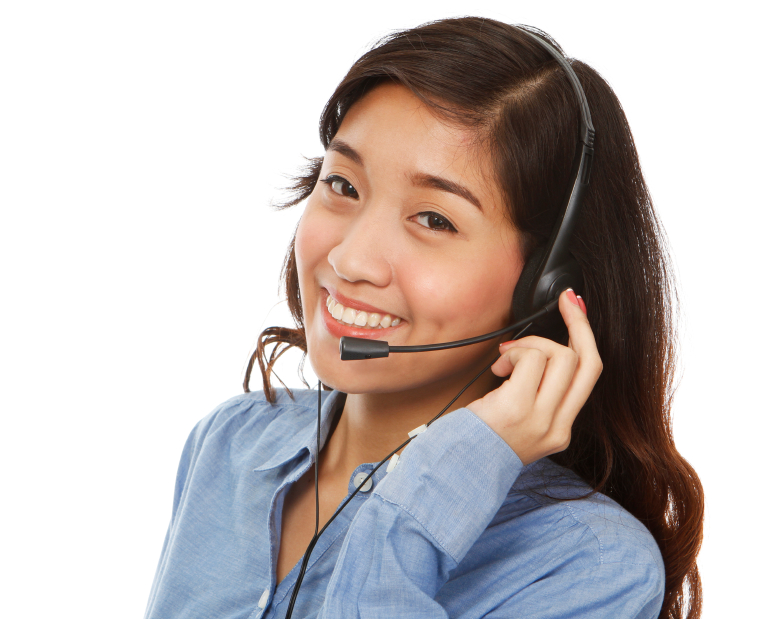 While many businesses use call centers for their regular customer service, some of these same companies do not take advantage of technical support outsourcing. Customer service and technical support are very similar: they are both focused on resolving issues and satisfying the customer. However, there's a mistaken belief that tech support can only be provided by an IT department. The truth is, call centers today offer tech support outsourcing services and can provide fully trained IT professionals who can handle any business's needs.
What is Technical Support?
Technical support—often called IT support—is a service that companies provide to help their customers with any technical issues they may have. If a customer is struggling with an electronic product or can't figure out how to use a piece of technology, technical support will help them over the phone by guiding them to a successful resolution.
Technical support has always been common with electronics companies that sell gadgets like laptops, smartphones, music devices, and software. However, nowadays, most companies use technology to provide service to their customers, no matter the field. At the very least, almost every business has a web site and provides customers with some digital services (like an e-store, a digital sign-up option, or an online booking service, for example). When customers have issues with these, they need to be able to contact technical support.
Why Is Technical Support Important?
Technical support is primarily important to ensure customer satisfaction. When a customer has a technical problem, your product or service can be as good as useless to them until their issue is resolved. If your customers cannot receive the service or help that they need to use your company, they will take their business to a competitor.
However, technical support also provides another important service to businesses. Tech support helps businesses learn about problems, issues, and mistakes that need to be corrected. For instance, there could be an issue with your online e-store or booking service that's preventing people from placing an order. Without someone contacting tech support for help, the problem may go unnoticed, resulting in missed orders and lost customers. In this way, tech support can quickly minimize damage.
The Benefits of Outsourcing Help Desk/Tech Support Services
Call center tech support has many benefits for businesses. Using outsourced tech support has many advantages over doing it in house.
Lower Cost
Creating your own IT department and hiring your own tech support team will cost a lot of money. Salaries, benefits, and technology can quickly add up. When you use call center outsourcing, you receive tech support at a fraction of what it would cost to operate in house.
Flexible Service
If you are a smaller company, you may not be able to justify the cost of hiring an IT worker to handle a low volume of calls. However, there may be times when you do have a high volume of calls and need IT workers. With a call center, IT workers can be supplied on an as-needed basis. Call centers can handle whatever level of service your company requires.
Minimize Risk
Poor technical support is an easy way to quickly lose customers, especially if there's a major issue with one of your products, services, or web sites. When you use IT outsourcing, you can be assured that you have access to a professional, trained team that is skilled in quickly resolving issues and minimizing damage.
Technical and Industry Expertise
There's an advantage to having outsourced help desk providers who are experts in your industry. They will understand the technical nuances of your business and will be more equipped to offer informed support to your customers. They will also be able to offer this support quickly and effectively, which improves customer relations.
Focus on Business Core Aims
One of the most understated benefits of outsourcing your help desk services is that it allows you to focus on the core of your business. Growing your business is typically your main goal, and that takes putting people in the right position to handle their tasks so you as a business owner can concentrate on fulfilling your vision. Outsource your help desk to capable call center providers and have peace of mind knowing we can manage.
Makes It Easy to Respond to Changes in Demand
As your company grows or is in the midst of a campaign, the demands from consumers and form the technical side suddenly change. This may be difficult for your internal team to handle, but an outsourced agency is better equipped to manage these spikes in volume and demand.
24/7 Call Center Support
One of the biggest advantages of outsourced help desk solutions is the flexibility in time. We know that customers don't encounter problems or have questions during 9-5 business hours. So working with a call center that offers 24/7 support means your customers feel confident they can have their issues resolved at any time.
Integrated Call Center Services
When you retain help desk services from a company like 3C Contact Services, you have the added benefit of utilizing additional call center services. That means better support in resolving customer issues because we focus on offering the most dynamic set of solutions possible.
Improved Response Times
Nothing is more frustrating to customers than having to wait an unusually long amount of time for a response. Longer than normal wait times, or customers being transferred to agents who don't have the answers, will hurt your business as much as bad product. Through help desk outsourcing, we ensure that response times are quick and that customers feel confident they will get the answers they need.
Support Availability Increases
Probably one of the top benefits of outsourced help desk solutions is the increase in availability to your customers. If there is some kind of technical issue, it doesn't fall on your in-house IT guy to figure out what's wrong. Outsourced help desks ensures there's a team dedicated to resolving any technical or product-related problem right away.
As the leading provider of outsourced call center solutions, 3C Contact Services teaches its partners the necessary customer service skills needed to engage and retain customers. Call us today at 1-888-353-2335.