3C Contact Services offers premier inbound call center solutions that can grow your business, increase customer satisfaction, and improve your company's professional reputation.
Inbound call center solutions are essential for any company that deals directly with its customers or the public. Your business' reputation rests on how you communicate with your customers. Customer support, help desks, and e-mail/digital chats all have a big effect on your company's bottom line, reputation, and success.
3C Contact Services is the leading inbound call center in Canada that can handle all of your customer service needs. Our professional call center agents and representatives are trained to provide optimal solutions that are specifically suited to your company's protocols. We provide inbound call solutions for all industries.
Our simple and complex customer service solutions include:
Customer Response Services
At 3C Contact Services, all of our call center representatives are highly trained when it comes to administering customer care and support best practices. These include proper data entry, showcasing customer courtesy, de-escalating high-intensity situations, as well as up-selling and cross-selling. 3C's unparalleled customer care services can help you better manage your customer attrition and retention rates.
We cater especially to small and medium-sized businesses that are looking to increase their overall customer base and revenue. By handling all of your customer interactions over the phone, via e-mail, and through live chat, our services can help you save time and money without sacrificing valuable customer satisfaction.
As your value-added partner, 3C will handle all your customer service calls and orders. We seamlessly combine toll-free customer service with professional order-taking solutions. Our highly trained agents handle important calls with a sense of professionalism and courtesy for all queries, including everything from sales to any frequently asked questions your customers may have.
Our toll-free customer service offers a number of benefits, including:
As a dynamic team, our call center representatives are dedicated to meet your company's every requirement and that includes scheduling client appointments as well as business meetings on your behalf.
Our experienced customer service representatives can handle all kinds of administrative tasks that pertain to your business, which allows you and your staff to focus on more pressing matters. Part of maintaining high scheduling standards is to remind your clients or patients of upcoming appointments.
Using state-of-the-art technology, all appointments are entered into our systems efficiently and accurately to ensure that your customers receive reminders within a reasonable timeframe using the medium of their choice (phone call or e-mail).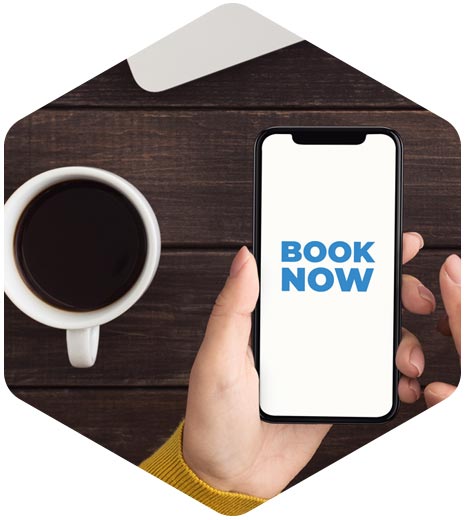 A direct response marketing program is one of the most exciting and rewarding programs available. This program often allows you to find out in real time if your campaign is working, especially if your commercial is on the air or the e-mail has been delivered directly to customers.
When you align with 3C, we will work to ensure that your promotion is a success by promptly responding to customer calls, no matter how busy it gets. Whether you're running a local or national campaign and whether you're anticipating 1,000 or 10,000 calls, we will answer each as quickly as possible.
Our agents quickly and accurately enter all the information needed to complete each request using our web-based or customized order entry software.
For a direct response campaign to be a success, a combination of flexibility, careful planning, and scalability must be utilized. 3C will consult with you to devise a customized direct response campaign that will handle your projected call volume at a realistic level. Our project management staff will also work closely with you to script calls in order to simplify the inquiry and order processes, thereby generating the maximum number of conversions.
Our direct response campaign programs include scheduled meetings throughout the direct marketing campaign to review and revise your program as necessary.
Need inbound call center Services
When a customer sends an e-mail, they expect it to be answered in an efficient manner, making it important that you reply to their message quickly. 3C's e-mail response solution manages e-mails from customers to ensure that they are answered quickly, accurately, and with the appropriate response.
We can integrate 3C's e-mail response with your current sales strategy and phone support in the following ways:
The easiest and most cost-effective way to grow your business is by improving customer retention. 3C Contact Services can engage in active customer retention campaigns that can keep your customer base from switching to competitors, thus drastically increasing revenue and profits.
It goes without saying that retaining customers in today's highly competitive economic environment is important. If you want to hold on to your customers, you have to find a way to retain them from the first call and right through your entire relationship with them.
With professional customer retention solutions, you can:
To improve customer retention and customer satisfaction, loyalty programs are an optimal strategy that 3C Contact Services can provide for your business. Our customer loyalty-management programs create incentives for customers to continue making purchases and frequenting your business. For an edge on competitors, loyalty programs can provide the biggest effect.
When your customers are complaining, your business only has a short amount of time to satisfy them and retain them as paying customers. 3C Contact Services' trained agents use the right customer service skills to increase customer retention and solve complaints quickly and efficiently. We use multi-channel support, multilingual services, and proven work processes to deal with your customers efficiently and provide customer satisfaction.
With 70% of all purchase decisions being made at the point of sale, customers need a simplified way to speak to a sales representative. Live chat lets your customers speak to our well-trained representatives on any web page.
When a customer has the ability to think about what they are about to say and check over their own responses, this often allows for more accurate sales and customer service than speaking to someone on the phone. 3C Contact Services' live chat technology makes it possible for a single agent to handle multiple customers at once, saving you money in the process.
The agents used for 3C's live chat solutions all display typing, writing, and comprehension skills at an exceptional level, ensuring clear, concise and prompt interactions. We use standard response templates that improve reply accuracy, speed, and agent productivity.
3C's live chat solutions are easily implemented. If your web site already has chat, we will place our agents to respond to your customers' chat requests. And if you lack a live chat solution, we will help you add one; once it's installed, visitors are a click away from a talk window.
Choose between a shared or dedicated agent program based on the agent coverage best suited to your business' chat volume and specific needs.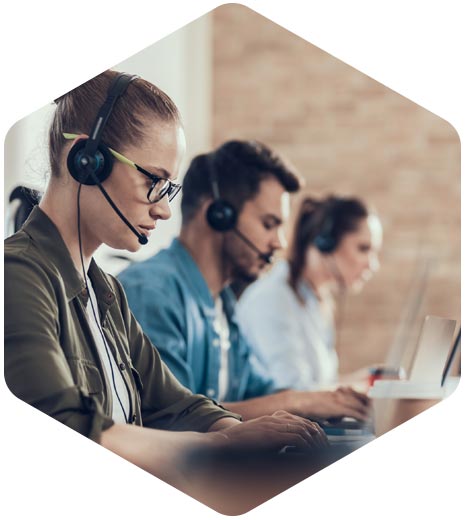 Help Desk/Technical Support
It may not happen often, but sometimes products, solutions, and IT may fail to work. For companies with complex products or services, technical support can be crucial for success When you work with 3C, we will help to resolve these issues and help you to retain customers. Our dedicated agents will handle low-level or common issues quickly, saving you time and money. Our customer service executives can become experts on your products in order to deal with your clients and customers efficiently and quickly. If the call needs to be escalated, your technical personnel can be brought in to provide assistance. And should your customers' products and solutions require a "hands-on" approach, we will dispatch pages to your field staff.
Medical Answering Services
Medical professionals are incredibly busy and therefore depend a great deal on medical answering services for their practices. This includes answering phone calls, scheduling appointments, inputting appointment cancellations, rescheduling appointments, and sending appointment reminders to patients.
Letting us handle all of these important administrative tasks allows your in-office staff to focus on your patients, who are your most valuable asset, without interruption. It can also help reduce patient wait times and increase overall efficiency within your clinic or medical facility.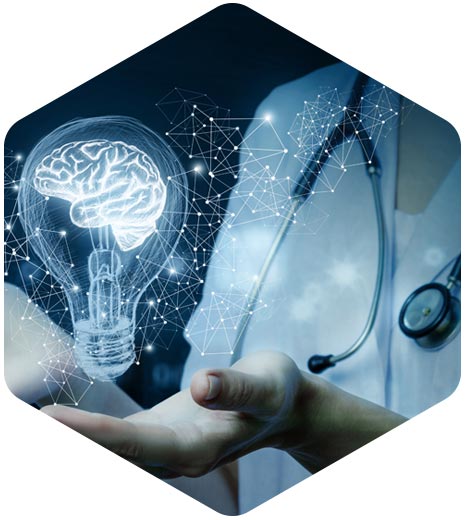 Product recalls are inevitable in any business that provides goods or services to the public. Whether you simply put out a bad batch of products or your quality assurance needs improvement, mistakes happen from time to time.
It's how you handle these types of situations that matters most. Implementing prompt damage control techniques and offering customers incentives to continue supporting your brand is an excellent solution. At 3C Contact Services, our customer service representatives are fully trained to interact with your customers and provide them with up-to-the-minute updates on product recalls and service resumption.