Business Process Management (BPM)
Business workflow is more than just the things moving from A to B to C to D because it allows tasks to be carried out concurrently, saving time and doing more with less. In today's dynamic business environment, the increasing complexity of inter-application and rapid explosion of data and content driven processes pose tough challenges to management teams. Business Process Management (BPM) explicitly addresses them across all industries and geographies as an "ultra" process improvement technique.
3C Contact Services' BPM consulting approach narrates strategy into execution, using process as the critical link to help organizations realize immediate and measurable results, while establishing a sustainable process management capability.
Our analysts develop process-based governance enabling the right focus, helping decide where to innovate, and what not to change. Through process management, we then drive this to execution—aligning technologies, mobilizing human resources through change management, and making rapid adjustments to both.
While many companies provide assistance with specific elements of BPM, 3C's unique combination of skills, approaches, and tools provide:
3C puts BPM at the heart of driving business change, and our services help organizations to identify, conceive, build, and execute enterprise-wide process management strategies to meet customer experience expectations, gain operational efficiency, and turn real-time visibility into execution.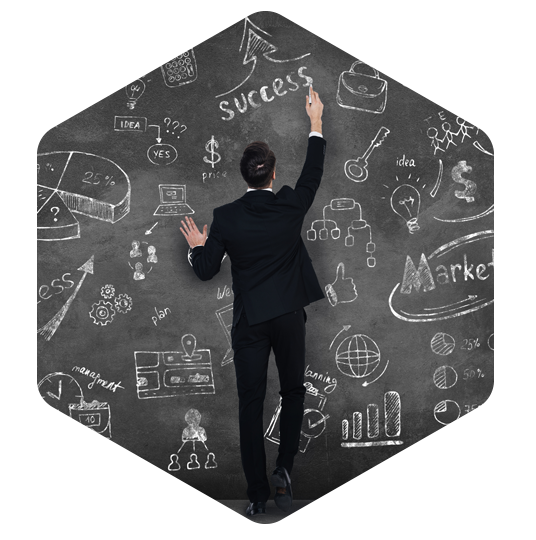 Process Definition – foundation of true digital transformation
3C Contact Services possesses the skills, experience, and methodology to map and analyze a wide range of business and operational processes in any sector, industry, or organization. We are committed to mapping your business processes efficiently and economically, with a view on process re-engineering, standardization, as well as improvement.
With a pledge to deliver maximum ROI, our extensive global experience and best-in-class methodologies help your organization define not only the finest workflows but also help you to improve your overall business goals. We can help you improve your revenue by providing your customers with the highest customer experience at the lowest costs.
Need Appointment Scheduling Services for Your Business
We manage process mapping projects and support Project Teams, Project Managers and/or Project Management Offices. This helps you view the steps and elements in your process distinctively and helps you also improve your customer journey end-to-end. Our list of services includes the following:
Current (As-is) State processes

Future (To-be) State processes
End-to-End processes
Value stream maps (VSM)

Fix, modify, or upgrade existing process maps
Develop operations guidelines:

Procedures or work instructions
Training manuals or user guides
Project and management status reports

Perform process analysis:

Identify inefficiencies and constraints such as bottlenecks, redundancy, and duplication
Identify issues and gaps
Uncover major and "quick-win" process improvement opportunities
Risk Identification (compliance, operational, reputational risks)
The risk management process revolves around understanding the risk's potential impact and its likelihood of occurrence. To be successful and gain agility, the leadership team must commit to addressing risk management proactively and consistently across the organization. A diligent choice must be made at all levels of the organization to actively identify and pursue effective risk management during the life of the business process. Risk exists the moment a new program or project is conceived. Without a proactive focus on risk management, the greater an impact a realized risk can have on a business function, which can potentially lead to adverse results.
3C helps you to identify, assess, and prioritize the risks and plan what to do about those risks. In a BPM context, primary drivers could be cost, time, or scope; however, we also consider other criteria that involve corporate social responsibility and ethical considerations or are closely aligned with organizational values and reputational risk.
The risk of not knowing your risks is substantial, but once understood it provides a context by which you deal with those risks. Business owners must evaluate their environment, identify the risks, and then decide what to do. A company's steering committee must provide the guidelines for assessing the risk environment, as well as the criteria to categorize that risk.
Key Performance Indicators (KPIs) are considered the building blocks of any performance management system. Yet, many performance management efforts are ineffective due to their incomplete definition, documentation, understanding, and usage. Companies, big or small, are tracking tons of metrics, and yet they're so drowned in data that they don't know what to actually do with it, which limits them to separate KPIs from trivial metrics. Nearly every segment of your business will have a few vital performance indicators—sometimes even two or three—that actually make a difference in your top line revenue, bottom line, and customer experience.
Utilizing project management skills, we perform extensive data analytics around metrics like NPS, cost, revenue, customer experience, etc. Extensive reporting at granular levels and insights are delivered to support business improvements.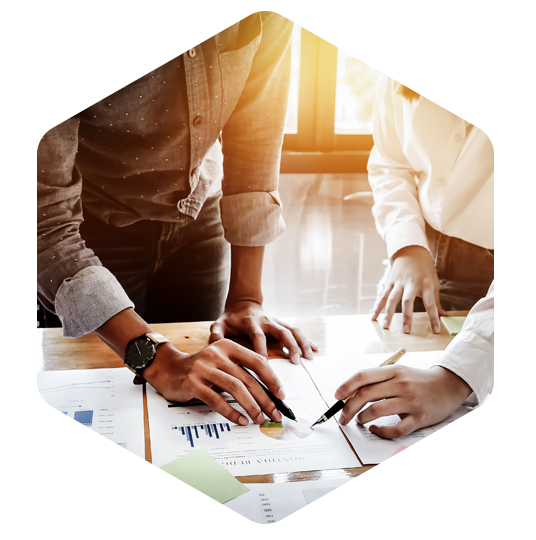 We utilize Six Sigma/Lean Methodologies and Text Analytics to measure compliance and behaviours. The proven methodologies of Six Sigma/Lean Methodologies and the principles of COPC (Customer Performance Operations Center) are leveraged to reduce variations within the process, leading to better compliance and reducing waste. We work with certified practitioners and follow these methodologies across all industry types.
Metrics Definition for Reporting
We help you to identify KPIs that are aligned to your overall business objectives by gathering, analyzing, and summarizing the process-related metrics, including but not limited to, cycle times, activity times, and frequencies.
We focus on sharing real-time insights as and when business-impacting opportunities are observed on our evaluations. We continuously look for opportunities from evaluations. These are reported and/or communicated in the focused reports, daily/weekly interactions, and monthly/quarterly business reviews as a package of Problem + Trends + Recommendations.