Customer Response Services
Finding the right customer support service in Canada can be a challenging and daunting task. Companies take big financial risks when outsourcing call center services with no guarantees of establishing a successful partnership. 3C Contact Services is different, though. We do everything we can to take the stress out of outsourcing an outbound and inbound call center in Toronto and the GTA. As one of the premier inbound call center services in Canada, we deliver high-quality, affordable, and consistent customer service results for all of our clients.
Our Customer Response Call Center Services
Customer service is our specialty. All of our agents are specially trained in conflict resolution, handling customer complaints, order taking, refund processing, and any other customer service-oriented tasks our clients require.
Excellent product knowledge, fast response times, and top-notch customer service performance year-in and year-out are just some of the reasons that you should work with us. We can help you elevate your customer service game to unparalleled heights by learning everything we can about your business policies and create online marketing campaigns to attract your target audience.
3C Contact Services provides a wide range of professional call center services in Canada that are designed to help you reach your business goals while attracting and retaining as many customers as possible.
Need Customer Response Call Center Services
Over the years, we've managed to successfully branch out across a number of different industries and provide custom customer service solutions to help our clients grow and prosper. Here are just some of the industries we have experience with:
Retail
Insurance
Real Estate
Market Research
Financial Services
Direct Response
Telecommunications
Retail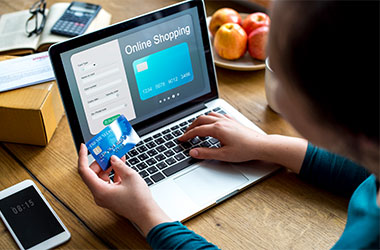 With many companies venturing into the e-commerce sector, new challenges are constantly arising. Moving online has helped a lot of businesses grow faster on an international scale and that means managing larger order and sales volumes than ever before. You need a customer service team on your side that can manage answering queries over the phone and email, processing online orders, tracking shipments, and more.
Insurance
Real Estate
Market Research
Financial Services
Direct Response
Telecommunications