Real estate lead nurturing is an important aspect of converting prospective buyers who are "just looking" into surefire clients. Regardless of their official status during the sales process, every lead presents the opportunity to convert into sales. The key is to have the right tools and resources in your real estate arsenal to make sure that you're doing everything you can to properly nurture your leads. Understanding their needs and treating them like more than just another number or potential sale is your best chance at success in the real estate industry. Keep reading to learn more about how realtor lead qualification can improve your realty business practices and help you convert leads faster.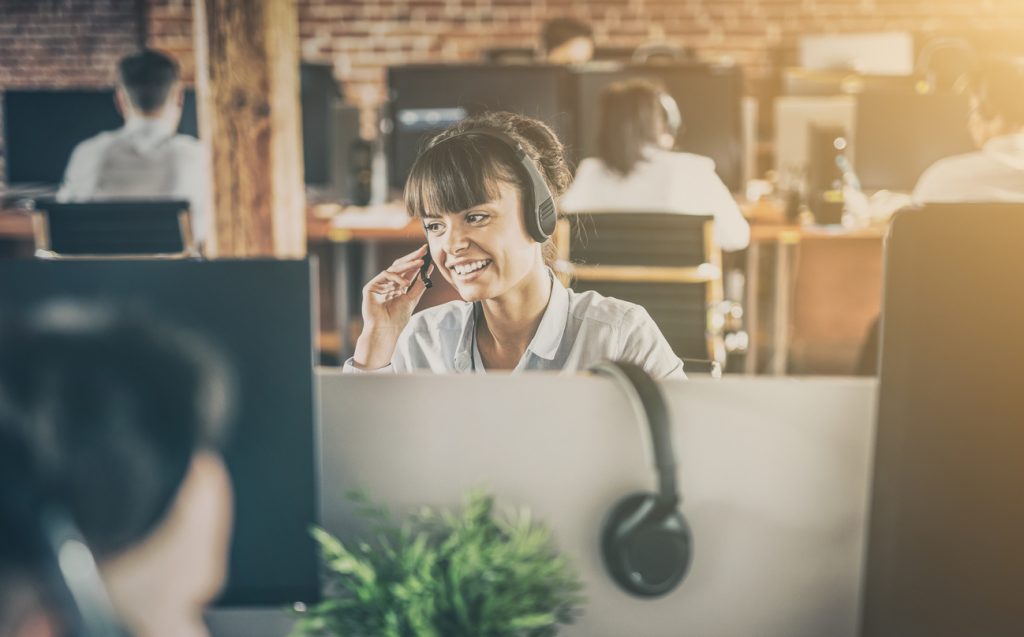 iStock.com/scyther5
The Importance of Nurturing Leads in Real Estate Marketing
Even if leads claim that they're "just looking" or just searching around online for homes, that doesn't automatically disqualify them from being a potentially lucrative lead—or at least it shouldn't. It just means that they're not being entirely honest or that they're not sure what they're looking for just yet and that's where a strong inside sales agent comes in to save the day and help them figure out exactly what they want.
The most effective method of inserting yourself into the equation is to ask the right types of probing questions that force the potential leads to provide you with the information or ammunition you need to convert them into a sale. Start a riveting conversation that's centered specifically on their top priorities and end goals. The more conversational and easygoing you are, the less pressure it places on your potential leads and the more comfortable they'll inevitably feel around you. This will encourage them to open up a lot more easily when it comes to discussing their real estate needs, which makes your job a lot easier. Before you know it, you've already earned their trust and become their real estate agent while also helping them figure out exactly what they're looking for in a potential residential or commercial property.
Common Mistakes Made in Real Estate Lead Nurturing
Some of the most common mistakes an inside sales agent can make when it comes to real estate lead nurturing is underestimating the value of this task and failing to understand how it can elevate the business as a whole. There are so many ways in which leads can and should be nurtured. You need to show these prospective clients that they're valued. This is the true key to success in the real estate industry. Also, it's important to avoid making the following mistakes as much as you possibly can.
Skipping the Research Phase
Failing to conduct thorough research and making assumptions about prospective clients is one of the biggest rookie mistakes you can make. Never assume that just because a lead is "just looking" that the conversation has to end there. Always make sure to ask them open ended questions and then do some research so that you can present them with data that serves their interests. This is the best way to build a strong foundation and truly capture their interest.
Failing to Understand the Needs of Your Clients
Take the time to truly understand the needs of your clients and then find creative ways to deliver those requirements within the confines of their budget. If it's impossible to do this, then be straightforward about it with your client. That's what real estate lead qualification is all about: finding out how serious your prospective leads are about actually purchasing a property.
Failing to Follow up in Time
Always make sure you follow up with leads on a regular basis to make sure that they're still interested and to prevent other real estate agents from stepping in and trying to steal your thunder. Remember, the market is highly competitive and you need to keep your eyes open at all times.
Instantly Trying to Sell to Your Leads
This is a huge real estate and sales faux pas. You always have to build up interest and excitement before you can even try to sell something to a prospective lead. Explain to them why they absolutely have to have a certain property and why you think it's an excellent match for them. Help them see the diamond in the rough by explaining all of the benefits to them.
Failing to Provide Valuable Information
Even if a lead has expressed that they're only passively looking for a property right now, you should still prove how dedicated you are by doing some research and providing them with the valuable information they need to make a decision. As a real estate agent, you have access to resources that they don't and you can use that information to yours and your client's advantage. Show them listings that aren't available online yet just so they feel like they're getting the VIP treatment from you.
Spamming Leads with Endless E-mails
No one likes getting countless e-mails on a daily basis from the same source, especially if they're full of spam or ineffective and desperate sounding sales pitches. If you're going to use e-mail as a mode of communication to follow up with a client, then proceed with caution and make sure that it doesn't come off as too much of a sales pitch. Keep it simple. Ask how their search is going and then offer to answer any questions they may have and leave it at that. Don't keep e-mailing them if they don't respond right away as this can get very annoying.
Not Having an Effective or Convincing Enough Sales Pitch
Your sales pitch should showcase how confident and knowledgeable you are while still being very inviting without actually sounding like a sales pitch at all. The more conversational it sounds, the higher your chances of success are.
Real Estate Inside Sales Lead Qualification and Nurturing Services
Outsourced lead qualification is an excellent way to find out how serious potential clients are about purchasing a new property. At 3C Contact Services, we specialize in real estate inside sales lead qualification and appointment booking for realtors, teams, and brokers, effectively determining which leads are most likely to convert into profitable sales for our clients. To learn more about our services, please contact us today.