As your real estate business continues to rapidly expand and reach massive levels of success, you may start to realize that even your customer support team needs a little extra assistance. When you reach your peak level of success, the last thing you want is for your team to fall behind on lead acquisition, customer follow-up, building strong rapport, and closing sales. This is where an experienced real estate inside sales agent (ISA) can be a major asset to your business. Keep reading to learn how hiring a qualified inside sales agent for real estate could be an extremely practical and business savvy move for your company.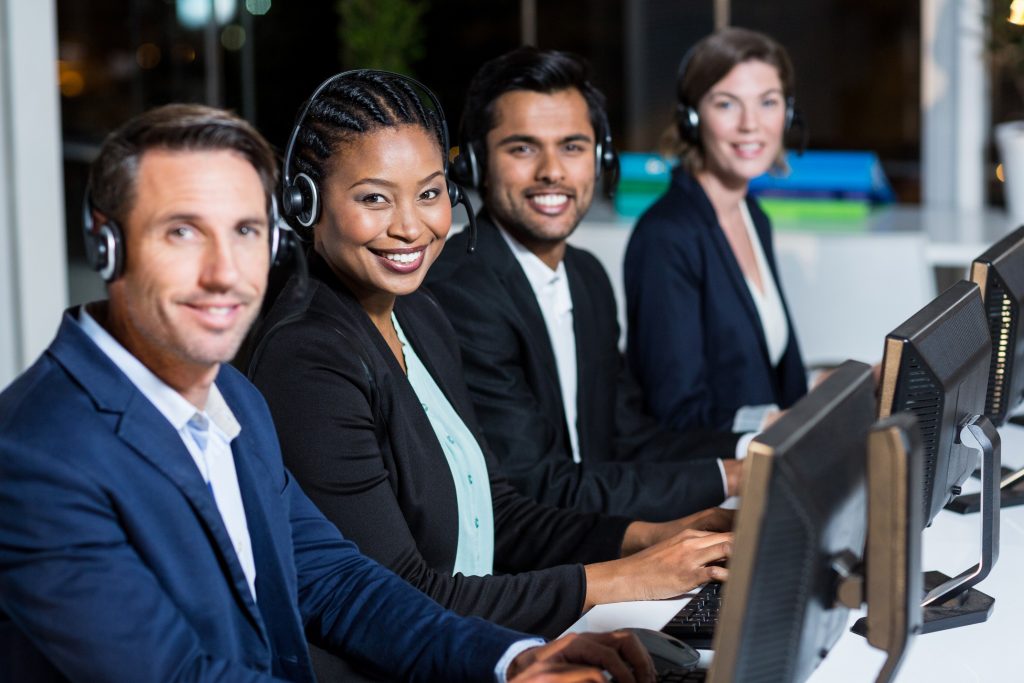 iStock.com/Wavebreakmedia
What Is a Real Estate ISA?
The reality is that ISAs have always been a prominent part of strong sales teams across a multitude of industries. For some reason, though, the real estate industry has been particularly slow to recognize the value they provide and has only recently begun to adopt this extremely useful and sensible business tactic. ISAs are an important aspect of any successful sales team because they tend to carry the brunt of the tasks required to guarantee a strong trajectory for your business.
Depending on the size of your company, this role may require the following tasks to be fulfilled by the successful candidate:
Taking both inbound and outbound sales calls
Maintaining strong customer relations
Following up with leads either through phone calls, e-mails, or live chats
Establishing appropriate times to consult with prospective leads
Closing sales
Ultimately, the person you hire to fill this position should be knowledgeable, outgoing, personable, and above all, completely comfortable spending the majority of their workday communicating back and forth with business prospects without hesitation. Top-notch social skills are an absolute must. Larger sales teams may warrant employing multiple ISAs, some of whom can handle cold calling and others who can focus more on inbound calls.
Responsibilities of Real Estate ISAs
Success is a double-edged sword; on the one hand, you want to be able to attain as many leads as possible so that your business can continue to flourish. On the other hand, gaining too many leads too quickly can become cumbersome and unmanageable if your team is too small to keep track of all of the accounts you acquire.
At this point, you need to seriously consider hiring an experienced real estate ISA who has the training, confidence, and expertise to retain clients and effortlessly close deals. ISAs can help take some of the pressure off of your regular customer service team and let them focus on the tasks they excel at, such as providing high-quality customer support. ISAs are responsible for qualifying, servicing, and converting leads into thriving sales with the intent of putting your business over the top and increasing your bottom line each quarter.
Why You Should Consider Hiring a Real Estate ISA
If you're still unsure whether it's the right time to consider hiring a real estate ISA for your business, take some time to review your overall statistics measuring lead acquisition and retention compared to your most recent profit margins. Better yet, ask your customer service representatives directly whether they feel like they can easily manage their responsibilities of if they feel that they're being stretched far too thin. If you're noticing that their numbers and performance quality has taken a significant nosedive in recent weeks, then it may be time to assess the situation further.
Real estate ISAs act as a support system for your customer service team and can take on a lot of the grunt work they might not be equipped to handle on their own. They're entirely dedicated to obtaining as many qualified leads as possible by sifting through the dregs and only connecting you with the most probable prospects.
Why You Should Outsource ISAs Instead of Hiring an In-House Team
There are a few specific qualifications and traits you should be looking for when it comes to finding ideal candidates to fill the role of real estate ISA at your company. All ISAs are required by law to be fully licensed, but this is an inconsequential minor detail that can be dealt with even after the hiring process is complete. More importantly, you need to find a candidate who's driven, sociable, easy to get along with, and passionate about making sales.
Hiring either one person or an entire team of people that's solely dedicated to helping your company acquire meaningful leads ensures that you're more likely to obtain a good mixture of the abovementioned qualities. Virtual ISAs have one specific purpose: to establish strong customer relationships, obtain as much information about their leads as possible, and then help you elevate your sales by putting everything they've learned into practice. Outsourcing ISAs is a much more feasible solution than forcing your existing staff to take on additional responsibilities or hiring a separate in-house team. Here's why:
Virtual ISAs are more reliable because they provide a stable foundation and support system to guarantee the success of your company and help you increase your bottom line.
They provide a truly unique set of skills that can only be found in trained agents who can effectively drive sales.
Outsourcing is more cost-effective because it leaves enough flexibility in your business model to either expand or downsize your staff as you see fit.
Lastly, outsourcing results in less hassle for you because it means you can spend less time recruiting, hiring, training, and micromanaging new hires. They should already be fully trained, self-sufficient, and well-versed in making sales. The only aspect you might need to provide additional training for is helping new hires learn about your company policies and values.
3C's Inside Sales Agents for Real Estate Business
Understandably, many real estate companies are reluctant to invest precious time, money, and resources into finding, hiring, and training new virtual ISAs. 3C Contact Services offers the perfect solution to this issue by taking all of the guesswork out of customer acquisition. All of our ISAs are already fully trained in customer acquisition, rapport, and communications. In addition to providing inbound and outbound calling services, we also establish strong customer relations through e-mail and live chat services. Contact us to learn more about the services we provide.