Whether you're willing to admit it or not, realtor lead qualification is a crucial aspect of securing property sales and expanding your clientele list from prospective to guaranteed buyers and sellers. Generating strong and reliable leads is the difference between gaining predictable and unpredictable clients. The former is always preferred in realty because you put a great deal of time, energy, and resources into researching specific properties and neighbourhoods of interest for your clients. As with every other industry, time is money in realty and the last thing you want to happen is for you to waste a whole lot of your time focusing on the desires of a client who isn't serious about purchasing or selling a property. This is what's known as an unqualified lead and while it's inadvisable to completely cut ties with this type of client, you shouldn't be giving them unwarranted attention if they're not completely sure whether or not they want or can afford to make a real estate investment at the moment.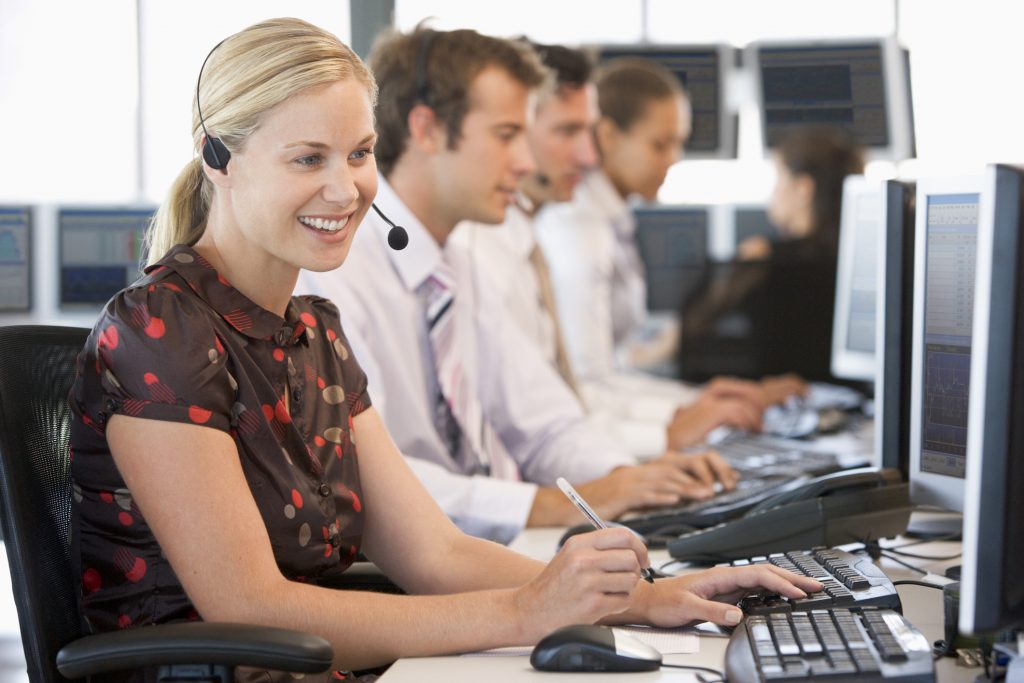 iStock.com/monkeybusinessimages
What you need instead are qualified leads that you can most definitely convert into sales. Fortunately, there are ways in which you can effectively gain qualified leads without compromising the potential to nurture unqualified leads that may be useful to you sometime in the near future. The first step is to understand the difference between qualified and unqualified leads and how to quickly identify which one you're currently dealing with so that you can appropriately divvy up your time and resources.
What's the Difference Between Qualified and Unqualified Leads in Real Estate?
The main difference between qualified and unqualified leads is the immediate potential for your clients to purchase or sell a property. Seasoned real estate agents already know all of the right questions to ask and conversational points to mention when it comes to easily discerning whether a prospective client is ready to make a purchase within the next few months or so. Once they've established the potential to make a sale or purchase, they can move forward with the research and transactional phases. Learning how to make this distinction as early on in your career as possible will ultimately define how successful you are at your job overall.
Professional third-party realtor lead qualification services such as those offered by 3C Contact Services in Toronto can prove to be highly useful while you're still honing your craft or if you simply don't have the time to generate good quality leads yourself. Sometimes, you might just need a little additional assistance keeping up with the online advertising and social media aspect of promoting your realty services to the right property buyers or sellers and that's where outsourced real estate lead qualification can be a major asset.
The Importance of Lead Qualification for Realtors
Whether you're a veteran or novice real estate agent, there are certain qualifications you should always be looking for in prospective clients. As much as they're interviewing you to determine whether or not you're a good fit for them, you should also be assessing your potential clients to see if they're a good fit for you as well. The first step is to always make sure that your marketing materials and advertisements are up-to-date based upon the stipulations of the current real estate market. Then, you need to look into what sort of credentials your clients bring to the table. In a way, this process is a lot like pre-screening potential candidates before a job interview.
You need to ask them the following questions:
When are you planning to make a move?
Are you buying, selling or both?
Have you been actively browsing through online listings on realty sites?
Are you currently working with an agent?
Have you been pre-approved for a mortgage?
What is your budget and how flexible is it?
Who is involved in the decision-making process?
While going through the qualification process a good inside sales agent (ISA) will also gather valuable insights into potential clients' needs, such as:
What criteria are you looking for in a home?
What location and location and amenities are important to you?
Qualified leads should be able to provide answers to all of these questions on the fly because it proves that they've taken the time and put in the effort to seriously weigh their options. No one devotes that much time and energy into something they're not committed to wholeheartedly. Your prospective clients' answers to these questions should be very revealing in terms of whether or not they're not only serious about purchasing a property, but whether they're fiscally prepared to do so. Even if a client really wants to make a real estate investment, they might not always have the funds to do so and they might not be completely honest about that with you from the very beginning. It would be a real (pun intended) shame if you started working on a potentially lucrative property deal only to have it fall through at the last minute due to a lack of funds.
You should have a good idea of what your prospective clients' intentions are and whether they have the financial means to purchase a property. Of course, it helps to have the support and professional scouting abilities of an outsourced realtor lead qualification service to back you up. These organizations are specifically responsible for filtering out the unlikeliest prospects from the most viable ones so that you're only presented with the best possible options.
The reality is that you're going to spend a great deal of time researching properties for your clients and you want to make sure that all of your dedication and hard work isn't for nothing. While you should be cherishing warm and hot leads equally, you should also be weary of cold leads. Not all leads are necessarily equally valuable, but they all hold some degree of promise for conversion into sales if you play your cards right.
The Benefits of Utilizing Third-Party Lead Qualification Services
The less time you're forced to spend acquiring new clients, the more time you can focus on perfecting your sales skills and researching properties for your existing clients. Outsourcing a third-party lead qualification service to do all of the heavy work for you allows you to lay down the foundation for a more successful and efficient realty empire. All you have to do is focus on converting those on-the-fence maybes into surefire yesses and the rest is left up to your support team.
Rather than wasting time chasing down prospects that have a very limited chance of converting into meaningful leads or sales, you can simply reap the benefits of already knowing which clients warrant your attention the most right now and which ones can be placed on the theoretical backburner until a later date.
Once you've established yourself as a veteran real estate agent and have gained the loyalty of your clients, the word of mouth referrals and advertising will start to develop organically. The happier people are with the services you have to offer, the more likely they'll be to recommend you to other people they know who are also seriously interested in making real estate investments in the future.
Outsourced inside sales professionals provide a plethora of beneficial services that you can use to slowly but surely erect your real estate empire including flexible working hours to take calls, answer e-mail inquiries, live chat with your customers, and manage your client lists so that you can stay organized and on top of your game.
Representatives are trained to promote your company and deliver key brand messaging that's specifically designed to convince customers that you're their ideal real estate agent. They can also scale the likelihood of converting those clients into concrete buyers and sellers.
The biggest perk of hiring a contact center to connect with your prospective clients is that their representatives have the knowledge, expertise, and professional decorum to resolve all kinds of customer inquiries and concerns in a refined and dignified manner while still providing personalized services.
3C's Real Estate Inside Sales Lead Qualifications Services
3C Contact Services is a leading realtor lead qualification contact center located in the Greater Toronto Area. We serve an extremely wide range of customers and are able to extend our services to other parts of Canada and the United States depending on the requirements and requests of our clients. Providing quality customer service to your prospective clients is our specialty and we believe that it's a core aspect of maintaining a strong professional relationship that'll keep them coming back. For more information about how our professional and courteous representatives can help elevate your real estate business to new levels, please feel free to contact us today!