It's evident that most people would rather deal with salespeople who don't necessarily speak or behave like actual salespeople. If you're scratching your head wondering what that means, the answer is simple. It means hiring experienced inside sales reps, also known in the industry as an ISA, to help fulfill and exceed your sales quotas. These are people who aren't afraid to slightly stray from the sales pitches and scripts that are provided for them as a reference point and have a candid conversation with your prospective leads. They have the ability to make your customers feel comfortable and ease all of their concerns when it comes to making large purchases that might otherwise make them think twice.
You need these confident and knowledgeable salespeople working on your side because they can help guarantee the best possible results for your business without having to use any obvious gimmicks or sales tactics just to make a sale.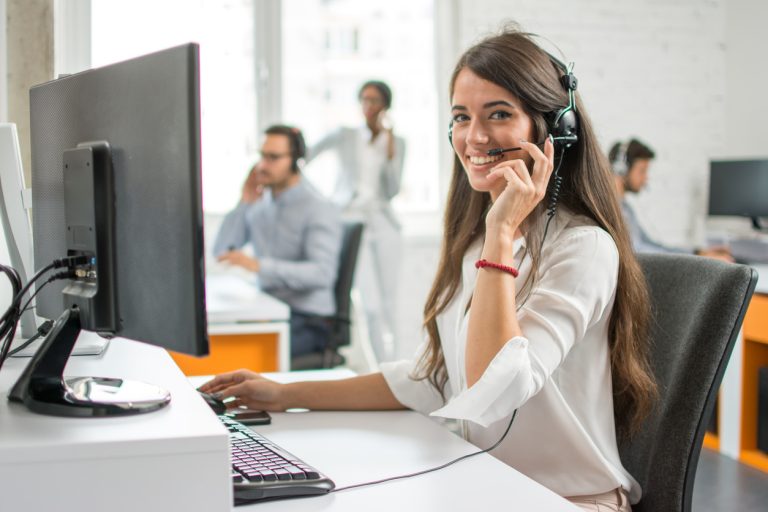 iStock.com/Bojan89
The Value of Hiring Inside Sales Agents to Represent Your Business
At one time, inside sales agents were synonymous with telemarketers who quickly gained notoriety throughout the 1970s, 1980s, and beyond for constantly disrupting people's daily lives, particularly around dinnertime. Inside sales representatives are very different from telemarketers because they actually have more in-depth special training, expertise, and charisma that telemarketers tend to lack for the most part.
Whether they're real estate inside sales agents or other types of salespeople, they're usually professionals who have a thorough knowledge of the products and services they're selling without having to rely heavily on robotic scripts or rebuttals that have been pre-written for them. They have the necessary ability to naturally overcome customers' objections while still managing to maintain their interest and attention. Inside sales agents have mastered the skill of sounding more like a friend making a useful recommendation rather than a desperate salesperson that's simply trying to earn their commission.
This is the main difference between inside sales people and telemarketers who call you during the most inopportune times. Also, telemarketers are typically looking to sell low-ticket items like extended warranties or add-ons to existing accounts whereas inside sales representatives are more adept at selling high-ticket items like insurance policies or qualifying and nurturing valuable real estate leads over the phone.
How Inside Sales Agents Can Help Increase Your Sales
Inside sales representatives aren't just skilled at closing lucrative sales deals; they're also efficient at following up with strong leads that just need a little extra push or convincing to make a purchase. The first step to achieving these sales objectives is inside sales lead qualification, which actually takes a great deal of skill and acumen. Most inside sales reps tend to focus on high stakes deals through B2B interactions, but they also gain the upper-hand by incorporating a significant amount of B2C interactions in their sales repertoire as well.
While inside sales isn't necessarily a new concept in the business world and was initially instated in the form of telemarketing in the 1950s, the practice has evolved a great deal since its initial inception.
Inside sales agents have been forced time and time again to showcase their ingenuity by constantly reinventing themselves and their sales strategies in innovative ways. First of all, inside salespeople don't engage in cold calling. Instead, they contact potential clients that are already in the market for whatever it is they're trying to sell and then working towards qualifying those prospective leads into actual sales on behalf of small, medium, and large enterprises. Many businesses have invested heavily in online marketing and lead generation only to realize that the leads that they have generated require a great deal of follow-up and qualification. The right ISA will filter the leads to find the ones with real potential, qualifying and motivating those who present a true opportunity for you. These are salespeople that already have a general idea of what your potential clients are looking for and then use that information to the advantage of your business by building on it even further.
Outsourcing Inside Sales Services
Are you thinking about outsourcing inside sales services in Toronto, Canada or the United States?
3C Contact Services offers effective and results-driven inside sales services to many types of businesses, including real estate, mortgage, insurance, healthcare and health-related product and service companies throughout North America. Our top priority is delivering your key brand messaging to your most reliable leads through follow-up communications via phone, e-mail, and even live chat. We take the time to truly understand all of the nuances of the industry in which you work and your business in particular so that all of our inside sales representatives are thoroughly trained and gain the knowledge they need to achieve optimal results for your business. Whether you want to focus solely on one aspect of your business or you need help expanding your level of expertise and customer outreach, we can help you achieve all of your sales objectives. To learn more about our extensive inside sales services, please feel free to contact us directly.