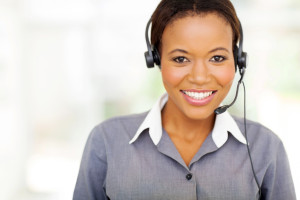 When it comes to increasing your sales, there are many different methods, and one of the most effective is using an inside sales service. Businesses have a range of sales methods available to them, each with their own strengths and weaknesses. Most people are aware of methods like telemarketing and in-store salespeople. However, these methods, which are used more commonly, are ineffective for a lot of businesses. Inside sales agents, on the other hand, are an effective method for companies that want to make big sales.
What Are Inside Sales?
Most people are aware of telemarketing, which is when a call center directly contacts customers over the phone and pitches them on a product or service. Telemarketing usually uses scripts and targets a broad range of potential customers with the same approach. While telemarketing has been used effectively in some situations, its broad, untargeted approach can fail to attract customers or may even turn them away.
An inside sales company uses a more targeted approach to attract customers. While inside sales services are also done over the phone through call centers, inside sales agents are fully trained professionals who can work off script, tailor their strategy, and make sales with a greater degree of success. Inside sales focus on "big ticket" products or services that require a greater deal of skill and expertise to sell. While these sales may usually be done in person, inside sales allow them to be made over the phone. Inside sales are common for business-to-business (B2B) sales.
While telemarketing can have a low success rate and require a high volume of pitches, inside sales can make big sales on a frequent basis. Inside sales also have many other benefits, including cost savings, increased customer satisfaction, and enhanced efficiency.
4 Tips to Hire the Best Inside Sales Agents
There are some specific things you should look for when selecting an inside sales service for your business needs.
Use a Comprehensive Service
Inside sales are often used for B2B sales. However, according to statistics, the vast majority of customers actually prefer inside sales over most other sale methods. Hire an inside sales service that can handle more of your sales needs, instead of exclusively dealing with B2B sales.
Focus on Listening
Telemarketing typically works on scripts and one-sided pitches. Inside sales, on the other hand, involve dealing directly with customers or clients and finding the best way to make a sale with them. This means that inside sales representatives should be trained in listening and responding to customers, as opposed to simply delivering the same pitch each time.
Hire Sales Agents that Like to Compete
When it comes down to it, inside sales thrive on competition. A good inside sales agent will have the desire to be a top performer and to have a high success rate in making sales. The more relaxed, passive approach that works with telemarketing will not work with inside sales.
Ensure Professional Agents
The most important thing when doing inside sales is having trained and professional sales agents who can make sales in your field. If you are hiring your own inside sales team, this means finding candidates with industry-specific knowledge and proven experience in sales. You can also use a call center or contact center, which will have trained agents who can provide effective inside sales.
6 Benefits of Outsourcing inside Sales Services
Saves Your Business Time
The time it will take to attract the right talent, conduct interviews, then choose and train your sales team can easily be averted. Outsourcing your inside sales team means you have a competent, well-prepared group of experienced professionals who are ready to hit the ground running and start converting potential consumers into customers.
Saves Your Business Money
Essentially, outsourcing your inside sales team is a temporary solution. Outsourcing for the short term means you rid yourself of the costs associated with the factors mentioned in the previous point. Hiring the proper talent to commit to your company for the long term will cost. Outsourcing offers a less expensive alternative in the interim while you source your in-house team.
Experienced Sales Staff
This is one of the immediate benefits to outsourcing your inside sales. Your business gets an instant infusion of experienced sales professionals who will be prepared to conduct campaigns based on your goals. Experience in sales is something that cannot be easily replaced and is valuable when a company is looking for results.
Attention to Core Operations of Business
We've discussed the time and investment it takes to hire an in-house sales team. Outsourcing your inside sales offers a readymade solution that doesn't require nearly the same amount of attention. That allows you to focus on the core operations of your business: the aspects of your company that are essential to its functioning well on a daily basis.
Customer Satisfaction
No business can be successful without its customers being satisfied. Today, in particular, when customer demands and expectations are exaggerated, companies need to ensure that they are matching these inflated expectations. By outsourcing the inside sales team, you are partnering with professionals who are already skilled at managing customers on a day-to-day basis. These agents understand how to communicate with various personalities and what it takes to meet their demands to get the sale.
As the leading provider of outsourced call center solutions, 3C Contact Services teaches its partners the necessary customer service skills needed to engage and retain customers. Call us today at 1-888-353-2335.