Insurance lead qualification is a multi-pronged process that requires a great deal of preparation, expertise, market research, insight, and regular interactions with prospective customers. It entails knowing the difference between hot and cold leads (those that are on the brink of making a purchase and those who have no interest at all in your products or services). When it comes to effectively nurturing your insurance leads, warming them up is a good place to start. If you're unsure of how to go about effectively accomplishing that, then outsourcing a renowned company with experienced insurance inside sales representatives can help you establish strong marketing strategies that are guaranteed to get you the results you want.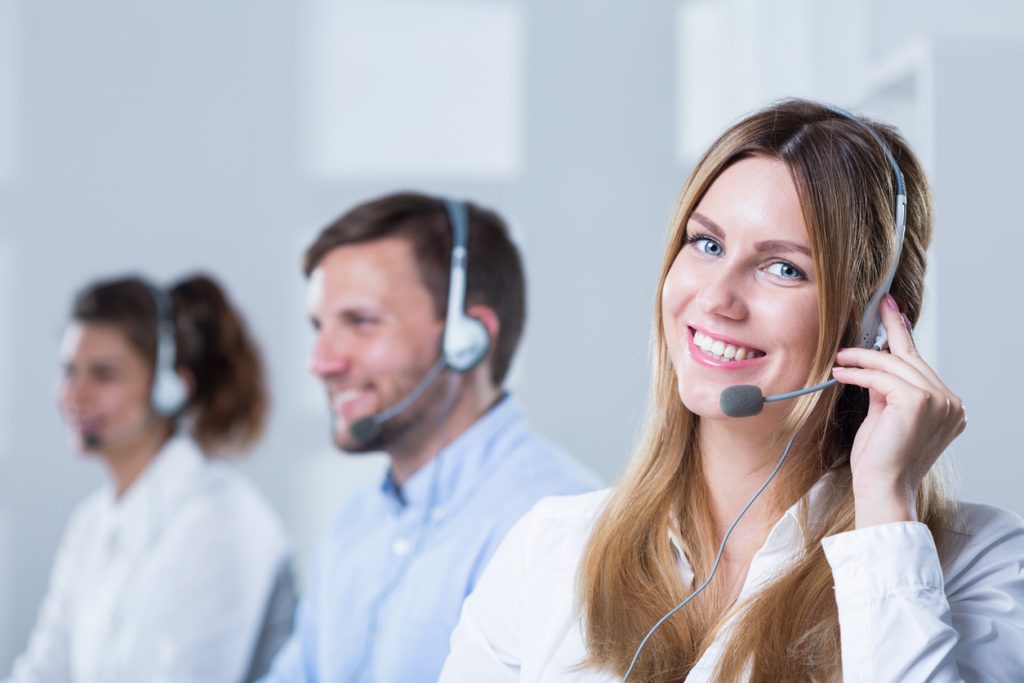 iStock.com/KatarzynaBialasiewicz
Generating Qualified Leads for Insurance Companies
In the past, cold calling was the main line of communication between companies and their prospective clients. While cold calling certainly makes people aware of the products and services your company offers and how they can benefit from supporting your business, this technique could also generate some less than favourable responses because it's likely the people you are contacting don't want to be bothered by telemarketers. You're much better off spending your time, money, and resources nurturing warm leads that have actually expressed some level of interest in your business. These leads are far more likely to convert into actual sales because more often than not, they've taken the time to research your business and even contact you directly of their own volition.
By regularly following up with warm leads within a reasonable timeframe, you're giving them the impression that you value their business and want to guarantee their satisfaction with your products and services. Experienced inside sales agents know how to take the needs of their customers into account and will only offer them insurance policies or products that actually adhere to those needs specifically. They'll listen to your customers' questions and concerns and only make product or service recommendations based on those sentiments.
The Importance of Qualified Leads for Insurance Companies
Plain and simple, qualified leads are the bread and butter of your business. These are customers that are ready to make a purchase, so make sure you take good care of them because their opinion of your company matters the most. Typically, qualified leads go out of their way to look for your product, service, or business—but that doesn't mean you should take them for granted. Don't just tell them that you appreciate their business, prove it to them. Happy customers are usually more likely to leave positive reviews and recommend your business to their friends, colleagues, and family members. Word of mouth is the best form of advertising and this is something you should encourage from your qualified leads.
The Benefits of Utilizing Third-Party Lead Qualification Services
Lead qualification isn't everyone's forte and that's why you need to have a professional and experienced lead qualification service on your side. If you're wondering whether there's a difference between regular salespeople and lead qualification specialists, the answer is a resounding yes! The former might be good at getting a conversation started with your customers and perhaps even enticing them to consider making a purchase, but the latter has the resources and knowledge to actually follow-through with a sale and make sure the customer isn't just making an impulse purchase.
BANT (budget, authority, need, time) is the traditional method used by salespeople to determine whether or not a potential lead is ready to make a purchase. While this method has a proven track record, it might not always be completely accurate because it's predicated on the notion that budget is the most important factor to consider throughout a sale, which is misleading and can throw inexperienced salespeople totally off their game. What they should be focusing on more than budget is their customers' need for the products and services they can offer. This is where many traditionalist salespeople tend to falter. They focus too much on budget and not enough on selling the necessity of their products and services. Inside sales insurance agents, on the other hand, are masters in the art of finding out exactly what your customers are looking for in a specific product or service and making sure they're getting exactly that. On top of that, they also know how to read between the lines and comprehend what your customers aren't necessarily verbalizing.
Listening to the implications of certain statements or questions asked by your customers is just as important as listening to an understanding what they're actually saying. This makes it easier to both predict and respond to potential objections throughout the conversation without sounding too practiced or robotic. The point is to have a natural sounding, organic, conversation with your customers and make it feel like they're speaking to a real live person, not just a company representative who's trying to sell them something. Skilled inside sales agents have the right qualifications when it comes to understanding the requirements of your customers and delivering just that and more.
3C's Inside Sales Lead Qualifications Services for Insurance Companies
At 3C Contact Services, we're committed to helping our clients identify, track, and acquire only the most qualified leads that are in the market of purchasing insurance. Our experienced and dedicated inside sales agents are skilled at speaking directly with customers in a back and forth fashion and listening to their needs in a compassionate manner to make them feel valued. We'll learn everything there is to know about your industry as a whole and apply that vast knowledge to your business practices. To learn more about the lead qualification services we offer and how they can enhance your sales, please feel free to contact us today!