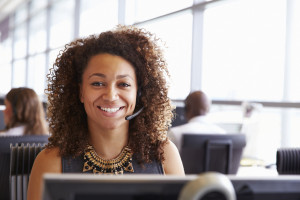 When you want to grow your business, one of the best ways is by using a customer win-back campaign. Sales and marketing are the traditional methods for increasing revenue or growing a business. While these methods can be successful and effective, they are also cost-prohibitive and have a very poor return on investment (ROI). On the other hand, a customer win-back program is one of the most cost-effective ways to grow your business because it allows you to win back lost customers. These win-back campaigns work by finding former customers and turning them back into loyal, paying customers.
Why Care About Lost Customers?
Many businesses will not pay attention to a lost customer and will instead choose to focus on attracting new clients. While this may seem to make sense, it is actually the least effective way to increase sales and business. Studies have been done to determine which types of customers are more likely to make a purchase or sale. What this research has found is that businesses have a much greater chance of selling to a former customer than to someone who has never done business with the company. This means that focusing on lost customers is one of the most effective ways to grow a business.
With traditional marketing, most of the people you reach will have no interest in or need for your products/services. However, former customers do have a need for your products/services, or at least did at one point. Often, they are attracted away by competitors or stopped making purchases due to an issue they had. By using the customer win-back process, you can return more of these former customers to the fold and grow your business faster than with traditional marketing or sales.
How Win-Back Program/Campaign Will Help
With a win-back campaign from a call center, your business can quickly begin to gain back your former customers and clients. These campaigns target former customers, using a variety of proven techniques. Customer win-back strategy uses a combination of incentives, problem-solving, and marketing to appeal to former customers. By determining why a customer left your business and offering the right solution to convince them to come back, a call center can regain customer trust.
One of the main reasons why these campaigns are very successful is because they directly target the customer. A trained, customer representative will interact with the former customer, tailoring their strategy towards the specific program at hand. If the customer simply hasn't made a purchase, then he or she can be reminded of new products and services. If a customer had an issue that wasn't properly resolved, then a solution can be offered as well as incentives to draw him or her back in. Customer win-back campaigns are effective because they can be individualized in this way.
10 Ways to Win Back Customers and Regain Customer Trust
Ask Them Why They Left
One very simple way to learn how to win back customers is to know why they left in the first place. And who better to give you that information but the customers themselves. Picking up the phone and calling your customer after they've left shows them that they were valued. They'll tell you why they left or what made them upset, and you can use that information to win them back or to avoid the mistake with the next customer.
Get to the Bottom of the Problem
If a customer leaves, take the time to scrutinize their life cycle with your company. Look at their purchases, listen to their phone calls, and determine at which point they may have become unhappy. You can't begin the process of knowing how to attempt to win back your customers without understanding the exact problem first.
Offer a Plan of Action
Once you've gotten to the bottom of the problem, offer a solution. Lay out a step-by-step plan detailing how you will address their problems. Of all the ways to retain customers, providing them with solutions is one of the best.
Regain Customer Trust
Retaining customer loyalty is a round-the-clock job. When a customer leaves, getting them back takes almost just as much effort. You'll need to really give your team the resources and the inspiration they'll need to regain that customer's trust. It will certainly take a group effort.
Launch a Win-Back Campaign
When you actually make winning back a customer the focus of a campaign, it becomes a goal. This means you are having meetings, setting strategies, and really shifting your resources towards meeting the challenge of this campaign.
Secure Customer Experience
Customers are constantly being asked to trust the brands from which they purchase, so make sure that your brand is presented as trustworthy. While social media is a worthwhile tool that can be used to interact with customers in a timely manner, representatives should remember that detailed customer information should never be shared. A quick response requesting a private message from the customer is a simple way to still use social media but avoid any privacy blunders. In addition, many transactions are done online, so it's important to make sure that your customers are comfortable with your online presence. Have reputable checkout options available like PayPal—even if they don`t choose to use it, it'll still give them peace of mind when sharing private information like their credit card number online.
Real-Time Service
Real-time service is another important factor when it comes to winning back customers. Customer service representatives should be trained to deliver prompt responses on calls, social media, and live chats, but they shouldn't forget about interactive voice menus. These should be updated regularly to improve service, and shorten customers' call times. Having a prioritized callback system can also help abandon wait times and save your customers a tone of time and frustration. Giving customers fast responses using these methods is crucial to winning their trust.
Offer an Incentive
An incentive for customers who were previously with your company is another great way to win them back. Regardless of the reason they left, it'll be hard for them to turn down a good deal. Your promotion should be run on a grand scale, including both online and print platforms, so you'll be able to reach everyone—even those who don't follow updates on your company anymore. You can include price breaks, product guarantees, or even offers tailored to previous customer concerns. Letting them know that you acknowledge their feelings and are making an effort to right your wrong will encourage them to reconsider doing business with you.
Empower Your Customer Service Team
To make your customer happy, you must first make your staff happy. Empowering your customer service representatives and giving them the tools necessary is one of the primary steps you'll need to take in the journey of regaining the trust of your customers. Something as simple as allowing your employees to make decisions on their own can help them significantly when aiming to resolve a customer issue. If they're technically unable to do anything to help the customer they're dealing with without your permission, it will only serve to upset the customer and frustrate the agent. It's imperative to trust your team and believe that they'll make the right decisions—giving them more responsibility and authority is a great way to show that.
Educate Your Customers
Regaining your customer's trust may be as simple as educating your customers on a conflict that was out of your control. Simply explaining the situation and letting them know that it was beyond your realm of control may earn you their forgiveness. Of course, this may not work with winning back all of your customers, but some may be more forgiving than you'd think.
Why Our Customer Win-Back Programs?
3C Contact Services uses state-of-the-art technology and proven work processes to return lost customers and increase customer retention. Not only can our win-back campaigns attract former customers, but we can also provide your business with data on why these customers left in the first place. Using trained customer service and sales representatives, 3C Contact Services can boost your sales and help improve your business.
Could your business benefit from customer retention and win-back programs? As the leading provider of outsourced call center solutions, 3C Contact Services teaches its partners the necessary customer service skills needed to engage and retain customers. Call us today at 1-888-353-2335.