One of the main pillars in providing good customer service is creating loyalty among your customers. The importance of customer loyalty is immense, especially in a competitive market. Building customer loyalty can be somewhat of a challenge—one small slip-up can cause a ripple effect, and drive your customers to your competitors. However, there are effective ways to inspire customer loyalty. You can employ a wide array of strategies through various facets of your business to create a strong sense of faithfulness; this can include fostering a sense of community among consumers, to something as simple as adequately training and motivating your customer service team.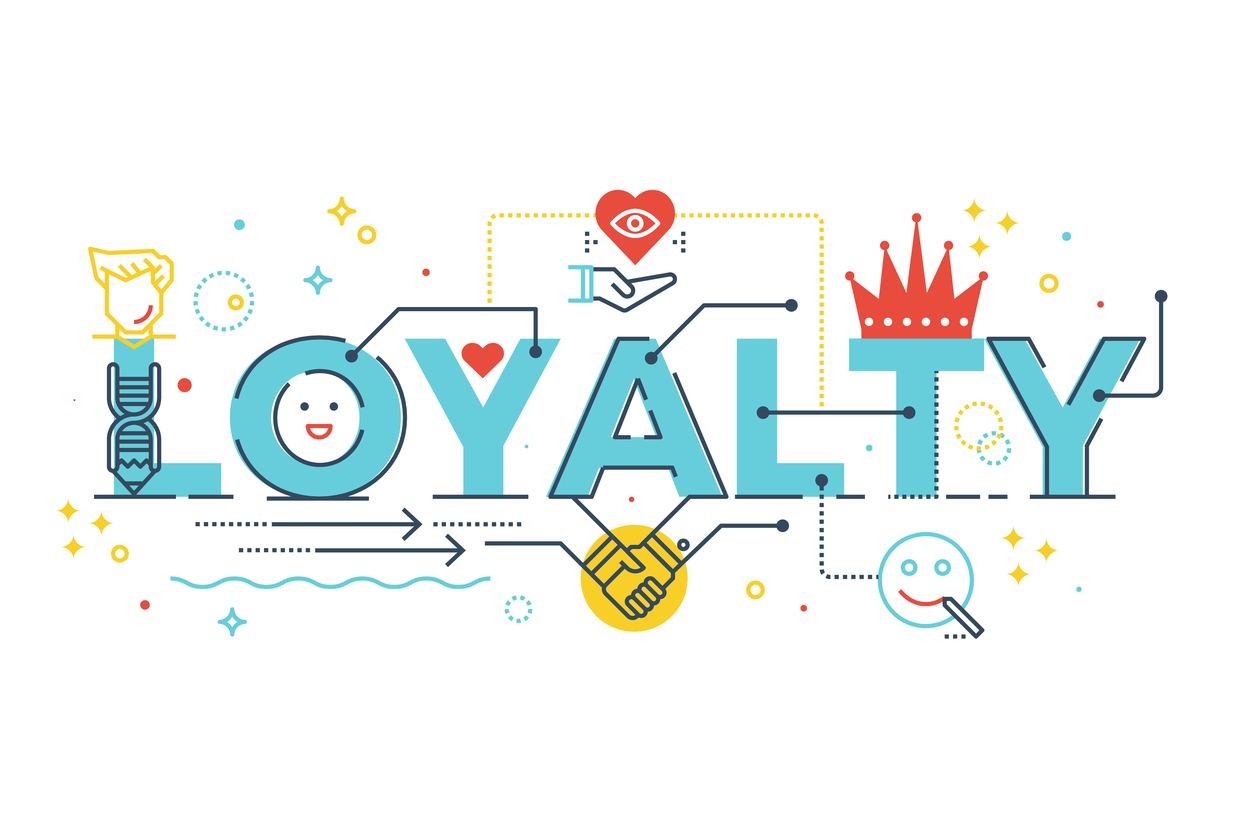 iStock.com/nongpimmy
The lifetime value of a customer is much greater than a one-time customer, and it's worth the extra investment, whether it be time or money, that it takes to make a customer loyal to you. The benefits of a loyal customer don't just end at their purchase power, though—you'll also be able to reap the benefits of the ripple effect, including word-of-mouth advertising. To learn about a few different strategies on how to build customer loyalty, keep on reading.
Quality Products & Services
First and foremost, your company will have to offer a high-quality product or service to keep customers coming back. While customer service and the overall experience consumers have with your business is important, there's no way you'll be able to gain repeat business if your product and/or services are sub par. Before working on any other area of your business, you must first work to guarantee the quality your company produces.
Personalize Your Service
While customers know that they're one of many that'll do business with your company, it doesn't change the fact that they want to be treated like they're one of a kind. Personalize your service each time you have a new of repeat customer, and make sure they receive consistent service each time. It may seem like a small thing to remember someone's name or something they mentioned in passing once, but it can make all the difference to customers, and influence their decision to return.
Design a Customer Loyalty Program
There's nothing wrong with offering a few perks to loyal customers—it'll also encourage new customers to come back to reap the benefits. A loyalty program will help new customers choose your business over the competition. For example, if you have a coffee shop and give someone a stamp card where they'll received their fifth coffee free, that customer is more likely to return to your store versus the one across the street, because they'll want to work their way up to a free coffee.
Create a Community
Fostering a community among your customers is another great way to create brand loyalty, and inspire others to join, too. Once you've created a community large enough, it'll begin to maintain itself. Members of the community can share information and tips with each other, as well as plan events or meetups. Social media is a fantastic tool for projects like this, so why not use it to your advantage? The more active members of your community, the more people will see them and become interested in joining themselves.
Provide Excellent Customer Support Service
We mentioned that a quality product or service is the most important part of gaining loyal customers—well, excellent customer service is a close second. While a customer's satisfaction largely depends on the quality of your product, their overall experience with your company has a lot to do with how satisfied they are. Many consumers deal with customer service at some point, whether they ask for someone for help in-store, or contact a representative after their purchase for assistance. Regardless of how they contact them, your customer support agents should be courteous and helpful, and give customers the absolute best service they can. Many customers have said that even if they like a product, they'd refrain from buying from a particular company if they receive bad service for them. With this in mind, you'll quickly realize that your product or service won't always speak for itself. Customer service has an important role to play when it comes to customer loyalty—the better the service, the more loyal the customers.
Train and Motivate Your Team
Now that you know what a significant role customer service plays in creating brand loyalty, you'll need to evaluate how well equipped your team is. Have they received adequate training to be able to provide unparalleled support? This is one area it's never a bad idea to invest in. The more thoroughly your customers are trained, the better they'll be able to assist customers and provide good service. Make sure that representatives are well trained, and have all the tools necessary to satisfy customers.
Take Customer Feedback
When customers feel that their opinions and feelings are heard, they'll associate good service with your brand. In a competitive market where customers are high in demand, you want to make sure that your company doesn't neglect customer feedback. Even if right now, your business is "good enough," rest assured that it won't be for long. Each industry is rapidly changing, and you should listen and take into account the feedback customers give you to stay competitive.
Be Competitive
Last but definitely not least, do what it takes to maintain your competitive edge in your respective industry. Customers will always be looking for the next best thing, so always being the best will ensure they stay with you for a long time. A big part of being competitive is not taking current customers for granted; winning over new clients is important, but it's also imperative that you do what you can to encourage the current ones to stay. When you have a good base of loyal customers, don't lose your competitiveness—it's important now more than ever to maintain your edge to keep those customers on your side.
If you want to build customer loyalty through customer service, 3C Contact Services is the company to help. Our highly trained staff will be able to relate to your customers on a personal level, and provide outstanding support every single time. With your quality product and our thorough customer service, you're guaranteed to build a loyal band of customers in no time. Start taking advantage of the lifetime value of your customers, and contact us today to learn more about how we can help you inspire customer loyalty.