If customer service is even a small part of the industry you work in, then the importance of following up in customer service has likely been ingrained into your mind. Customer service follow ups have the potential to influence a customer's overall experience with your company, and even affect their outlook on your business practices when giving reviews, either online or in-person. Good customer service is much more than being polite and trying to resolve customer complaints. In order to truly deliver exceptional customer service, you have to show customers that you actually care—which is why a follow up call is important and can make all the difference to the customer. To learn more about customer service follow-ups and some of the best ways to follow up with customers, keep on reading.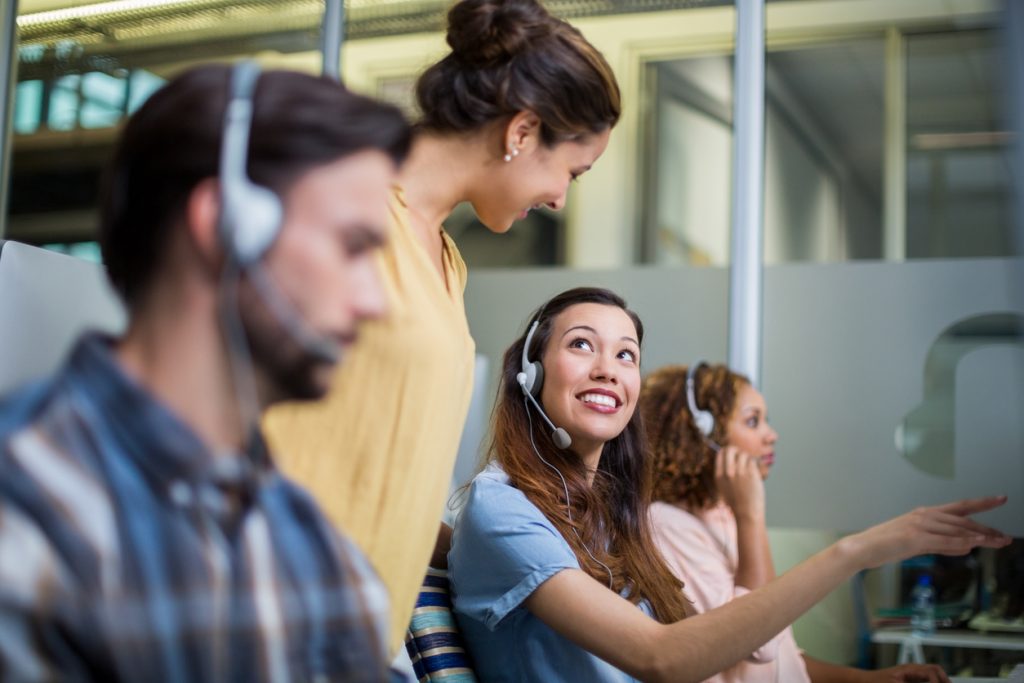 iStock.com/Wavevreakmedia
Reasons to Follow Up with Your Customers
Customers Feel Important
Sending your customers a customer service follow-up e-mail after you serve them in-person or resolve an issue for them over the phone will make them feel important, and let them know that you appreciate their business. Chances are they had to wait in a queue to get help from your customer service department, so putting in a little extra effort will ensure they don't feel taken for granted. 
Improve Customer Experience
Your customers won't judge your business on just one of the multiple experiences they have with your representatives, but their experience will be shaped by a cumulation of every time they interacted with them. This means that even if they had a negative experience the last time they dealt your company, it doesn't mean it can't be overridden, or at least made better by a pleasant follow-up call.
Building Strong Customer Relationships
Following up with customers, whether it be over the phone or through e-mail, will help you foster relationship with customers. When they feel appreciated and that you're invested in keeping their business, they'll be more likely to be loyal to your brand compared to others who haven't bothered to build a close relationship with them.
Retain Customers
When customers are unhappy, they're much more likely to just switch to a competitor without speaking to the customer service department. When you lose customers without knowing why, it's hard to identify areas for improvement—and if you can't work to improve things that are making customers unhappy, you'll keep losing them. During follow-ups, customers are more likely share their comments or complaints since you took the first step to contact them, and not the other way around.  
Provides More Sales Opportunities
Keeping in touch is a great way to upsell or make a new sale. Representative can ask customers how their service or product is working out, and suggest an additional item that could make their experience even better. This is a fantastic way to combine sales and customer service efforts into one process.  
Enhances Communication
Consistently following up with customers will keep the lines of communication open, which is a good thing for both parties—you can show your appreciation for their business, and they'll be comfortable enough to open up about problems or issues they've experienced with your company. This can be a huge benefit, as it can help identify areas for improvement at little to no cost to you.  
Competitive Advantage
While many companies are aware of the benefits of following up with customers, many of them don't take advantage of them. By actually keeping up with your follow-up calls and e-mails, you'll be able to set your company apart from the rest, and give yourself a competitive edge. For example, if one of your competitors provide a comparable product or service but you're the one to follow-up with customers, chances are that they'll choose you the next time around since you made the extra effort to show your appreciation.
Best Ways to Follow Up with Customers
Call Customers
 A phone call to ask how the service was, if there was anything that could've been improved on, and to ask how things are going with their current service or product will be sure to make customer feel appreciated. While some aren't fans of phone calls and won't answer, you can count on at least a portion of your customers appreciating the fact that the person on the other end of the line took the time to reach out and ask about their experience.  
Handwritten Note
Sending a handwritten note is a great way to put a personal touch on your follow-up. It'll make customers feel that much more important, since handwritten letters have become such a rarity—there's no way they'll feel like just a number when they receive one from your company.  
E-mail
While follow-up e-mails can get sent to the trash can pretty quickly, it's undoubtedly an efficient way to reach out to customers. It's a super easy way to collect feedback, especially if you integrate an interactive survey. It lacks the personal touch that make follow-ups so effective, but it does get the job done in some cases.
How a Contact Center Can Help Your Business with Customer Follow Ups
It can be hard to keep track of customer service follow-ups, especially if you offer multichannel service. Fortunately, there are professionals like 3C Contact Services to help you keep up with customer service follow up phone calls, e-mails and more. By outsourcing your customer relations to us, you'll be providing impeccable customer service to consumers every time. With years of experience in the field, our call center agents know the ins and outs of good customer service, and will offer incomparable service to your customers. Contact us today to learn more about how we can help improve your company's customer service.