A business is only a business because of its customers—and a business with unhappy customers won't be one for long. Good customer service is imperative to maintaining a successful business, even if you have the best product or service on the market. Your product will only win over customers if it's paired with exceptional customer support; otherwise, you risk losing customers to the competition. Customer service can be the deciding factor in whether a consumer decides to purchase from your company or brand again. If they have a negative experience with your customer support personnel, they're more likely to leave unfavorable reviews online and not recommend your company to their friends and family—no matter how amazing your product is. As such, you should aim to provide impeccable customer service at every turn, whether it be in-person, over the phone, over e-mail, or even through a live chat. How can you ensure that you provide your customers with exceptional service every time they interact with your company? We've outlined some components of great customer service that your representatives should abide by; we've also listed some of the advantages you'll be able to reap from good customer service—keep on reading to find out what they are.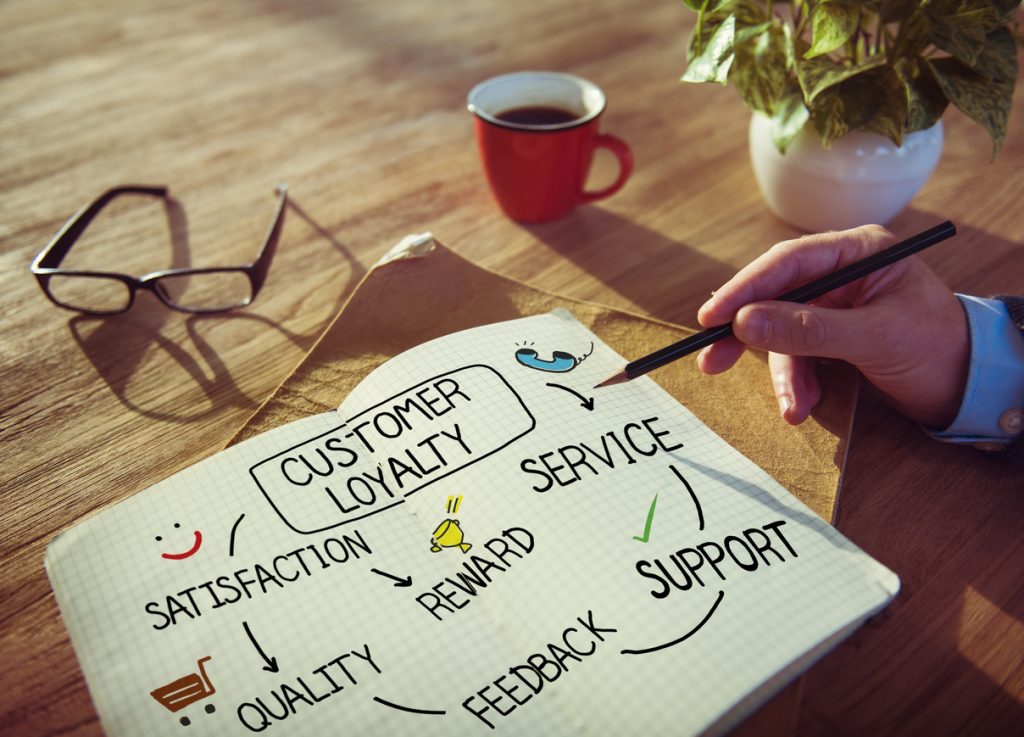 iStock.com/Rawpixel
Components of Impeccable Customer Service
A Quality Product or Service
Your advertising and marketing campaign can be top notch, but you won't be able to convince consumers for long if your product or service doesn't perform exactly the way you said it would. Just like a great product is nothing without equally-as-good customer service, good customer service is nothing without a quality product. In order to maintain a successful business, you must have an equal balance of both to sustain your company.
Accessibility
Accessibility makes up a huge part of good customer service. Customers want to be able to reach a technician or representative from your company when they need them, whether that's at 3 a.m. or 3 p.m. In addition to being available around the clock, it's imperative that your company is reachable on various platforms. Omnichannel customer service relations make it much easier for customers to reach out using the method of communication they feel most comfortable with—whether that be e-mail, a phone call, or a live chat.
Quick Response
In addition to being available across multiple platforms, you'll need to be able to deliver timely responses to customer inquiries. Consumers are accustomed to short wait times, and your representatives will need to deliver within their expected timeframes to guarantee that callers hang up the phone satisfied. One way to get around long wait times on phone lines is to have a queue where callers can mark their place and have a customer-care agent call them back when it's their turn—this prevents them from having to stay on the line the entire time and will show them that your company has regard for their time.
Importance of Providing Impeccable Customer Service
Building Customer Trust
Consumers will encounter customer service from your company before they make their purchase, and their interaction can continue well after they check out. For example, if a potential customer is browsing online and a live chat box pops up with a representative offering their assistance, this will give them an added sense of reassurance that could push them to complete their transaction online rather than abandon their cart. This is the first point of contact. After the item is delivered, customers may be contacted to see how they're liking it and if they need any further assistance. Down the line, they may call your support line regarding an issue they've run into. As you can see, customer service is key at every step of the purchasing process, and exceptional service is needed to gain the trust of consumers.
Customer Retention
When you can effectively build the trust of consumers and establish relationships with them, you'll find that your company will be able to retain more customers and prevent them from choosing your competitors over you. Procuring new clients is always a priority, but keeping the customers that you've already won over shouldn't be forgotten.
Earning Customer Loyalty
This goes hand in hand with building trust with customers. When consumers trust your brand and have a positive perception of your products, services, and everything you stand for, they won't even look in the direction of your competition. Loyal customers are invaluable as they guarantee re-purchases, and you can count on them for word-of-mouth advertisement.
Branding
Great customer service can contribute to a positive brand reputation among consumers. When people hear about an experience involving your above-average customer support services, they'll be more inclined to give your products a chance and recommend them to family and friends. With more widespread brand recognition, it'll be easier for you to expand your business and grow to new heights.
Competitive Advantage
Pairing an awesome product with customer service that's just as good will give your company the competitive edge that it needs to defeat rivals. Many business owners overlook the importance of having a balance between quality products and good customer service and focus too much on one—having the best of both worlds is bound to put your company over the top.
How Our Call Center Can Help You Provide Impeccable Customer Service
If you don't want to worry about whether you're providing exceptional customer service in-house, hire 3C Contact Services for guaranteed excellent customer service. By outsourcing your customer relations to us, you'll be providing impeccable customer service to consumers every time. Our trained and experienced representatives can provide exceptional e-mail management, live chat, customer retention services, and more. With years of experience in the field, they know the ins and outs of good customer service and will offer incomparable service to your customers. Contact us today to learn more about how we can help improve your company's customer service.