We've discussed before that being polite and providing solutions aren't the only things that are important in customer service. There are a variety of other things that come into play to create a positive experience for customers. Three of these components are speed, accuracy, and reliability. While each of these are important on their own, they're even more important when combined and used together to create the ideal customer service experience. To learn more about the importance of customer service accuracy, reliability, and speed, keep on reading.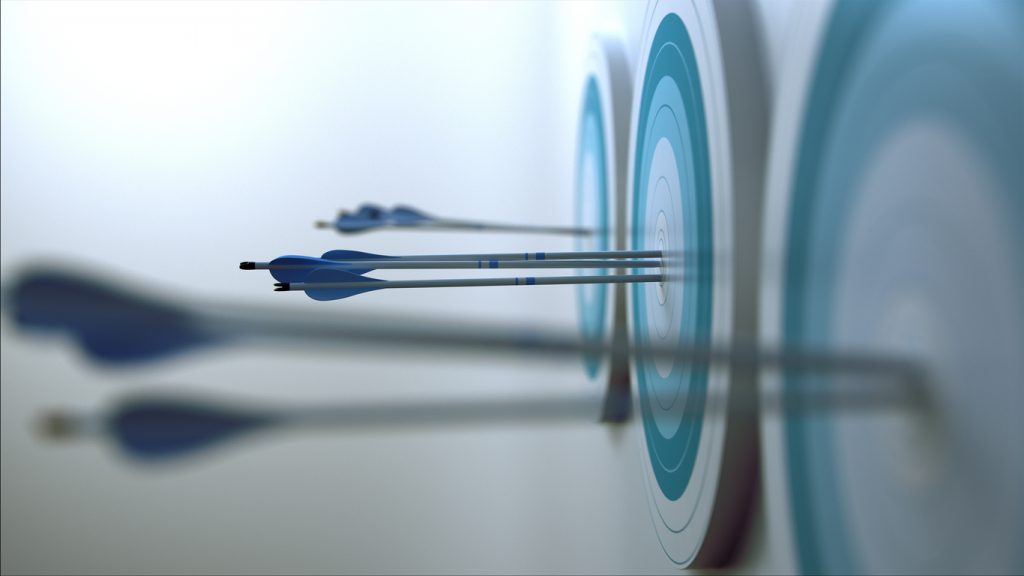 iStock.com/ShadeON
Why Is Speed in Customer Service Important?
Customers Don't Like to Wait
The general population doesn't like to wait for anything, much less for customer service. In the age of smartphones, we have nearly everything we need at our fingertips, and are accustomed to getting answers in a matter of seconds. While it's unfair to compare customer representatives to search engines because of the obvious disadvantage they have, they are often compared to each other. Customers want answers as soon as they can type them, and can become frustrated when they don't receive them. When you make customers wait in a queue or to receive a response to their e-mail, they'll likely become fed up with customer service agents before they even speak to them, making them that much more difficult to serve.
You Don't Want to Lose Customers
In addition to inconveniencing customers, you could cause them to lose interest or question your business if you fail to provide prompt service. Gone are the days when companies could make up for slow service with quality—now, customers expect it all. If your company's responses are slow or non-existent, customers will have time to consider other options and likely resort to giving their business to a competitor. Avoid losing customers by responding in a timely manner—or if you can't, an automated response might help delay customers.
The Importance of Accuracy in Customer Service
Customer Satisfaction
Why is accuracy important in customer service? For one, it'll help increase customer satisfaction. While many will expect and appreciate speedy service, there's almost nothing that'll beat accurate service. It doesn't matter how fast you answer phones or e-mails if you're not giving customers the answers they need. For example, a customer can call five different times regarding the same issues, but just because they get an immediate response—one that doesn't solve their problem—it doesn't mean they are satisfied. Rather, this will serve to frustrate customers and likely drive them out the door.
Build Trust  
By providing accurate customer services, your clients will grow to trust your brand—and the trust of consumers is invaluable. When you're trusted by customers, they won't second-guess you and they'll be much more likely to refer friends and family. Making sure that all team members are able to communicate effectively and work together to provide an efficient, precise experience for customers is extremely important when trying to inspire trust in customers.  
Branding
Providing accurate customer service will contribute to creating a positive brand image for your company. Since consumers have such powerful platforms on which to spread their thoughts and opinions on businesses, it's extremely important that companies take precautions to serve every single customer as best they can, lest be reprimanded on social media. Customers can easily share negative experiences online and discourage others from giving companies a chance—but in the same regard, people can share their positive experiences and promote businesses. The accuracy of one's customer service can greatly impact their brand reputation.  
Repeat Business
Accurate customer service will build trust amongst consumers, contribute to a positive brand reputation, as well as send repeat business your way. Giving customers accurate service will encourage them to come back time and time again, since they know they won't be underserved at your company. Trying a new business is always a risk, so make sure you customers' interest doesn't stray—keep their undivided attention with consistently accurate service. 
The Importance of Consistent and Reliable Customer Service
Maintaining Quality
In order to achieve the trifecta of good customer service, we have to throw consistency and reliability into the mix. It's great if you can provide fast and accurate service to customers, but if you can't keep it consistent, then the quality of your overall customer service will suffer. The only way to really reap the benefits of fast and accurate customer service is to make sure that customer can rely on it, no matter how or when they contact your customer service department.
Building Strong Relationship  
When you can keep up exceptional service, you'll be able to foster relationships with customers and clients. By keeping up a reliable customer service system, customers will come to realize that they can depend on your company, and won't be left without options when they choose to purchase products or services from your company.  
To Maintain Overall Customer Experience
Your product may be the best on the market, but your business won't be successful without premium customer service solutions. To make sure that each of your customers have a positive overall experience, you need to make sure that your service is always reliable. You'll notice that while speed, accuracy, and reliability are all important characteristics of good customer service, none of them will work as well alone as they will together; you'll need a combination of all three to create the ideal experience for customers.
To guarantee speed, accuracy and reliability in your customer service, let 3C Contact Services handle your customer relations. By outsourcing your customer relations to us, you'll be providing your consumers with the best service possible. Our trained and experienced representatives can provide exceptional e-mail management, live chat, customer retention services, and more. With years of experience in the field, they know the ins and outs of good customer service, and will offer incomparable service to your customers. Contact us today to learn more about how we can help improve your company's customer service.