Outbound Business Development Solutions
Outbound call center solutions are one of the most effective ways to grow a business and improve your company's reputation.
3C Contact Services is a premier call center in Canada that provides effective, targeted solutions that can boost your company's reputation, increase your sales, and market your brand to a wider range of customers. We offer many outbound BPO solutions for companies calling into the United Statesand Canada. Our methods include win-back campaigns, welcome calls, inside sales, cross-selling/up-selling, and loyalty programs, all of which can create sales, increase customer satisfaction, and raise your company's bottom line.
3C offers solutions in English and Spanish through our fluent interpretation/translation partners. If you are looking for an outbound call center in the U.S. and Canada, 3C Contact Services can provide you with better results at a competitive rate.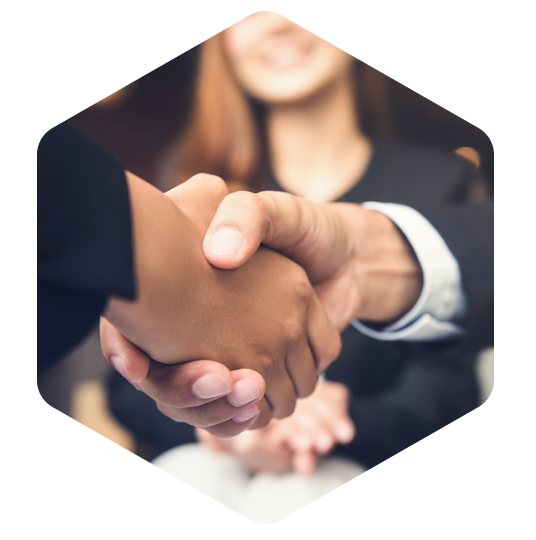 Lead Qualification And Inside Sales Solutions
Detailed and accurate lead qualification is an essential aspect of any professional marketing campaign. At 3C Contact Services, we provide in-depth lead qualification service expertise that can help increase your company's bottom line and the number of meaningful leads converted into clients.
Our dedicated and highly experienced professional team of inside sales agents have all of the tools and resources they need right at their fingertips to keep track of your most valuable leads and successfully convert them into serious prospects and sales. 3C's inside sales agents will work as part of your sales team to ensure your sales machine runs smoothly. That's because we share the same goals: to reduce sales costs, increase the bottom line, raise sales capacity, and obtain a return on your business' investment.
As the first point of contact for your prospective clients, our tried and true methods of lead qualification have been proven to work for our wide-range clients over the past 30 years. Working with insurance companies, realtors and brokers, fintech companies, and others, we tailor our lead qualification approach to suit your needs.
Statistics show that approximately 35-50% of sales are rewarded to the businesses that remain on the front lines of delivering exceptional customer service. By taking the time to properly understand your business, your services, or products, we convert better than other outsourced lead qualification and inside sales services. We pride ourselves on being among the top-performing lead conversion specialists thanks in large part to our results-driven inside sales team. From initial point of contact to courteous, compelling, and timely follow-up phone calls, text messages or e-mails, our team works hard and fast to qualify leads and nurture prospects for your services or products.
Each inside sales agent speaks in a polite and understanding tone to make customers feel appreciated and valued and increase the chances that they'll purchase a product, book an appointment, or try your services. Acting as an extension of your business, we understand the importance of creating and utilizing scripts to project the right image of your company and get your message across, while our experience is valuable in knowing when being more conversational works.
Additionally, all of our customer service representatives receive comprehensive training across multiple Customer Relationship Management software and platforms so that they can easily adapt to the variation that your business already uses. Our knowledgeable inside sales agents are masters of the art of overcoming objections, convincing prospects that they need your products and services, and nurturing leads with the objective of achieving the most qualified in-person meetings with your clients or closing the sale.
A big advantage of hiring a reputable and reliable lead qualification and inside sales call center like 3C Contact Services is that we provide a hassle-free, professional work environment for all of our employees, which increases morale throughout our company, and we know that means better results. Our staff is highly skilled in delivering fast and efficient response times to hot leads while taking the time to address customer questions. Fast response times generates new business, keeps customers satisfied, and makes them more likely to support your business in the future.
A partnership with 3C Contact Services is a partnership with success.
Need Customer Response Call Center Services
Acquiring customers is one thing, but it takes a great deal of skill and determination to maintain strong and long-lasting relationships with your customers over time.
Chances are that you've already built a list of loyal customers. Let us help you determine what your customers want and need. Our proprietary sales process and our professional inside sales agents will segment your customer list into different product categories and approach your current customers about add-ons, upgrades, enhancements, and more.
Let 3C handle these easy-to-close add-on sales, allowing your staff to focus on more important facets of your business.
Your ongoing relationship with your customers is important. 3C Contact Services can perform active outbound calling services that foster your relationship with your customers, improving your company's image, increasing customer satisfaction, and providing incentives for sales and ongoing purchases. The majority of unsatisfied customers will never voice their complaints to your company. Active customer checkups provide opportunities to solve these problems before you lose a customer for good.
One of the most effective ways of increasing your sales and profits is through cross-selling strategies. 3C Contact Services can integrate cross-selling with our customer service and sales, building sales off of your existing customers and providing a higher ROI.
3C Contact Services also has upsellingstrategies that can create sales for your company while increasing customer satisfaction. Through targeted offers of upgraded service and higher-end products, 3C Contact Services can produce sales for your company at affordable rates that are lower than those of any traditional sales method.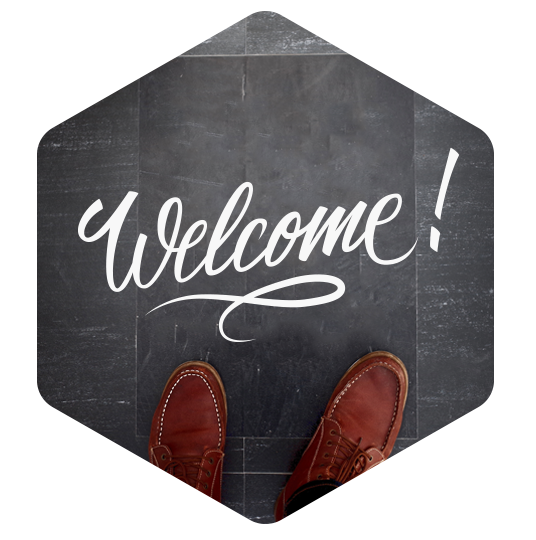 While gaining new customers is valuable, it is three times more expensive to win a new customer than it is to build the relationship with an existing one. Building a relationship with an existing customer through relationship marketing is, surprisingly, one of the most underused channels.
Many organizations may not be aware that forming a direct relationship with a client has long-term benefits. E-mail is a popular channel, but let's face it: it's a bit impersonal. In contrast, person-to-person contact brings that personal touch and has a far greater chance of success.
A welcome call to a new client is a great way to start your relationship with them and build loyalty, as well as an excellent way to gain feedback that will help to further build your business.
Here are just a few examples of how welcome calls can be useful:
Aside from welcoming new clients, they also thank them for their business
Getting to know customers provides additional information with which to increase their business
The personal touch makes clients feel like a valued part of your business
Taking a personal approach is essential for building customer loyalty
It's a great way to find out if there are any areas of concern for the client and how they can be improved
They provide a means of obtaining valuable insight so that any issues can be resolved before the customer expresses any dissatisfaction
They ensure clients are aware of offer availability and how to make further purchases
As a business owner, you're doubtlessly aware of the value of a welcome call. First impressions have a big impact on your business. However, you're busy with day-to-day operations and may not have time for them; that's where 3C Contact Services enters the picture. With 3C Contact Services' proactive welcome call service, you can be assured that your company's first impression will be a good one. Our trained agents can provide targeted welcome calls that increase customer satisfaction while also creating opportunities for solving problems, complaints, and customer queries.
Mystery Shopping
Conducting appropriate market research is essential to helping you gain a competitive advantage over your competitors. The key to running a successful business is to take the time to listen to your customers and understand their needs and concerns. An effective Voice of the Customer (VOC) program gives customers the opportunity to provide feedback and voice their opinions anonymously or openly depending on their preferences.
At 3C Contact Services, we hire experienced mystery shoppers to call into your business and perform detailed evaluations of their customer service experiences. Everything from courtesy, sales skills, temperament, product knowledge, and ability to diffuse situations is closely evaluated to guarantee service quality. You can choose to have calls recorded for later review.
Appointment Scheduling
Setting and keeping appointments is crucial for fostering your relationships with clients and customers. 3C Contact Services provides the highest-trained professionals to handle your appointment scheduling, ensuring it's efficient, timely, and done to the highest industry standards.
Scheduling product demonstrations is a great way for our representatives to gain firsthand experience with the products and services they'll be selling to your customers. Whenever you're available to demonstrate how your products work and what types of services you offer, we're more than happy to set up a meeting.
In today's highly competitive marketplace, you may only have clients for a short time. If so, you may just be looking for ways to bring those valued customers back. Let 3C Contact Services help you return your clients to the fold with our "winback" campaigns. Our accomplished team uses its proven track record to bring clients back to the table. We will work closely with you and become representatives for your organization, presenting the same values and ethos that are an essential part of your business to your former clients. It is this adaptability that has made our team experts in winback campaigns.
The winback customer is the most valuable customer your business has. They have tried your competitors and want to go back to the best—namely, you. An effective winback campaign has both short- and long-term benefits. Bringing a client back will provide a sales boost and sustained sales for years to come, adding to your customer base.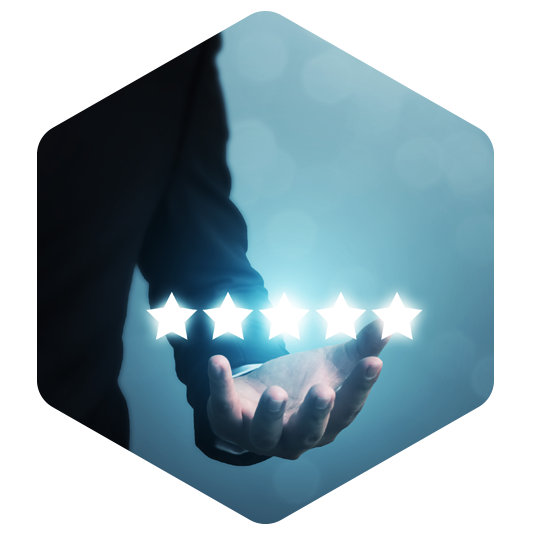 Customer Loyalty Programs
It is also far more cost-effective to retain customers. A common business statistic states that it is five times more profitable to spend your marketing budget on holding on to your best customers than it is to acquire new ones. Maintaining customer loyalty should be a priority for every business owner.
Customer loyalty is as old as business itself. However, it is now more important than ever to understand how vital social media and digital channels are to customer loyalty. Loyalty programs can be administered online, meaning that reaching out to customers through the Web and mobile platforms is critical for every business.
3C is at the forefront of digital customer loyalty programs. We work closely with our clients to design loyalty programs using the latest platforms, so they hold on to their valued customers and generate higher revenue.