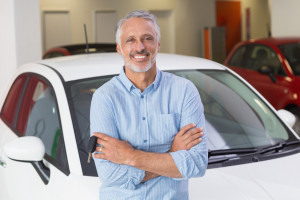 Within the automotive industry, outsourced call center solutions are being used to gain an edge over competitors and provide superior service.
The automotive industry is still in high demand in today's economy. Vehicles are a necessity for many North Americans and are part of their way of life.
However, with globalization, there is more competition within the automobile industry than ever before. Consumers have more options for vehicles, and they may also make greater demands on automobile companies, expecting a higher level of service. Automobile dealers are facing new challenges too, with traditional advertising streams becoming cost-prohibitive.
Need for Outsourced Call Center Services for Automotive Industry
Customer service is more important than ever within the automobile industry. For many consumers, it's not just the vehicle itself that factors into their decision-making process, but also the reputation of the automobile brand and/or dealer. As vehicles are high-value purchases, consumers have higher expectations of the service they receive. Particularly when it comes to issues of safety and performance, automobile buyers want assurance over any concern or issue that may arise.
Contact center solutions allow automobile companies to provide this superior level of service to their customers. Whether used by an automobile manufacturer or an automobile dealer, using outsourced call center services can improve reputation, foster relationships with customers, make sales, and increase revenue.
How 3C Addresses the Customer Service Challenges Faced by the Automotive Industry
3C Contact Services provides call center outsourcing that is designed to address the challenges faced by automobile companies and dealers.
In the automobile industry, consumers come from different demographics, regions, and economic backgrounds. That is why it's crucial to provide flexible service that can meet the needs of different types of customers. 3C offers both 24/7, around-the-clock service and multilingual support, ensuring that the broadest base of customers receive superior service.
Another challenge the automobile industry faces is that consumers are more selective—and rightfully so—when it comes to making high-value purchases. They want assurances, guarantees, and the knowledge that their questions, concerns, and issues can be effectively resolved. 3C Contact Services offers 24/7 service from trained live agents, using proven work processes and industry technology to provide the fastest, most effective, and most reliable service.
Live agents can offer personalized service to each customer. With both shared and dedicated agents available, 3C Contact Services can offer scalable and affordable service to companies of all sizes, from automobile manufacturers to local car dealerships. Trained agents can also provide a range of associated services that can create better relationships, including follow-up calls, customer satisfaction surveys, and direct marketing services.
3C's Outsourced Call Center Solutions for Your Automotive Services
3C Contact Services offers a range of outsourced call center solutions that can improve your company's reputation, boost revenue and profit, improve customer relationships, increase customer satisfaction, and ensure sales or follow-up purchases.
We offer a range of services that can help your automobile company gain an edge on the competition. Live customer service can increase customer satisfaction, fostering better relationships with your customers. Multi-channel support can help make sales, providing prompt answers to customers during the decision-making process. With our customer service solutions, you can have a direct impact on your company's revenue, profit, and success.
Optimize your customer service. As the leading provider of outsourced call center solutions, 3C Contact Services teaches its partners the customer service skills needed to engage and retain customers and clients. Call us today at 1-888-353-2335.