Conducting thorough market research into industry standards and customer expectations is one of the most effective and productive methods of understanding the needs and desires of the very people who ultimately support your business. Your customers and prospective customers aren't just the reason that your business is a massive success; they also define the very high level of standards you should be setting for your company. To that end, market research outsourcing to an inbound and outbound call center in Toronto, Canada is an excellent way to help elevate your company by setting it apart from your competition and establishing industry standards that were previously ignored. Keep reading to learn all about how the right market research call center can help you achieve your professional objectives.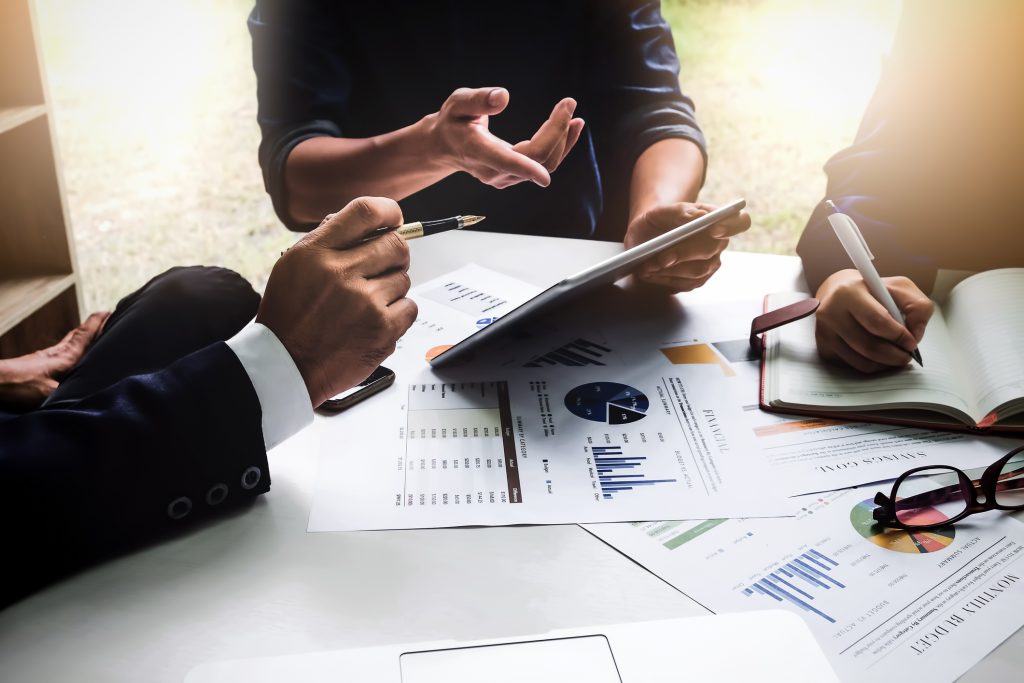 iStock.com/Jirapong Manustrong
Market Research and Surveys
In order to truly understand your target clientele, the first step you need to take is to get into contact with them. Find out what makes them tick, where they live, what their likes and dislikes are, what hobbies they commit their spare time to, and most importantly, where and how they're willing to spend their money. If this seems like overkill or like it's extremely time-consuming work, that's because it absolutely is. However, all of this information is pertinent to helping you gain an understanding of your prospective clients—the very people who will remain loyal to your business as long as you keep giving them what they want. By outsourcing market research to a call center that provides extensive training for their employees and truly values your business initiatives, you have the ability to gain insightful knowledge into what your customers are looking for and the types of products and services they expect from your company.
Benefits of Outsourcing Market Research to a Call Center
The advantages of securing affordable outbound call center services in North America for your business are boundless. First of all, outsourcing allows you to save a great deal of time by delegating market research-related tasks to expert consultants who'll report back to you on a regular basis rather than having to conduct this type of research yourself. Second, you can easily save your business a great deal of money by outsourcing and then you can allocate those additional funds for more important matters.
Also, outsourced market research call centers are dedicated to working for you and making your business as successful as possible because they have just as much to lose as you do. This means going above and beyond in many respects to keep your customers satisfied and endorsing special offers on new products or services to attract new clients and target demographics. All of these initiatives will only be carried out with your approval (as the head of the business), meaning everything will be run by you first.
Most call center representatives are trained in the following areas that can directly benefit your business:
Providing bilingual support in a multitude of languages so that you can expand your global empire to as many countries as possible
Using telephone, e-mail, and live chat services
Offering customized solutions to meet the individual needs of your customers
Working with telephone relay services for hearing impaired customers over the phone
Using up-to-date technology to ensure the overall accuracy and efficiency of their services and reduce the risk of data loss or loss of electricity during power outages
Services Offered by Call Centers for Market Research and Customer Surveys
Call centers that specialize in market research and conducting customer surveys offer a variety of important services that can benefit your business by providing useful voluntary information about your customers. While customer feedback isn't -mandatory and some customers might feel uncomfortable with relinquishing certain pieces of private information such as their home addresses or date of birth, obtaining their opinion about the goods or services they've purchased from your company is vital.
Qualified customer service agents are skilled at making customers feel comfortable and easing their concerns about how the information they provide will be used by speaking in a calm, soothing, and reserved tone of voice at all times. The point is to tactfully reassure reluctant customers that their information will only be used with the intent of improving business relations and customer experiences in the future. Market research outsourcing companies train their employees to always maintain a highly professional and helpful decorum over the phone, via e-mail, and during live chats so that all customers feel valued and understood, no matter how upset they are about something.
The objective is to end every interaction on an extremely positive note and make the customer feel as if their concerns are legitimate and that your company will always work hard to ensure that improvements are in the works. Personalized customer surveys and feedback reports are instrumental in helping you understand the individual needs of your customers and working toward finding the right solution for each situation. In some cases, it can even help bring to light certain setbacks for your business to which you might otherwise have remained oblivious. These are all important factors you need to take into consideration when it comes to conducting accurate market research that could help bring your business to the next level.
How 3C Contact Services Can Improve Your Market Research Efforts
3C Contact Services is one of the leading market research call centers in North America. We take the time to truly understand the company protocols and business needs of our clients so that we can aptly train all of our representatives to do the same. Let us conduct all of the important research and gather the industry information you need to attract the right customers to your business and maintain the loyalty of those you've already acquired. Contact us today to learn how we can help you accomplish all of your professional goals!