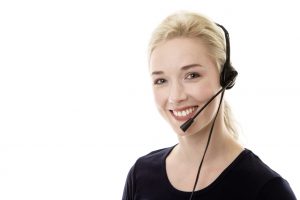 Call centers play an important role in the insurance sector as the demand for exceptional customer service continues to rise. Many companies choose to devote resources to improve their customer service experience— inbound call centers are a common way to do this. Inbound call centers for insurance companies offer a variety of advantages to customers and the business alike.
Importance of Inbound Call Centers in the Insurance Sector
Inbound call centers in Canada allow insurance companies to engage with current and potential customers. With an increasingly competitive market, insurance companies can give themselves an edge by having a call center staffed with insurance agents available around the clock to give their customers the best service possible. Inbound call centers are important for companies in the insurance sector since customer can call at any time with questions about submitting a claim.
5 Benefits of Inbound Call Center Services in the Insurance Sector
Enrolling New Customers
An inbound call center can improve customer awareness and help you enroll new clients. With trained professionals who will make themselves experts on your company and your services, call center agents will be able to sign on new customers effectively and efficiently. Since insurance companies need to be aware of today's customer, they may use inbound call center insights to gather information on their targets, ensuring improved levels of customization and personalization.
Inbound call centers can provide excellent customer service to your existing clientele, which would prevent them from seeking insurance coverage elsewhere. Customers are likely to turn to competitors for better service when they are unsatisfied with their current provider, which is why it's important to remember to treat your current clients just as well as those you're aiming to acquire.
Handling High Call Volume
Third-party call centers are equipped with collaborative tools and equipment that allows them to reach out to your target audience, and provide the best service possible. Making use of advanced hardware and software telecommunications technology to auto-dial and automatically respond to incoming phone calls, call centers are able to answer customer queries in a timely fashion.
Customer service is a critical aspect of managing any brand effectively. Businesses rely heavily on their reputation, especially among current clients, to attract new customers. By providing high-quality customer support to clients, you company will be able to improve its brand reputation among consumers and be ranked higher than the competition.
Multiple Channels of Communication
An outsourced inbound call center can further set your company apart from the competition by utilizing multiple channels of communication. Call center agents can provide e-mail and live chat support to answer any customer inquiries about paybacks, eligibility, or entitlements. Offering various methods of communication with live agents will provide and added convenience for clients.
3C Contact Services' Inbound Call Center in Toronto, Canada
One of the leading inbound call centers in Toronto, 3C Contact Services is able to handle all of your customer support needs. Offering multi-language support, we have served countries across the globe including India, Costa Rica, Italy, and Mexico. Whether you're looking for live customer service or help desk and technical support for your business, 3C Contact Services has the inbound call center solution for you. Contact us today to request a free quote.