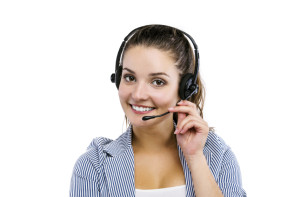 Customer service outsourcing is being used by more businesses than ever before. From smaller businesses and start-ups to larger, well-established companies, outsourced customer service can be an effective method for growing the business, increasing revenue, attracting new customers, and fostering business-customer relationships.
Of course, customer care outsourcing isn't about simply choosing any old call center. In fact, a lot of care and consideration has to go into selecting a call center service. The right call center services can help your business achieve more success, while poorly chosen outsourced customer support may not fit the needs of your company.
Tips for Outsourced Customer Contact Center Services
When you are looking for the right call center services for your business, here are some steps you can take to make the right selection.
Know When to Outsource Customer Service
If you're considering outsourcing your customer service, then there should be a problem that you are trying to address. Every business decision you make should be based on an existing issue or need. Customer outsourcing can solve many problems for companies. For instance, smaller companies may have difficulty handling a large volume of calls or hiring their own customer service staff, while larger businesses may want to cut down on their expenses or improve their branding. If you want to know if call center outsourcing is right for you, consider whether you have a need for it.
Outsource Customer Service According to Your Needs
Once you have determined your needs, find a call center that matches them. Today's call centers offer a wide range of services for all types of clients. If you're looking to provide more accessible customer service, then you may want to choose a call center that can provide service through a variety of channels, including the phone, email, and live chat. If your business serves certain demographics, then multi-lingual support may be needed. Ensure call centers can provide the service that meets your needs.
Choose the Right Customer Call Center Services
Since there's a huge degree of diversity in call center services, it's important that you select the ones that fit your company. For instance, call centers can take a more passive approach with inbound services, answering calls that your customers initiate, or they can directly contact customers with outbound services.  As well, call centers can provide either shared or direct agents for different levels of service. Choosing the right type of services will ensure that you get the best results for the best rates.
Look for a Local Customer Contact Center
One of the most important considerations when choosing a call center is that you select one that knows how to effectively handle your clientele. As a business, your customers trend towards specific demographics, which can include sex, ethnicity, age, occupation, income level, and other similar factors. The service you provide to one group of customers may not be suited the other. One of the easiest ways to ensure that your call center can provide effective service to your customers is by choosing one that is local and/or handles similar clients to your own.
Pay Attention to Service Level Contract
Finally, when you are ready to choose a call center, ensure that you are getting the service that you need. For a high volume of calls, shared agents may not be the right choice for your business, although they are often the most cost-effective selection for new or smaller businesses. Whenever you hire a contact center, you should perform a careful assessment of what your business needs, to ensure you are making the right choice. Look for call centers that can handle varying levels of service, which will allow you to adjust your service level at later dates.
Customer Call Center in Toronto
3C Contact Services is a Toronto-based contact center that offers inbound and outbound services for businesses throughout Canada. Our call center solutions can help grow your business, increase customer retention, and raise profits. We offer fully-trained, dedicated and shared agents that can provide multi-lingual support, cross-selling and upselling, multi-channel support, and other customer solutions.
Looking for ways to grow your business? As the leading provider of outsourced call center solutions, 3C Contact Services teaches its partners the necessary customer service skills needed to engage and retain customers and clients. Call us today at 1-888-353-2335.