Customer service is complex, and there's a lot that goes into making sure that your business' customer support services are successful. A big part of making sure you're able to maintain good quality customer care is to make sure that there's a degree of scalability in your customer service. What is scalable customer service, and why is it important for your business? We've got all the details for you.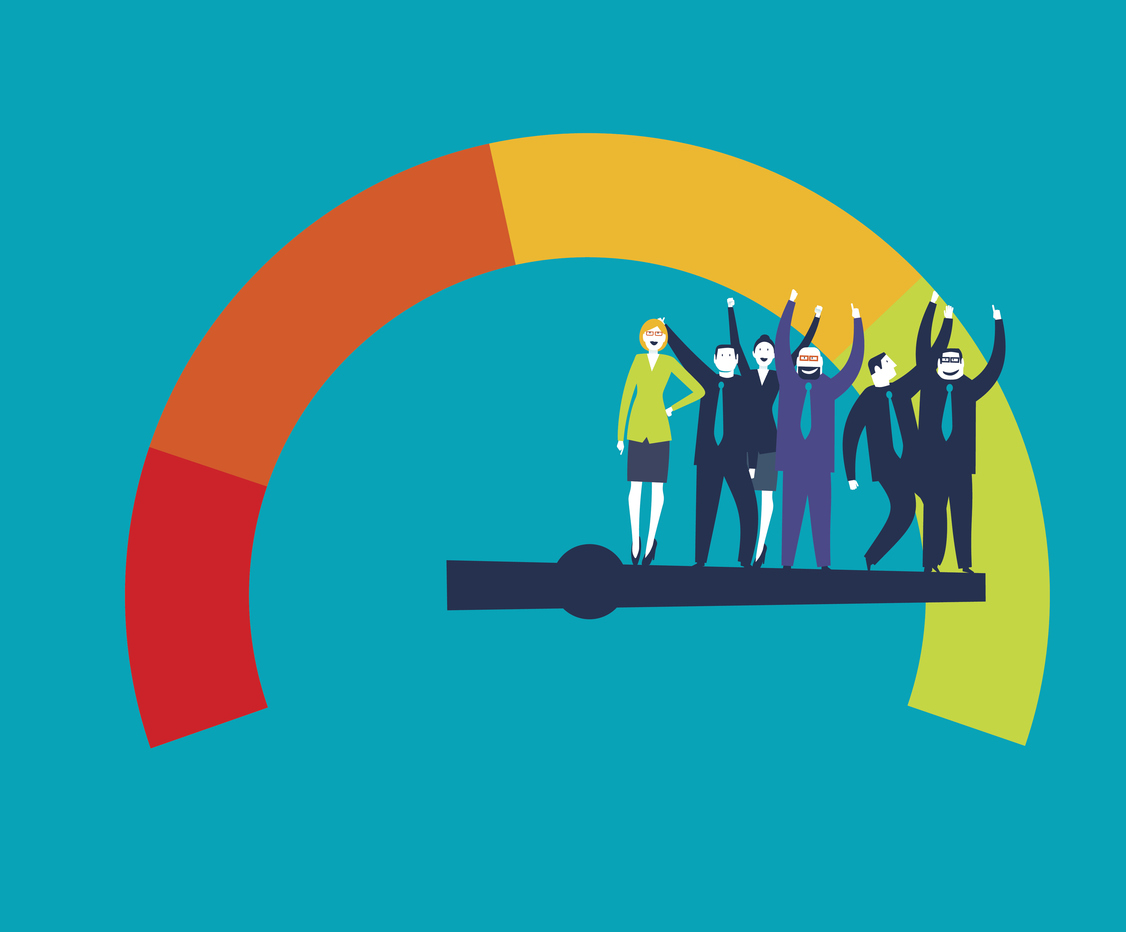 What Is Scalability in Customer Service?
Scalability generally refers to how something is able to adapt over time to changing conditions. When applying this term to businesses and customer service, it means that customer support services should be able to grow and adapt to meet the changing demands of customers. As the climate for your industry changes, your services will need to change accordingly to ensure that consumers are always being served efficiently. Scalable customer support means ramping up or scaling back the efforts needed to take care of all customers, and to maintain a loyal base.
Importance of Scalability in Customer Services
It's important to have a scalable customer service so you can save money in the long run, and adequately serve your customers. All businesses need to be scalable on one or more levels in order to hold onto, and continue to build, their market share. Scalable customer service is especially important for smaller companies, as they have the largest potential for growth. For example, if a company currently has 100,000 clients and purchases a technology system that can support a million, they won't have to replace that system until their clientele expands ten-fold. This means that by making the initial investment to make their support services scalable, they'll be able to cut down on costs in the long run.
While it's important to make your business scalable in as many areas as possible, it's also important to allocate limited resources appropriately. As we've mentioned, smaller companies generally have the largest potential for growth, but they're also the ones that need to be the most careful when it comes to deciding on what to invest in. Be sure to consider which areas will benefit the most by being scalable and which could stand to remain as is. To learn how to build a scalable customer service, check out the tips below.
How to Build a Scalable Customer Experience
Know Your Target Audience
First and foremost, you'll need to assess your audience. Without knowing your audience and what their expectations are, you won't be able to make appropriate decisions when it comes to what you should and shouldn't expand on. To build a scalable experience for customers, you need to consider their wants and need through your lifecycle together. Delivering on expectations that you set is crucial, but you also need to keep that positive experience consistent throughout their entire relationship with the product and your company. Once you have a good grasp on your target audience and what they expect from your customer service, you'll be able to hone in on areas that definitely need to be scalable to accommodate your growth.
Invest in a Help Desk Platform
A help desk platform will help optimize your team's response time, and increase their overall efficiency. A help desk will integrate all modes of service communication into a single, easy to use interface—this way, they can record, categorize, and respond to customer complaints faster than ever. In addition, a help desk can help your team identify reoccurring problems and allow them to address them accordingly. It's been said that help desks can help your customer service representative put Pareto's 80/20 rule into practice—meaning, your team can now provide a fast solution to common problems that they spend 80% of their time responding to. Ultimately, a help desk will help your team easily identify key issues, and relay solutions to your customers quickly with standard, predetermined answers.
Offer Multi-Channel Customer Service
Offering customer service on more than one channel is one of the main keys to building a scalable service. You can keep customers happy 24/7 by allowing them to contact you the way they prefer—whether that be through e-mail or by phone, is up to them. Give consumers consistent customer service through platforms such as: live chat, phone, help desk or CRM, or e-mail. With an efficient combination of these methods, your customers will be able to seek assistance around the clock.
Train Your Customer Support Agents
As you know, your employees will be representing your company and brand with every interaction they have. As such, its imperative that your representatives are adequately trained and have the tools necessary to give your customers a positive experience. Using things like interactive training programs and having occasional refresher courses will ensure that your employees' training is always up to par.
Value Your Customers
Show your customer that you care about their time, and make your customer support services as fast and easy to access as possible. Customer service lines are notorious for taking forever to get through to, so make your company the exception. Customer service can make all the difference to a customer, and can even be the deciding factor when they're thinking about revisiting your businesses versus a competitor. Doing little things like reaching out to them on the channels they're most active on will show that you value their business, and encourage them to choose you again.
Choose 3C Contact Services for Scalable Customer Service
Making your customer support services scalable can benefit your company more than you realize. To make the most out of your customer service and ensure it can grow with you, choose 3C Contact Services to handle all of your customer care needs. Whether you're a startup looking for an outsourced customer care service that can grow with you as your business expands, or an established company looking to improve your support services, we have the solution for you. 3C Contact Services offers e-mail management, customer retention, help desk, and even live chat services to better serve your customers. Contact us today to learn more about how we can help create an effective, scalable customer support service for your business.