While live chat support services aren't a new concept, they've quickly gained popularity within the last couple of years. Since this method of customer service has only been embraced recently, not everyone is aware of the best practices when it comes to live chat customer service. It's a great tool that can be used to your company's advantage, and can offer convenience to your customers—but only if used appropriately.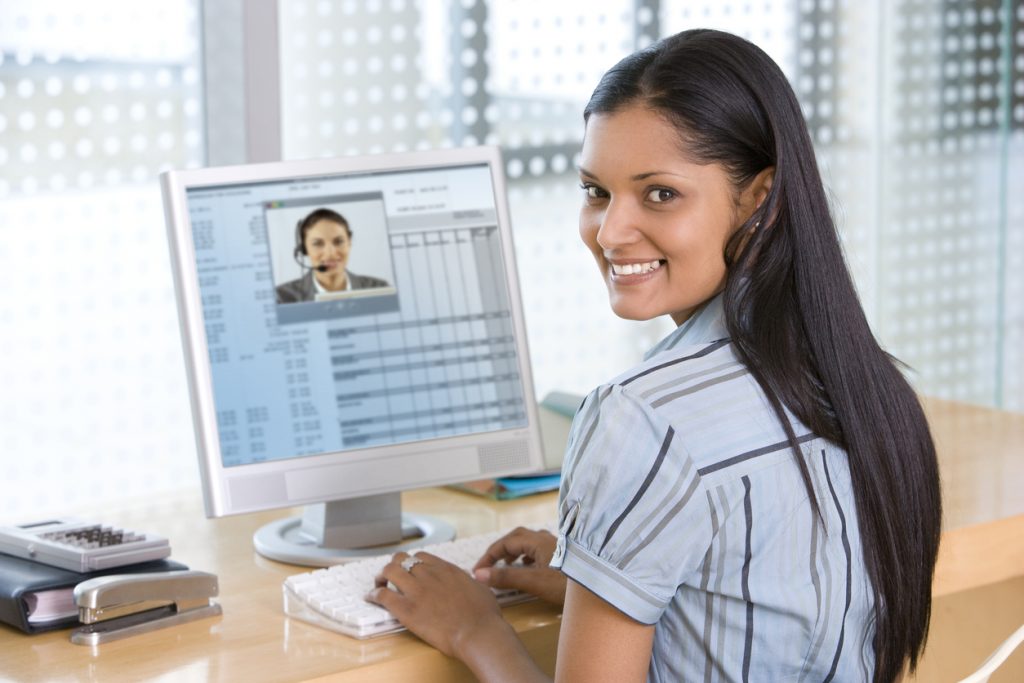 How can you ensure your live chat agents carry out their duties to create the best experience possible for customers? Training them thoroughly on the expectations they should meet when providing assistance through a live chat is a good place to start. There will be a learning curve for customer care agents, and that's to be expected. When they get a handle on how exactly live chats should be executed, you're bound to see an influx of satisfied customers.
If you're looking for a guide on how to create the ideal customer service experience using a live chat, you've come to the right place. We've put together a list of live chat customer service tips that'll show your agents the ropes, and help them deal with their first couple encounters until they get a handle on things. Keep on reading for detailed instructions on live chat best practices!
Accept or Propose a Chat Request ASAP
The main goal of a live chat is to save time, so never keep customers waiting. Propose or accept their chat request as soon as you can—the faster you get the conversation going, the faster you'll be able to help them and move on to the next customer in the queue. A proactive solution would be to use geolocation features and web analytics to identity the best time to invite customers to a chat who are in-store, or who've been observed spending considerable time on one of your web pages.
Greet the Customer
Once you or the customer has accepted the chat request, be sure to greet the customer courteously and professionally. This point in the conversation is likely the only time it'll be acceptable to use a pre-written response. For all other replies, type a custom response directly related to what they've said—it's important to sound human rather than robotic, and there's no better way to do that than being natural. A good example of a standard greeting would be: "Hi Sarah, thanks for contacting 3C Contact Services support. My name is Theresa, how can I help you today?"
Natural Conversational Tone
You want to maintain a professional tone while sounding natural. This can be a little tough to master, but it'll get easier as you continue to do live chat support. Keep up with a professional and friendly tone throughout the conversation to make the customer as comfortable as possible. Be clear in your responses and follow-up questions—in the same regard, don't be afraid to ask for clarification from the customer. Understanding each other is a key component of making the live chat customer service experience beneficial and efficient.
Follow Chat Etiquette Rules
To avoid making things too complicated, especially for customers who aren't necessarily tech-savvy, stick to traditional chat etiquette rules. This means refraining from using emoticons other than simple smiley faces, to keep the conversation light yet professional. In addition, avoid using abbreviations or slang to prevent any misunderstandings. When you have a lengthy response to a question, it's a good practice to write your messages in short paragraphs rather than one large block of text—this will make things easier to explain for you, and it'll be easier for the customer to understand.
Research & Identify the Customer's Profile
As soon as you connect with a customer, check the database to view their profile and purchase history. This may give you a heads up on what they'll be asking you about, or other important details you can use when finding a solution for their issue. Verifying a customer's profile will give you a better idea of what service they're in need of, and will give insight to make appropriate upselling or cross-selling offers.
Read the Queries
Often times, customers will throw more than one query your way in a live chat. Since they won't have an instantaneous response like they do on the phone, sometimes they'll think of another issue they want to bring up, and send you a message as soon as it comes to their mind. The key to handling situations like this is to handle one inquiry at a time. Be sure to address all of them by the end of your chat, but don't be afraid to take your time and go through their questions one by one.
Show Empathy to the Customer
It's just as important to be empathetic through live chats, as it is when you're on the phone with a customer. While it may be easier to deal with an irate customer through a live chat, it's still imperative that you calm them down and let them know you really do care about their problem. They'll remember your interaction, and giving them a positive experience to keep in the back of their mind is always a good thing.
Offer a Detailed Solution
A main concern of those using live chats is that they're talking to a robot or receiving automated responses. To avoid making customers feel this way, always respond to their concerns or issues with a detailed solution. Giving them a generic response will make them feel like you haven't' actually read their message, or that you're a robot. Take the extra step to explain how you came to that specific solution and why you didn't suggest something else—this can prevent customers from contacting customer service again, to inquire about the same issue. Think about future problems customers may run into, and take the opportunity to discuss them in the same chat to also avoid repeat queries.
Take your customer care to the next level by calling 3C Contact Services to integrate a live chat into your current services. Your customers will have a positive experience every time, with our agents on the other end. We'll be able to provide unparalleled service that'll keep your customers coming back, and bringing their friends and family with them! We thrive on helping small- and medium-sized businesses reach their full potential by providing a wide range of customer service packages. From customer retention, live chats, e-mail management and more, we have the solution for your company. Contact us today to learn more about how our services can help you.