Call centers are an essential aspect of providing top notch customer service. As the main point of contact that represents the values of your business, the best call centers for meeting and exceeding sales goals are those that put the needs of your customers first. Keep reading to learn all about how call centers can effectively help increase your company sales.
Ways to Improve Your Business's Sales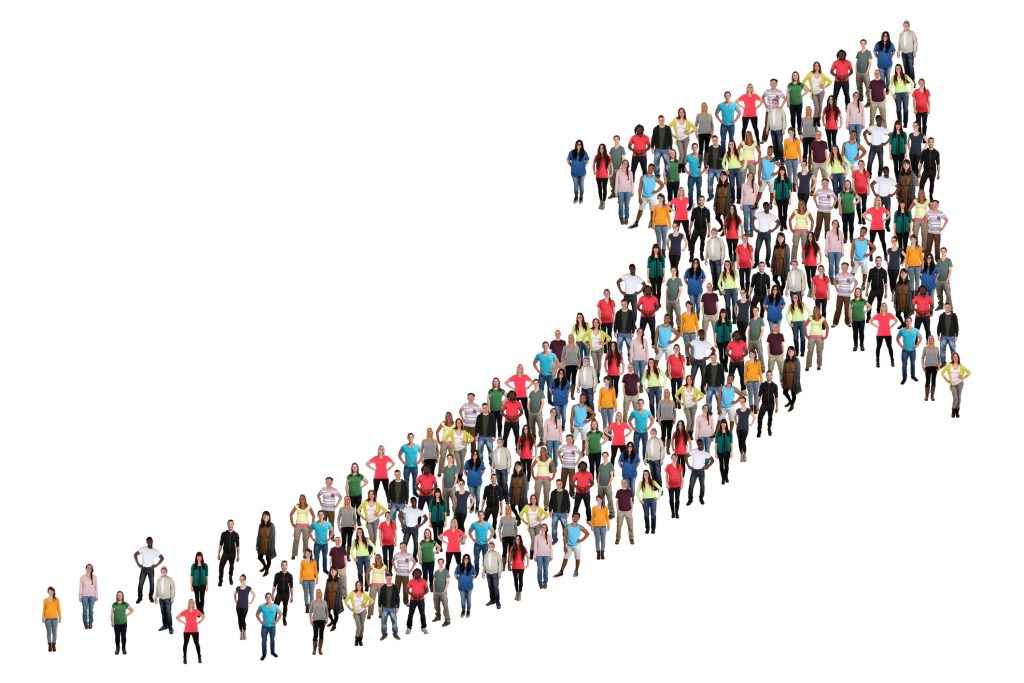 iStock.com/Boarding1Now
Build Strong Customer Relationships
This isn't a new concept by any means, but that doesn't diminish the importance of establishing strong, friendly, and reliable customer relationships. Treat positive customer interactions and experiences as the foundation for building your business and you won't be disappointed. Forging a semi-personal relationship with your customers and making them feel unique and valued is an ample way of ensuring their loyalty and repeated business. As a bonus, they'll also be more likely to recommend your company to people they know.
Incorporate Modern Technology
Feasible online marketing strategies are essential to generating sales. Arguably, the relevance of online marketing has even surpassed that of brick-and-mortar or face-to-face sales (although, you should never undermine the power of either of these methods). Above all, providing excellent customer service and guaranteeing the satisfaction of as many consumers as possible should be your top priority and implementing reliable technological features in your sales tactics is an effective way of doing this.
Promotion of Products and Services
Without proper sales and promotional tactics in place, your business can't survive the rollercoaster ride that is the global economy. Make every effort to ensure that you're reaching a wide target audience to your web site. The best way to do this is to make ample use of online advertising space and revenue. Research all search terms related to your industry and use that information to your advantage by creating personalized ads that specifically cater to the needs of your prospective customers. Use various social media platforms like Facebook, Instagram, Twitter, and Snapchat to get the message out to your target audience and spike their interest.
Ask for Client Referrals
Word of mouth is the best, sincerest, and most effective form of advertising and the best part is that it doesn't cost a thing. There's no shame in asking your happy customers to spread the word about your excellent business practices, services, or products. In fact, it's the best way to retrieve meaningful leads.
Outsourcing Call Center Services
As much as online sales have exploded over the past decade or so, there's still an undeniable high demand for quality call center services. Customers like the idea of being able to call a company phone number and speaking to a human being whether it's to air their grievances, make an inquiry, or place an order. Inbound and outbound call services present ideal opportunities to increase your sales through strong customer engagement, upselling, and extending subscription-based services.
Ways Call Centers Can Help Improve Your Sales
Prioritize the Needs of Customers
Optimizing your sales tactics, programs, and process to coincide with the needs of your customers sends a clear, yet subtle message that you care about them and will provide all of the services necessary to ensure that they have a good experience with your company. Actively listening to customer feedback and directly addressing their concerns is one of the most effective ways of letting them know that they're being heard and valued.
Handle Higher Call Volumes
Contemporary call centers use state-of-the-art customer support technology that allows them to take much higher call volumes than ever before. Installing a high-quality Interactive Voice Response (IVR) system that's also easy to navigate is equally important to providing the best customer service. If automated systems are too complex or present limited options, customers might get frustrated and simply hang up the phone. Call menus should be clear, concise, and straightforward with a variety of language options for your bilingual clientele.
E-mail Management Services and Support
Every high-end customer support platform needs comprehensive e-mail management services and support options. Considering the increasingly broad scope of your customer base, not everyone has the ability to call in to ask questions or obtain support. A lot of your customers may live abroad or travel frequently, and they need reassurance that there's always a reliable way of reaching customer support when they need it with short response times.
Build/Regain Customer Trust and Customer Rapport
Unfortunately, no matter what types of policies you implement in your business, it's impossible to appease every single customer. They all have varying needs and expectations, which means certain policies will benefit only a small percentage of your clientele and this can lead to a great deal of frustration. However, there are certain customer support tactics your representatives can employ in an attempt to build good customer rapport and regain trust. Customer support agents are the first line of defense when it comes to retaining the loyalty and business of your customers. Giving them the freedom to interact with customers in a social manner, while still maintaining a professional demeanour, is far more effective than having them read off a generic-sounding script that doesn't directly address or resolve the situation at hand.
Live chat is an indispensible addition to your customer support arsenal. As the name suggests, it affords customers the opportunity to conveniently engage in online chats with an agent through your company web site or application. Unlike e-mailing, responses are delivered in real-time, which customers love. For fairly common or simple inquiries that can be solved quickly, you should have a few scripts available. However, customer support representatives should be experienced and savvy enough to be able to answer any and all questions without having to rely exclusively on scripts.
More often than not, customers tend to contact a support center because they either have a question about a product or service, or, they're dissatisfied and are seeking a plausible solution to their problem. The job of a customer service representative is to rationally calm the customer down and try to find an effective solution for them within a reasonable timeframe. Each call should last no longer than approximately 5-6 minutes, unless the situation is particularly complex or there are multiple issues that require in-depth consultation. Treating even the angriest customers like a close friend and displaying a strong sense of compassion towards them is a surefire way to rectify any problem.
Monitor Customer Interactions
Quality assurance is a key component of every business operation. While you should give your agents the autonomy to speak to customers on a human level, there should also be a certain standard of consistency and decorum in the service provided. Place a great deal of time and resources into thoroughly training employees to ensure they have an in-depth knowledge of company policies, services, and products before allowing them to speak to customers. Recording and reviewing customer interactions with your employees on a regular basis helps to maintain good company values and consistency as well.
Respectively, the difference between cross-selling and upselling is that one is a sales tactic used to encourage customers to purchase products of services that are related to their initial inquiry and the other influences them to spend more money on a higher-end product or service. Skilled call center agents should possess enough product and service expertise as well as confidence to subtly incorporate both sales approaches in their customer interactions.
What Call Center Should I Use for Sales in Toronto, Canada?
There are a few imperative qualities you should always look out for when it comes to selecting the right call center to help boost your sales and customer relations. Customers are typically under the impression that they're calling into your actual place of business and the best call centers for sales know how to execute and exemplify the following attributes and procedures while representing your business:
Industry experience
Incomparable infrastructure and facilities
Exceeding standard expectations for services offered by most call centers
Professionalism
Outstanding track records
The Best Call Center for Sales in Toronto, Canada
As one of the leading outsourced customer support call centers in Canada, 3C Contact Services offers an interminable variety of services that not only meet, but also vastly exceed the needs and criteria of our esteemed clientele. We incorporate industry-leading cross-selling and upselling sales techniques that are proven to achieve consistently outstanding results that help put our partners over the top. Every industry is constantly evolving in an effort to meet the demands of modern consumers.
At 3C, we demonstrate a strong sense of dedication to helping our clients remain relevant within their respective industries by recommending top notch applicable solutions to help elevate their marketing platforms both online and in real-time. Ultimately, our goal is to lay the groundwork for helping our clients achieve long-term expansion and success. For more information about how we can help improve your customer relations and sales practices, please contact us.