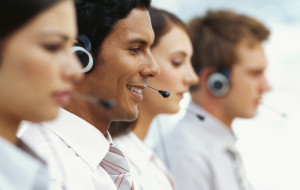 When it comes to the question of whether or not your organization should outsource its services, you may be inclined to debate between outsourcing to Canada or sending your operations overseas.
In recent years, there has been a shift towards using outsourcing companies that are based in Canada. There are many reasons behind this; the biggest being a customer backlash as well as cost savings. The following are some other benefits of outsourcing call center services to Canadian companies.
Keeps Jobs in Canada
One of the biggest concerns that a business faces when looking at outsourcing their call center is keeping jobs in Canada. That's part of the reason why outsourcing in Canada has grown in popularity in recent years; it helps to create jobs and stimulate the economy.
The cost of travelling to off-shore locations may end up negating any cost-savings in the end. Outsourcing to companies in Canada has the advantage of cutting down on travel costs. Plus, having your call center in a similar time zone makes having meetings with management much easier.
Taps into a Canadian Talent Base
Outsourcing your call center and other operations to a company in Canada allows you to tap into workers who are familiar with local markets, something that an off-shore call center might not have. This, in turn, will drive innovation at your business. Organizations within Canada often have compatible business goals since they are focused on capturing the same customers. Many companies consider the call center they outsource their operations to as a partner.
Allows Your Business to Operate More Efficiently
If you outsource your operations to a call center in Canada, it will allow you to operate your business in a much more efficient manner. Besides the logistics, it also means that both you and your customers will be able to reach agents and management more easily since there's less of a time difference than outsourcing overseas.
Outsourcing the basics like providing information about products and services, billing, and orders allows your staff to focus on the day-to-day operation of your business.
Other Benefits
Another benefit of outsourcing to companies in Canada is it allows you to continue to draw from the expertise of Canadian professionals. It also allows you to better control your spending since it cuts down on travel and long distance costs, especially if you outsource your call center overseas.
Canadian Call Centers Provide the Best Solution
For many organizations, they choose to send their call center overseas because of the cost savings. But, again, outsourcing your operations to an offshore location is not necessarily the most cost effective. As the leading provider of outsourcing in Canada, 3C Contact Services works closely with partners who want to keep their call center in Canada. Contact us for more information on how we can find a customized solution that fits your requirements and budget.