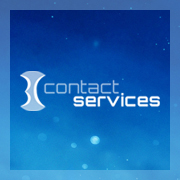 Toronto, Canada, August 6, 2015 – 3C Contact Services (www.3CContactServices.com), North America's premier cost-effective provider of contact center solutions for small and medium-sized businesses, is responding to a recent survey on customer satisfaction.
According to a survey conducted by the Consumer Reports National Research Center, the majority of respondents find customer service, both virtual and physical, to be lacking. Of those surveyed, 88% said they had to deal with customer service in 2014, whether it was for technical support, to return an item, or to question charges. Of everyone spoken to, approximately 50% claimed to leave a store in frustration due to poor customer service, while 57% reported hanging up on a call before it was resolved. (Source: "The problem with customer service," ConsumerReports.org, July 29, 2015; http://www.consumerreports.org/cro/magazine/2015/07/the-problem-with-customer-service/index.htm.)
"Despite having technology in place that's supposed to enhance customers' experience, many organizations lack the ability to successfully resolve issues," says Damian Reyes, Customer Service Manager at 3C Contact Services. "Innovations can be in place that let customers instantly reach a representative or find out if an item is in stock, but if the customer doesn't see results after the time they invest in trying to find a certain item or resolve an issue, they're going to get frustrated."
According to research conducted by Arizona State University, despite today's technology, consumer satisfaction levels are no higher than they were in the 1970s, resulting in more incidents of customers becoming frustrated and taking it out on employees. In addition, many customers, especially millenials, have become accustomed to receiving poor customer service; the number of respondents who thought that complaining wouldn't help has grown to 61%, up from 50% in 2011. (Source: Ibid.)
FAQs, video tutorials and other help methods are making it easier for customers to resolve issues. But, these steps can only go so far and eventually, a customer may have to deal with a live representative.
"There's no denying that today's customers are savvier than ever, so when they reach out to a call center agent, it's as a last resort," Reyes concludes. "Customer service representatives must realize that the customer will be frustrated when they make contact and take steps to calm the situation."
3C Contact Services provides its partners' agents with the necessary customer service skills needed to resolve a number of situations. For more information, visit www.3CContactServices.com.