When it comes to providing excellent customer service, some call centers are more in tune with the specific needs of their customers than others. It's important to show your appreciation and gratitude to your customers to let them know that you truly value their business. After all, your customers are the ones supporting your brand and without them, there would be no business to support. The best way to demonstrate that you care about and appreciate your customers is to listen to their needs, answer all of their questions, and offer them completely personalized assistance that they can count on time and time again. Keep reading to learn more about how to provide personalized customer service to make your business successful.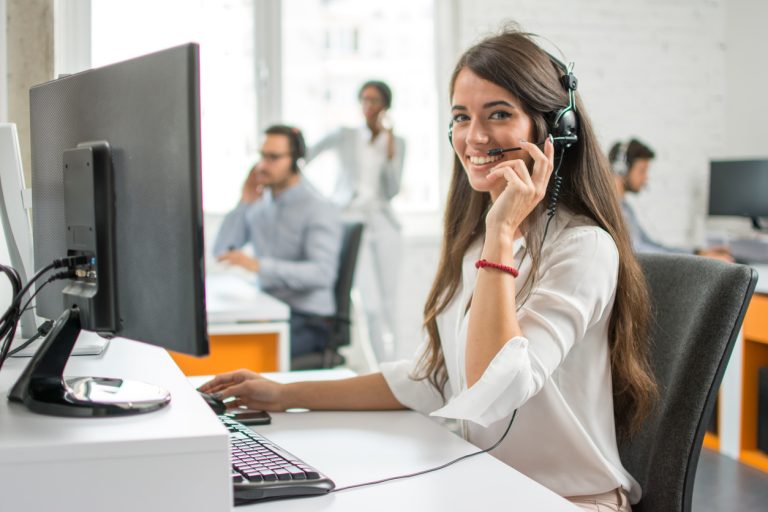 iStock.com/Bojan89
What Is Personalized Customer Service?
Offering quality personalized customer service entails actually taking the time to listen to your customers and understanding their needs. While it's true that anyone can go online and leave a review either on your company web site or even Google, nothing compares quite like speaking to a live person on the phone or having a representative promptly assist you via e-mail, text, or live chat.
Personalized customer service benefits everyone involved. Your customers will receive the efficient service and answers to their questions that they're looking for and your company will be able to retain another happy customer in the process. Of course, disgruntled customers don't always take the time to call a contact center to air their grievances. Oftentimes, they do so online through social media or writing reviews. Not only is it vital that you have a team of customer service experts ready and willing to address these issues, but you should also provide outbound call services to check up on customers once in a while and obtain feedback about your products, services, or brand. A critical part of offering personalized customer service is also giving your customers the choice to opt out of these services if they don't want to be contacted and then promptly removing them from your contact list to avoid future frustration and complaints.
The Importance of Delivering Personalized Customer Service
The importance of personalized customer services is rooted in the notion that you want your customers to feel like they're unique and that you truly care about their satisfaction with your products and services. Every customer, regardless of how difficult they can be, needs to be nurtured so that they can continue to support your business and spread the good word about how reputable, helpful, and reliable you are. After all, the best form of advertisement is through word-of-mouth and recommendations from people you know.
Ultimately, your goal should be to increase customer satisfaction through the services you offer and build a strong brand loyalty in the process. If your customers get the impression your representatives are understanding, attentive, and helpful then they'll have a greater incentive to continue supporting your brand. In the end, this makes for much more positive interactions between your business and your loyal customers and this also increases the likelihood that they'll continue to support your business.
Tips to Deliver Excellent Personalized Customer Service
Here are a few useful and crucial tips that customer service call centers in Toronto use to guarantee that they're always offering top-tier support to their patrons over the phone, via e-mail, and in live chats.
Always Introduce Yourself
This may seem obvious but introducing yourself to your customers either in a formal or casual fashion (depending on the style of the company you work for) is important. Providing your customers with your first name and asking them how they'd like to be addressed throughout the conversation shows a great sign of respect for them. Some people prefer to be addressed by their formal titles and their last names (i.e. Mr. Johnson or Mrs. Smith), while others don't mind being called by their first names. Make sure you understand this before continuing the conversation and make note of their preferences on their file for the next time they make contact.
Offer Probable Solutions
One of the biggest mistakes some customer service agents tend to make is promising solutions to customers' problems that aren't feasible. Once the offer is out there, you have to find a way to make it work or tell the customer that you made a mistake. Some customers are understanding of this because nobody's perfect, but others might not be as forgiving and this is the chance you take when trying to appease them without getting all of the facts first. If you're not sure if a certain recommendation is feasible, then check with your manager to ascertain that it's something you can deliver on before making the promise to the customer.
Don't Be Afraid to Go Off-Script Sometimes
Customer service scripts are there to guide you throughout your training period, but once you've gotten past that stage it's time to go off-script. At a certain point, you should have mastered your company's policies, have impeccable product knowledge, and know how to carry a professional conversation organically without having to rely on your script. In fact, the only time you should consult your customer service script is if you're not entirely sure about something and need to brush up on certain regulations. Other than that, there's no need for it and customers can tell right away if you're using a scripted response because they often sound unnatural and robotic.
How 3C Contact Services Can Enhance Your Customer Support and Satisfaction
3C Contact Services has worked with countless small- and medium-sized businesses throughout North America and helped them establish strong relationships with their customers to keep them coming back. Compared to customer call centers in the USA, our unparalleled services are more affordable and reliable. All of our customer service representatives are specially trained to fully understand the products and services offered by our clients. To learn more about how we can help you step up your customer service game, please feel free to contact us today!