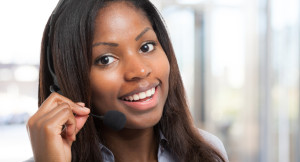 When it comes to the telecommunications industry, outsourced call center solutions are now one of the most effective tools for increasing business success. Telecom companies face many particular challenges that other businesses do not. While phone, cable, and Internet services are used by almost all of the public, this necessity for telecom services can create some resentment on the part of the public. Some consumers have an antagonistic relationship with their telecom provider, which makes them have higher expectations of the service provided to them.
Now, the telecom industry has more competition than ever before. Consumers have more freedom to choose between larger corporations, mid-sized companies, and new telecom businesses. Improving customer service is the number one way to both attract and retain customers, and call center outsourcing can be crucial.
Need for Outsourced Call Center Services for Telecommunications Services
Telecom providers do not have the same advantages as other businesses. For one, your customers likely interact with you over the phone or Internet, rather than in person or through a physical location. Customers are less likely to have a strong connection to their telecom provider, which is why customer service is absolutely crucial for this industry.
With call center or contact center solutions, telecom providers can optimize their customer service, increasing their business success and directly growing their clientele. Call centers allow telecom providers to create better relationships with customers, improving their satisfaction and brand loyalty.
A telecom call center does more than just resolve customers' problems, complaints, and queries. Effective customer service can use an active approach, helping create your brand, market your services, generate leads for your business, and foster connections with your current customers.
How we Address the Customer Service Challenges Faced by the Telecom Industry
3C Contact Services offers a range of inbound and outbound services that can grow your business, increase profits, and improve customer satisfaction. For effective customer service, one of the most important factors is also the simplest. Customers want to be spoken to and dealt with like individuals, rather than having to deal with impersonal automated messaging systems or agents reading from scripts. Using trained, professional live agents who can provide individualized service to each of your customers is important.
The public also has higher demands for customer service than ever before. They expect to receive prompt service when they want it, on whichever platform they want. Call centers need to provide 24/7 service, allowing customers to contact them according to their own schedule. As well, good call centers provide multi-channel support, with phones, live chats, email, and other digital platforms for contact.
3C's Outsourced Call Center Solutions for Your Telecommunications Services
3C Contact Services offers 24/7 multi-channel support through our trained live agents. At 3C, we understand that effective customer service is not passive. That is why we offer a range of services, from lead generation to direct marketing to sales, which actively grow your business.
We offer both shared and dedicated agents to meet the needs of both large and small telecom providers. We offer multilingual support, outbound services, and proven strategies that can boost customer satisfaction, increase revenue and profit, attract new customers, and market your business.
Telecom companies can benefit from call center services. As the leading provider of outsourced call center solutions, 3C Contact Services teaches its partners the customer service skills needed to engage and retain customers and clients. Call us today at 1-888-353-2335.