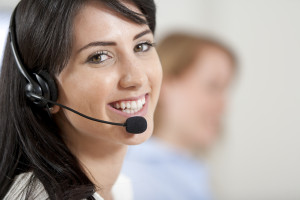 Educational institutions are constantly making changes to improve their services for students, and outsourced call center services are one easy, effective way to provide this superior service. Colleges, universities, and other post-secondary institutions receive many benefits from outsourcing their customer service.
Today, young adults have more options than ever for choosing post-secondary institutions, while more adults are returning to school and switching their careers. Educational institutions face more competition and challenges in this environment, making outsourced customer service a beneficial option.
Need for Outsourced Call Center Services for Educational Institutions
Colleges and universities face more competition than ever before. With more post-secondary institutions, as well as a greater number of career paths, it has become paramount for educational institutions to focus on attracting prospective students and ensuring a high level of service during their educational experience. Students have a diverse selection of institutions to choose from, and they can even switch schools partway through programs after bad experiences. As well, many educational institutions rely on their alumni as a source of support, something only possible given a positive educational experience.
By using education call center outsourcing, colleges and universities can attract more prospective students, raise enrollment, increase the satisfaction of their students, and encourage support from alumni.
Benefits of Education Call Center Outsourcing Services
There are many potential benefits to using an  education call center.
Reduce Wait Times: Using a call center can reduce wait times, helping educational institutions deal with a higher volume of calls and a greater number of students at any one time.
Increase Enrollment: Call centers are one of the most effective methods for increasing enrollment. Call centers can provide both inbound and outbound services to attract new students and increase your enrollment rate.
Minimize Complaints:  Poor service for your students can lead to decreased enrollment, more time and cost expenditure for your institution, and harm to your school's reputation. Call centers use proven techniques to resolve complaints and reduce conflict.
Lower Operational Costs by up to 30%:  Using a call center is more cost-effective than hiring your own administrative staff or creating a "student service" team. Call centers provide trained professionals at affordable rates, lowering operational costs for post-secondary institutions.
Accelerate Processing: From enrollment to financial aid, call centers can help optimize your services and process students more quickly and efficiently.
Improve Student Satisfaction: One of the major things students factor in when rating their post-secondary institution is the level of service provided. This includes the ease with which they enrolled, received financial aid, and had their concerns addressed, all of which a call center can help with.
How 3C Addresses the Customer Service Challenges Faced by an Institution
3C Contact Services provides both inbound and outbound services that can exceed the needs of post-secondary institutions. Our trained dedicated and shared agents can provide service that addresses the specific challenges of colleges and universities. With  24/7 service and multilingual support, we are able to handle your students' needs at anytime. We use proven work processes and personalized solutions to meet the specific needs of your institution and student base.
3C Contact Services can provide scalable service for both larger and smaller institutions. We can also provide data security solutions so that your students' and institution's information is secure. We use cutting-edge industry technology to provide the right services and solutions for your needs.
Post-secondary institutions need effective customer service. As the leading provider of outsourced call center solutions, 3C Contact Services teaches its partners the customer service skills needed to engage and retain customers and clients. Call us today at 1-888-353-2335.