Customers should be at the center of your customer service regime. One way to achieve this is to have a customer-centric call center that you're confident will always make consumers its number one priority.
A call center is a primary point of contact between your company and consumers. It's where many customers get their lasting impression of the quality of customer service that you provide. Thus, it's important to select a call center that embodies great customer service—but how can you tell the good ones from the bad ones? Take a look at our list of qualities that good customer-centric call centers will always have.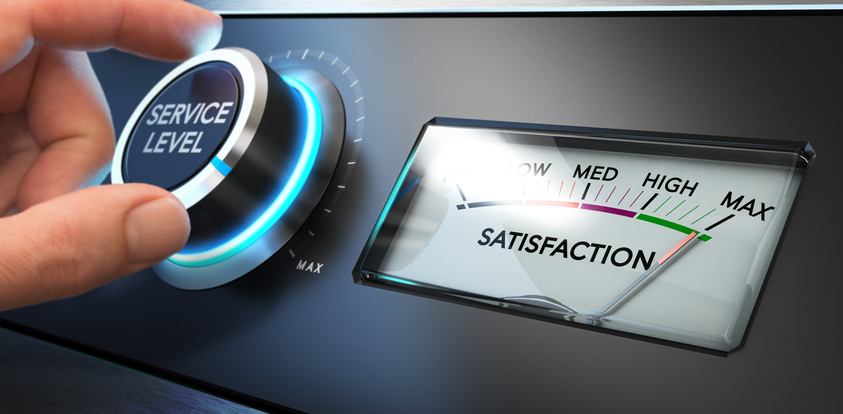 iStock.com/olm26250
Qualities of Good Customer-Centric Call Centers
They Understand Customers
Your call center should capture customer data and conduct thorough analyses to ensure it can continuously improve service, sales, and customer loyalty. It's important for call center agents to understand customer insights so that they can personalize their service as they see fit and build better relationships with customers. This will, in turn, increase customer satisfaction and inspire loyalty among them.
Average Handling Time
Why does the average handling time at call centers matter when it comes to customer centricity? Spending more time on the phone with a customer doesn't necessarily translate into better or higher-quality service—customers want a remedy for their complaint or issue, not to spend 30 minutes on the phone with a call center agent. You'll want to hire a call center that has a low average handling time to make sure that your consumers receive accurate, prompt service every time.
First Call Resolution (FCR)
First call resolution at call centers is another important factor to look at since it can tell you how effective and helpful representatives actually are. Customers who can call your support center once and receive the help they need will undoubtedly be more satisfied than those who have to call back two, three, and four times for a resolution. Be sure to look at prospective call centers' FCR before hiring one to make sure it can get the job done quickly and effectively.
24/7 Customer Support
24/7 call center services may not be an obvious quality to look for, but it's all about convenience when it comes to pleasing customers. While you won't have a regular flow of disgruntled customers calling at 3 a.m. to complain about a malfunctioning product, customer centric businesses will want to make sure they have staff to serve the few who do happen to call in the wee hours of the morning.
Ensure your customers have a positive customer service experience every time, and hire 3C Contact Services for all your customer care needs. From help desk services to customer retention to live chat services to e-mail management and more, we can help you manage all your customer support services. Our trained representatives will provide a streamlined experience for your clients to ensure they always choose your company over the competition. Contact us today to learn more about how we can help improve your customer support services and ensure quality and consistency.