By outsourcing e-commerce customer service to companies that offer proven exceptional and results-driven practices, you can exponentially improve your company's bottom line and return on investment. If people aren't outright shopping or making purchases online, then they're most likely reading reviews from your past customers to get an idea of how you run your business and whether your products or services can serve their needs. Reviews alone have the capacity to influence a potential customer's purchasing decisions. Therefore, garnering enough negative or positive reviews can quite literally be the difference between meeting your monthly sales quota and regressing into the red. When you outsource e-commerce customer service initiatives, you can actively reach out to your unsatisfied customers and implement redemption methods that could help improve your online ratings and sales. Continue reading to learn more.
What Is e-Commerce Customer Service?
E-commerce is defined as commercial transactions that take place online. Much like the practices that dictate traditional commerce, e-commerce also includes the purchase of products, goods, or services. The only real difference is that it's all done online. The customer service aspect factors in to a variety of situations.
Sometimes, people need assistance placing an order online or they have questions and concerns that need to be immediately addressed. This is where professional call centers for e-commerce can come in handy. Your customers should be able to reach a representative of your company as conveniently and quickly as possible to get the assistance they need. Otherwise, they could become frustrated from long wait times and lack of assistance. This is where you risk losing them to your competitors.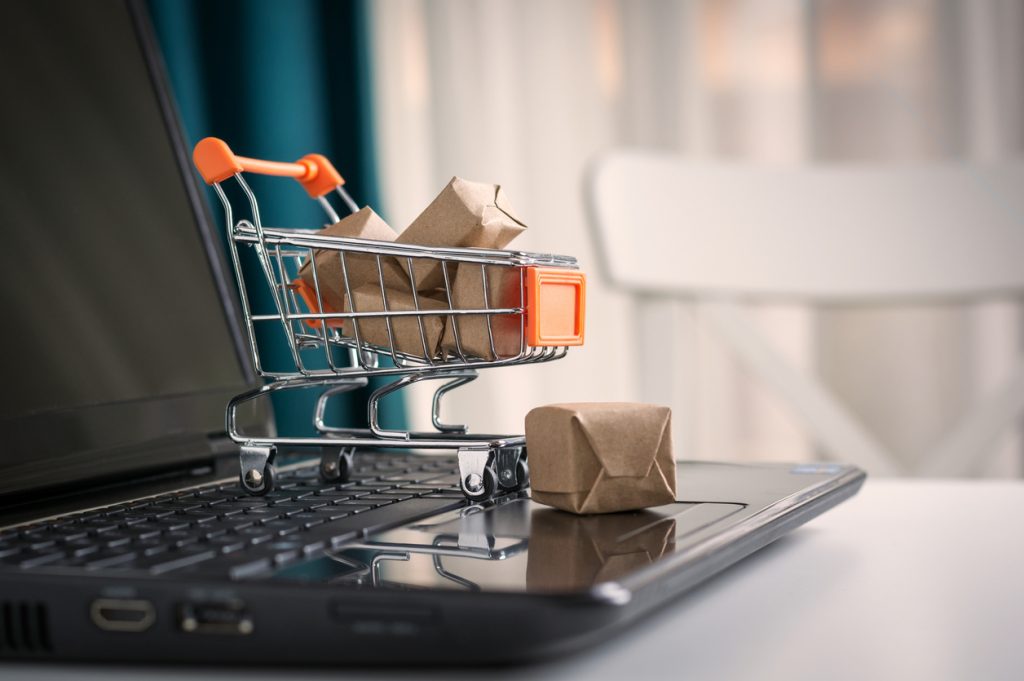 iStock.com/BogdanVj
Best e-Commerce Customer Service Practices That Can Improve Your Operations
Underestimating the degree and quality of customer service your company provides is quite possibly one of the worst business mistakes you can make. Never assume that the amount of customer service you're providing is sufficient and always try to find ways of improving upon and expanding your current communication methods.
As technology continues to advance and create innovative channels of communication, your customer service practices and online payment methods should follow suit and keep up with the times.
The following is a list of e-commerce customer service best practices you can incorporate into your business plan that'll enhance the overall experience of your online users.
Know Your Customer
Taking the time to understand your customer base and what exactly they're looking for when they come to your company web site is the first step to gaining their trust and respect. As a savvy marketer, you can even use this information to your advantage by predicting certain trends beforehand and telling your customers what they want before they even figure it out. Track your target audience's activity on social media such as past purchases and what products or services they've searched for in the past. This data will help you make appropriate suggestions for future purchases.
Produce Informative Online Product Catalogues
When people conduct online searches seeking answers or information about specific products, they should be able to find it as quickly and conveniently as possible. Creating detailed online product and service catalogues that include all pertinent specifications can reduce the risk of customers navigating away to other pages. Try to include as much information as possible including all accessories that come with the product, shipping information, dimensions, available colours, etc. Pictures and video demonstrations are also useful in this regard.
Utilize Helpful Response Scripts
Not all customer e-mail or live chat inquiries require personalized long-form responses. Sometimes, all the customer needs is a straight and to-the-point response that quickly gives them the answer or solution that they're looking for. This is where nicely worded, yet natural sounding automated response scripts can come in handy. For instance, if a customer is asking about shipping information for a specific product, then a quick response automated script is sufficient to answer their inquiry.
Implement Social Customer Service Techniques
Make sure you use all possible avenues to forge strong lines of communication between your company representatives and customers. Some of the best e-commerce customer service tactics include making and accepting outbound and inbound phone calls, back and forth e-mail correspondences, and expedient live chat applications on your web site. Remember, each and every single one of your customers is unique and therefore, they all have specific needs that should be considered.
Convenient Shipping, Return, and Payment Methods
Offering free shipping as well as convenient return and payment options is a surefire way to establish strong brand loyalty. Even if your customer isn't happy with the product they received or it simply didn't suit their needs, they should at least be satisfied with the quality of customer service they received from your company.
Your return policy should be clearly and concisely stated on your web site so that your customers can refer back to it as needed. Also, offering as many payment options as possible including all major credit cards, debit, and other online payment options opens you up to a much wider customer base.
Collect Reviews and Feedback from Your Customers
As mentioned, most online shoppers nowadays don't even consider making a purchase without at least sifting through a few customer reviews, which is understandable. Since they can't test out the product in person or view a live demonstration, they just want to make sure that they're getting the money's worth. Customer reviews can be very helpful in helping people make online purchasing decisions. Feedback can also help you gauge what your customers are saying about your business online, which is pivotal for pinpointing aspects of your business that require improvement.
3C Contact Services specializes in providing professional and technologically advanced customer support and engagement through a variety of different avenues. These include answering phone calls, e-mail correspondences, and live chat services. Our top priority is to ensure the expansion and success of small- to medium-sized businesses and we're able to accomplish this by offering outstanding customer service and support. We believe in taking the time to completely understand the needs of our clients and what they have to offer their customers with the intent of boosting their sales and creating positive two-way engagement. For more information on how we can help your company improve its customer service practices, please contact us!