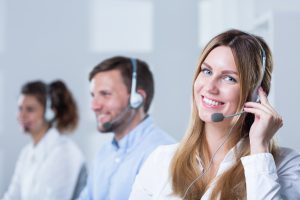 Customer engagement is imperative in order to ensure the success of any business, for without customers, there would be no business in the first place. Keeping customers engaged with your brand is important to retain and create loyal customers. Companies tend to neglect consumers who have already signed contracts with them and focus on signing new ones; however, it's extremely beneficial to create a loyal band of customers because this will generate word-of-mouth recommendations and results in new customers too. Plus, customer satisfaction is absolutely essential for long-term success. Learning how to provide the best customer service is one way to improve your customer engagement, but in 2017, we also have a ton of useful tools that can be used to help as well. Utilizing technology and the different types of media that is readily available today can help improve your overall customer engagement strategies and grow your business. Keep on reading for some helpful tips on how to create the perfect customer engagement plan for your company.
Customer Engagement Strategies for 2017
Omnichannel Practices
Multichannel practices were popular in 2016, and now omnichannel practices are emerging, possibly surpassing the former. Competition is so fierce now that it's no longer good enough for brands to offer service on multiple channels—they must optimize customer experiences across all platforms for a meaningful and effective marketing strategy. Many companies are taking on this approach to improve their customer engagement since the majority of consumers have reported frustration at inconsistent experiences across multiple channels. By improving the overall marketing experience of customers, companies will not only be able to drive sales but create happy and satisfied customers as well.
Machine Learning
While the stereotype of automated machines not being able to help customers still exists, the reality is that machines have become more intelligent and now enhance customer interactions and experiences. Machines are not able to learn patterns and provide answers to simple customer inquiries in order to eliminate some of the mundane tasks that customer service agents would otherwise handle. For example, Alexa in the Amazon Echo can trigger a call from a contact center based on a question about the status of an online order, thus improving the overall experience of the customer. However, even though machines are becoming smarter and are able to help in more ways than before, it's important to remember that nothing can compare to human interaction when it comes to dealing with complex situations and offering empathy in frustrating instances.
Data-Driven Customer Engagement
Most technology that we use now collects data on our habits, whether we realize it or not—you might want to take a second look at the terms and agreement you quickly scrolled past and agreed to in order to download your latest app. In 2017, organizations will need to make use of all this data to improve their customer engagement instead of focusing on just collecting it. Combining data inputs from both digital and human-assisted elements will help companies gain a better understanding of their target demographics, so that they can tailor their marketing efforts towards them. Analyzing this data will also help identify bottlenecks in an omnichannel journey and find ways to solve them.
Automation
In 2017, machines will not only help with customer inquiries but will help deliver actual services faster and quicker as well. Many brands in different industries have found that intelligent virtual assistants have reduced costs and made services more efficient, resulting in increased customer loyalty. With hotels, banks, and food companies making use of this advanced technology, it's anticipated that customers' automated experiences will only increase in the upcoming year.
Social Media
It's no surprise that social media continues to be a main avenue for customer feedback and support—it's a fast and accessible way for consumers to contact brands directly. Online communities and forums create the opportunity for customers to leave comments about both positive and negative experiences, which can result in brand advocacy or the publicizing of significant issues. Social media remains one of the prime channels for customer service, embraced by both businesses and consumers.
Videos
The importance of videos in customer engagement is on the rise, and more and more brands realize the important of face-to-face interactions. This platform can be used to offer tutorials, reviews, promotions, and testimonials to educate and encourage customers. While chat bots have become popular, video chat is also on the rise when it comes to customer service—the ideal outcome being that video chats will help diffuse tense situations with customers who are experiencing difficulties and who may be frustrated. Video services such as this will use customer data as a means of delivering personalized videos for an enhanced customer experience with the hopes of creating loyal customers who will advocate for the brand.
Multimedia in Contact Centers
Multimedia such as speech and text analytics and even 3D printing is expected to make their way into contact centers sooner than you may think. Companies will utilize these technologies to better understand and meet the needs of customers as well as enhance their overall experience. With the declining price of 3D technologies due to the emerging innovations, manufacturers will be able to afford these things, which will allow for an increased level of personalization for the customers. With the involvement of new and improving media, customer engagement is about to reach an entirely new level.
Choose 3C Contact Services to Enhance Customer Engagement
Are you determined to improve your customer engagement in the new year but don't think you have the resources to do it? 3C Contact Services can help you. We`ve been helping business retain and grow their clientele for years, and we have become one of the top third-party outsourced contact centre services in the GTA. While paying close attention to detail, we take a "big picture" approach to help all of our clients reach their full potential; you can be sure that 3C Contact Services won't miss anything when it comes to serving your customers. If you'd like to take advantage of our services or learn more, please feel free to contact us today.