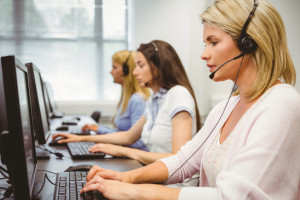 Pharmaceutical companies devote lots of money and effort to research and development, testing, and marketing, but focusing on customer service is important too, which is why using outsourced call center services is becoming more common in the industry.
Outsourced call centers allow businesses to gain cutting-edge customer service, provided by trained live agents, for a fraction of the cost of running an in-house customer support team. With call center outsourcing, companies in industries of all types can increase their profit, improve customer satisfaction, and deliver better results.
For pharmaceutical companies, using an outsourced call center can be one of the most economical and effective ways of increasing revenue and growing business.
Need for Outsourced Call Center Services for Pharmaceutical Companies
In the pharmaceutical industry, advertisement and marketing are crucial for success. Pharmaceutical companies now use print, TV, radio, and the Internet to increase brand awareness of their products. Pharmaceuticals have even been advertised during the Super Bowl, which shows just how much medical companies rely on promotions.
However, traditional marketing is not always effective for pharmaceutical companies. Often, people have concerns about pharmaceuticals and possible side effects, and they want questions answered before they use a particular drug. Furthermore, even when customers are interested in a
medication, they have higher expectations of businesses when it comes to their health. They want to know that pharmaceutical companies can be trusted, particularly when receiving poor customer support could have a possible impact on their health.
Outsourced call center solutions are an easy way to improve relationships with your customers and increase their satisfaction, fostering connections that will help increase sales and profits.
How 3C Addresses the Customer Service Challenges Faced by Pharmaceutical Companies
3C Contact Services offers contact center solutions that can overcome the major challenges faced by the pharmaceutical industry. When it comes to pharmaceutical companies, providing around-the-clock service is a priority. Customers need to be able to receive prompt help and advice when they need it, including information about drug usage and side effects. As well, medical practitioners need to be able to contact your company to find out information or details about medications. Furthermore, when drug recalls occur, your company needs to be able to contact physicians on an immediate basis.
That is why 3C offers 24/7 outbound and inbound services, which ensure that your lines are always open when they need to be for patients and medical practitioners. Agents can also provide customer surveys, direct marketing services, and other outbound services that directly increase your revenue and profits. Perhaps most importantly, live trained agents can help give a "face" to your pharmaceutical company, creating connections with customers.
3C's Outsourced Call Center Solutions for Pharmaceutical Services
3C Contact Services offers live trained agents who provide both inbound and outbound services designed to improve customer satisfaction and increase your revenue. 3C Contact Services offers 24/7, around-the-clock service and multi-channel support, using live chats, email, phones, and other digital channels. 3C has both dedicated and shared agents, allowing pharmaceutical companies of any size to use the service they need at affordable rates. Multilingual support ensures that all of your patients can receive the service that they require.
As the leading provider of outsourced call center solutions, 3C Contact Services teaches its partners the necessary customer service skills to engage and retain customers and clients. Call us today at 1-888-353-2335.