Lead nurturing in real estate is just as important, if not more so, than constantly generating more new leads than you can handle. While taking on new clients on a regular basis should be one of your main concerns, it certainly shouldn't be your absolute top priority, especially if it means neglecting your existing warm leads. Just because your current leads aren't ready to buy or sell a property right at this very moment, that doesn't mean that they'll never be ready to move forward with a transaction. The potential is always there and it's your job as a professional real estate agent to build a strong relationship with your clients over time. For many of your leads, a real estate transaction is a huge undertaking, and in this industry, patience is a virtue. Proper realtor lead qualification takes a lot of time, effort, resources, and follow-up conversations in order to convert your leads into prospective clients and then closed deals.
Keep reading to learn all about how hiring third-party realtor lead qualification specialists can help you nurture leads more effectively and efficiently.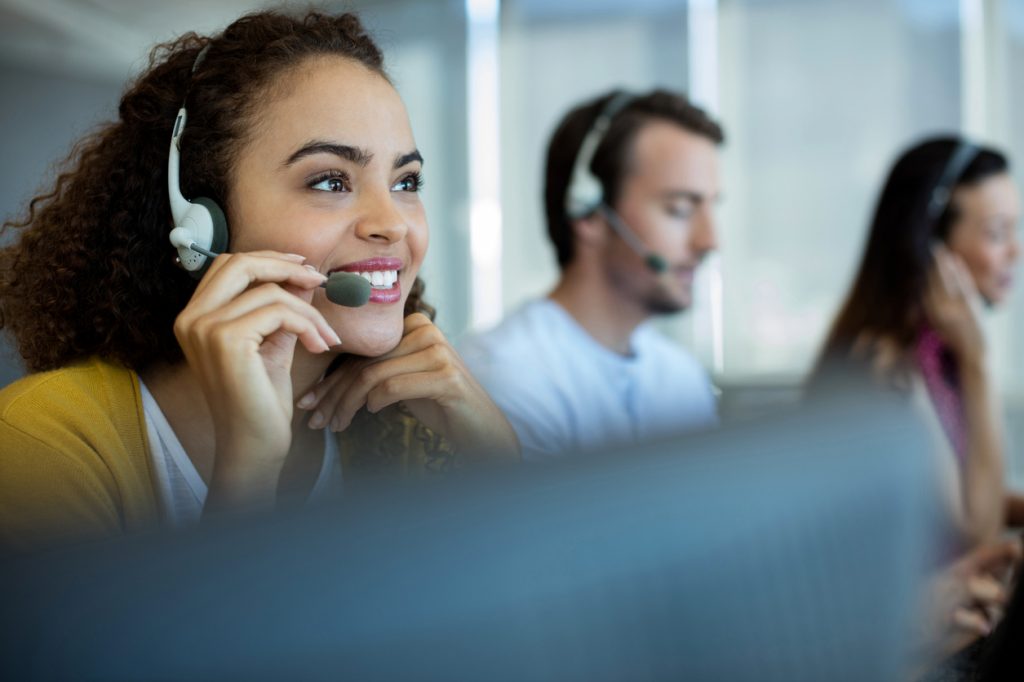 iStock.com/Wavebreakmedia
Nurturing Real Estate Leads
Working in realty involves honing excellent interpersonal and personal skills. This entails being attuned to people's unspoken thoughts and emotions by being able to read between the lines and determine what your clients really want. Rather than leaving the ball in their court and waiting for them to contact you when they figure out what they're looking for (which may never happen), you need to keep the lines of communication wide open on your end. Don't inundate their e-mail or voicemail with constant messages, but you should definitely follow-up with them at least once a month or more to make sure they're still interested and send them any listings you think are suitable for them. Basically, you need to keep proving to them that you're serious about helping them buy or sell a property and that you're ready and willing to help them every step of the way without pressuring them.
Effective Lead Nurturing Strategies for Realtors
The first thing you need to do when it comes to nurturing your leads is realize that all leads have the potential to convert into guaranteed sales, but it won't necessarily happen overnight. Some need more time than others to find the right property to suit their needs or to secure the necessary finances to move forward with a transaction. Establish a strategy to continue indirectly nurturing these leads because they're just as valuable as your newly acquired leads and eventually, they'll be ready to make a purchase or sell their property in their own time.
Ways to Nurture Real Estate Leads
As a professional real estate agent, there are numerous resources you have at your disposal when it comes to indirectly nurturing your existing leads. Modern technology has made it possible for you to continue doing so without always having to meet with your clients in person. Here are a few communication and nurturing devices you should be using in your nurturing tactics if you haven't already incorporated them.
E-Mail
Any time you happen to come across listings or potential buyers that coincide with the specifications of one of your existing leads, then you should take the time to shoot them a quick e-mail just to see if they're interested. Aside from that, if a significant amount of time has passed and you don't hear back from your leads, you should e-mail them once in a while just to see where they stand or if they're still looking to purchase or sell a property. Contacting them on a regular basis will guarantee that when they are ready to make a transaction, you'll be the first agent they'll contact.
Customer Relationship Management (CRM) System
Leads come in all shapes, sizes, and formats. Sometimes, the only piece of information you might have to work with is an e-mail address and an obviously fake name that was entered onto your web site. Some leads aren't entirely serious in the beginning and are just conducting some research to see what the current market is like and what you have to offer.
Phone Calls
There's no harm in calling your less-active leads every now and then when you have a potentially good deal you want to run by them or even just to follow-up on their progress searching for a real estate opportunity. It shows that you haven't forgotten about them and that you still value their patronage.
Call Center Services
Hiring a call center to handle all of your incoming and outgoing communications with your potential customers can help you keep all of your information up-to-date. After all, so many things can change from the time that you initially acquire a lead to the moment that you follow up with them. They might change their phone numbers, e-mail addresses, or any other method of contact available. Call centers that specialize in nurturing potential customers will guarantee that all old or outdated information is deleted and updated with the correct contact information.
How to Respond to a Real Estate Lead as an Inside Sales Agent
Inside Sales Agents (ISA) are qualified and personable individuals who know how to effectively communicate with your prospective leads to determine their current state of mind and eligibility to engage in a real estate transaction. They can perform all of your follow-up communications on your behalf and leave detailed notes on your leads' accounts that specify exactly where each lead stands.
As one of the leading outsourced real estate lead qualification call centers in North America, 3C Contact Services employs qualified, reliable, and talented inside sales agents to help elevate your prospects and improve their chances of converting to sales. We accomplish this by cultivating and nurturing each and every lead equally, regardless of whether or not they're currently ready to buy or sell a property. Let us handle your lead qualification for you! Contact us today to learn more about our services!