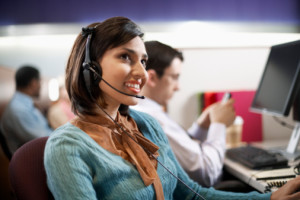 Excellent customer service can grow business for your company. But a few small mistakes can cause a big backlash or revolt among your customers. Fixing a customer backlash is much more difficult than preventing one from happening in the first place. By following some simple practices, you can avoid costly or potentially business-ending mistakes.
Here are some customer service tips that can help you avoid a big public relations disaster.
Communicate with Your Customers
It's not enough to provide good value to your customers; you also need to communicate that value. Making sure customers understand how you are providing value ensures they are appreciative of your services and less likely to switch to a competitor. If you don't communicate properly when offering a special deal or rate, a customer may assume that it's normal and come to expect it every time.
Let Your Customers Make Decisions
When possible, allow your customers to make their own choices in regards to your services. Not only does this make them feel more appreciated as a customer, it ensures that your service will more closely match their expectations.
Hold Your End of the Bargain
It is important for businesses to always hold their end of the deal. Even if a deal or promotion ends up being not as financially beneficial as you expected, keeping your word can create loyal customers. Breaking a formal or informal deal will make customers feel jilted or poorly treated.
Initiate Change Carefully
Change and improvement can be good, but when handled improperly, it can easily cost you customers. History is filled with cautionary tales of customer revolts against sudden changes, such as with Coca Cola's New Coke or Netflix's proposed Qwikster service. Even new logos have prompted backlash. Make sure any business changes you make are warranted and introduce them gradually so that your customers can become accustomed to them.
Ensure Quality
One of the easiest ways to avoid a customer backlash is to ensure that they do not have a problem in the first place. Provide quality goods and services. By ensuring that your company is providing good value, you can greatly reduce your risk of a PR disaster.
Present a Professional Image
Perception is equally as important as quality when it comes to success. If your company presents itself professionally, customers will be more confident doing business with you. If your company seems unprofessional, people will already be on the lookout for things that are wrong. Customer service training is important, as many big backlashes have been caused by carelessness. Consider contracting out your customer service and social media needs or hire experienced professionals.
As the leading provider of outsourced call center solutions, 3C Contact Services teaches its partners the necessary customer service skills needed to engage and retain customers. Contact us today for more information.