Call centers are often viewed as a place for customers to interact—and sometimes vent—at a company's trained service representatives. However, with the proper approach, they can yield far greater rewards. Call centers can be used for a business to increase their sales. 
Finding a great Toronto call center with fully-trained representatives will help your business make sales.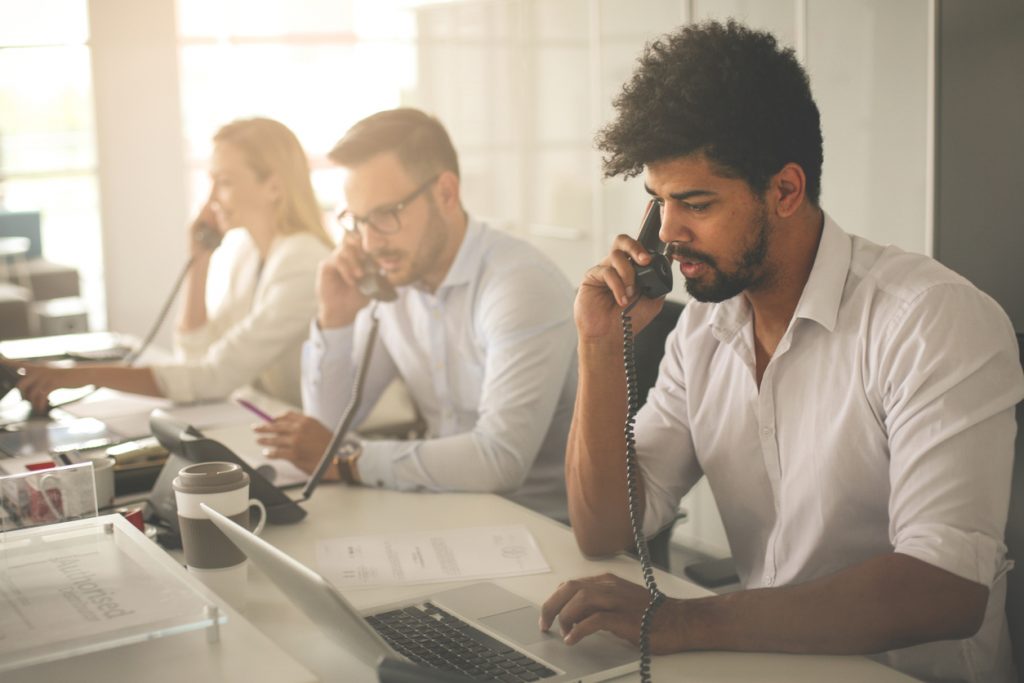 iStock.com/Liderina
Ways Call Centers Can Help You to Increase Sales
Take Full Control of the Process
The first step to increasing sales is to ensure that you're in control of all aspects of customer service. Those tasked with handling calls for your business are representing your brand. Protect your company's reputation by giving thorough training to all call center employees so that they become experts in your products and services. 
Optimize Your System and Processes
Winning over customers starts with utilizing an Interactive Voice Response (IVR) that minimizes customer wait times and gets them talking to a customer service representative quickly. Analyze the numbers and see how long customers are put on hold—more and more opportunities are lost as those minutes add up. 
Monitor Customer Interactions and Results
A standard disclaimer that "calls are being recorded for quality assurance" is heard throughout most sales calls conducted today. This is so that call centers can get better and better at delivering what customers need. Energy, tonality, and positivity are all controllable factors that can be employed by a call center representative to improve a customer's mood and get them in the mood to do more business with your company. 
Identify Customer Needs
What do your customers want the most from your company? Do you have a specialized niche, are you competing for price point, or are there other reasons that your company is favoured? Find out in order to best supply your customers. 
Build Brand Awareness, Rapport and Trust Quickly
The special thing about telemarking is that it's a chance to build a deeply personal rapport with another human being. If the customer has a fantastic experience, you've earned their trust, as well as enticed them into becoming much more aware of what your brand is within the marketplace. 
Handle Higher Calling Volume
An effective call center is prepared, reliable, and ready in order to handle the high volumes of calls that can occur during peak times. It should be well-staffed, utilize the most updated technology, and still be able to maintain excellent customer service under the most demanding of situations. 
Quick Response to Emergency Calls
If your product or service is related to disaster planning, you must be able to provide quick service. Someone calling in because of home damage, insurance needs, or any other kind of situation requires information quickly. They will be grateful if you can handle their needs deftly. 
Enabling Personalized Selling
Use the digital record of past customer sales, preferences, and other info in order to approach the customer with a unique pitch. Show special care and empathy, like a trained salesperson knows how to do, in order to find the right wavelength to induce a connection. 
Promote a Special Offer
A promotion is to customers what honey is to bees: Something that cannot fail to attract their interest. There are a huge number of permutations for special offers, from discounts for those who buy your product in bulk to one-time special savings for new customers. 
You've seen the "recommended items" that certain online web sites show you after you put something in your cart. If you're buying a printer, it's a good bet that you will also need paper. Cross-selling is more convenient for the customer, and it's your best chance as a business to deliver even more value by bundling goods or services to pass on additional savings to the customer. 
By utilizing a call center to maintain your current customer base, you will generate future sales. This is a really tricky part of the business, as retention usually hinges on offering incentives to stay with you. A stronger approach by a highly-trained customer service representative will also address any deep-rooted discontents or misgivings that a customer may have.
Besides offering great service, make sure that your company has a loyalty program in place. You can offer incentives for customers to continually use your products or services, and simultaneously collect valuable data on their preferences so that you can serve them better in the future.
By continually engaging customers regarding your loyalty program, they will remain active users who continually collect valuable rewards.
Increase Customer Satisfaction
Make sure that every person handling calls is working their best in order to increase customer satisfaction. By going the extra-step to make your customers happy, you'll always be able to keep them interested in your offerings. High customer satisfaction has the added bonus of also bringing in healthy word-of-mouth referrals from others. 
24/7 Services
A great call center will make itself available 24 hours a day, seven days a week, 365 days of the year. When you're always there to handle customer requests, you are showing the customer that their business is always valued.
Hire the Best Call Center for Sales in Canada 
3C Contact Services is a scalable call center with solutions to help small- and medium-sized businesses generate more satisfied customers, and in turn, create more sales. We offer inbound services, shared agent services, and retention services. 
Consider hiring us at 3C Contact Services to provide customer service that will allow your business to continually grow. Our highly trained and experienced teams know how to improve customer satisfaction. Members of our team will be thoroughly trained and know your business almost as well as you do. Contact us today to learn more about us and the dynamic services we offer.