The Importance of Measuring Emotions in Customer Experience
The benefits of measuring emotions in customer experience cannot be understated. A company that makes its customers feel valued stands to make tremendous gains in terms of brand loyalty and competitiveness. These factors also end up improving profitability through a variety of ways.
It's not enough to simply provide great products or services, even if what you are offering is superior to everything else on the market. Today, consumers have come to expect a superior customer service experience—and the way to improve it is by paying attention to emotions in customer service.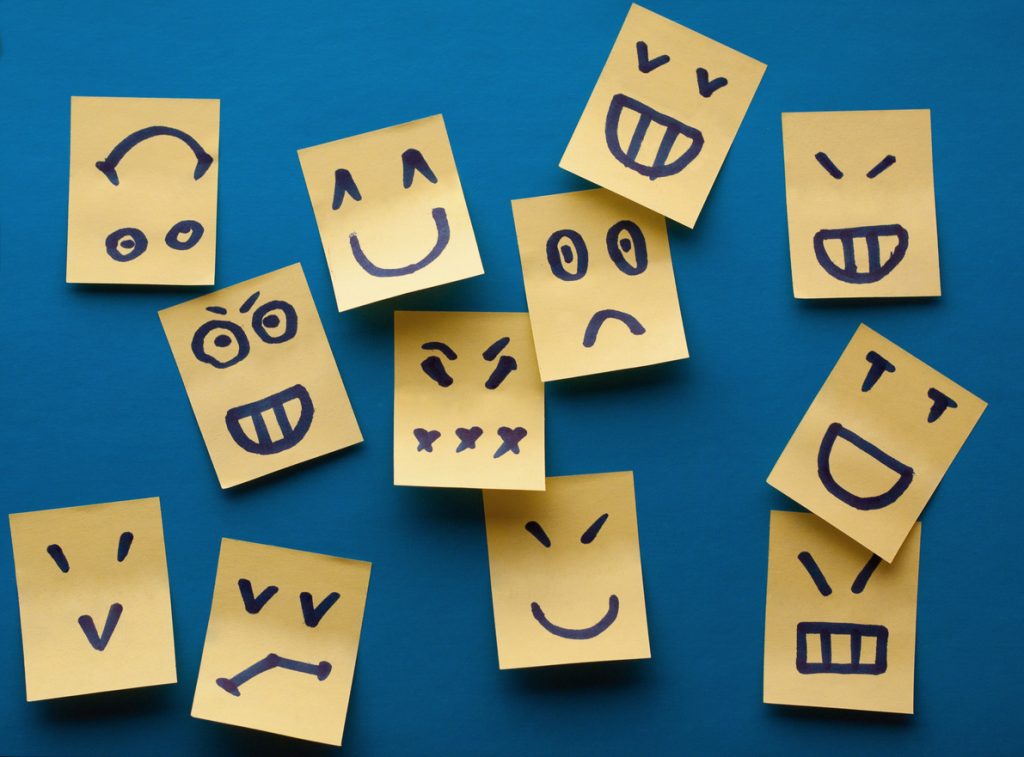 iStock.com/Prochkailo
Improve Customer Service
Customers are typically calling in because they're experiencing an issue or disruption in service. They are going to feel irate or even frustrated at the time of their call. By taking steps to address their feelings, customer service is automatically improved.
Retain Customers
It's the person who is disgruntled and who feels that they've been pushed too far who is ready to undertake the action of leaving your business. Nothing is worse than the feeling that "I've been forgotten!" It can elicit bitterness. 
By paying attention to your customer's feelings, you will head off potential problems and have a better retention rate. Only a small fraction of customers who describe themselves as "annoyed" will retain or further their relationship with a company.
Drive Customer Loyalty
According to a 2016 Forrester Research report, How to Measure Emotion in Customer Experience, in 94% of industries studied, customers' emotional reaction to an experience had a far greater impact on customer loyalty than the ease or effectiveness of their customer interaction.
In the hotel industry, 88% of customers who felt they were valued would recommend that brand to others. Furthermore, over 75% customers said they would keep using or do even more business with the hotel in the future. 
Competitive Advantage
In today's global economy, reduced barriers to trade and advances in online searches often mean that your competitors are closing in on you from all sides. To grab a greater market share, focus on the area that can make you unbeatable. According to the Forrester report, perception of a brand is shaped by customers' feelings. Therefore, it's a tremendous advantage to make an effort where others fall short. 
Increase ROI
It can take a sustained and serious investment in any area from research and development to marketing to see a boost in the customer experience. It can be hard to see the most obvious way to improve customer satisfaction, outside of improving your offerings. But what about deriving greater profitability by improving your customer experience management? In fact, it may be the most efficient way to get a return on investment rather than waiting for an entire market cycle to pass for the next generation of products to be launched, or expecting a sustained media campaign to win over hearts and minds.
How to Measure Emotion in Customer Experience 
To improve a situation, first we must carefully identify the correct parameters. This allows us to set clear, tangible goals that can be met in stages. Bigger goals can make meaningful change seem overwhelming or ambiguous in nature. 
Define Your Metrics
For measuring customer emotion, we must start by asking the right questions to extrapolate data. Rather than simply looking for feedback on products or services, the positive or negative sentiments of customers should be assessed.
For instance, how do customers feel about the layout of your website or the design of your products? These are important questions that will allow you to get to the heart of emotions in customer experience. 
Collect and Analyze Emotion Data
The scope of customer surveys should be expanded to include direct questions about customer experiences. Furthermore, these surveys should be delivered in a timely fashion in order to get the most accurate feedback on customer experience. Also, consider the rate of engagement with customers and using incentives to increase response rates to surveys.
Data is also available from social media (Twitter, Facebook, Instagram) posts that can be glowing or damning. Consumers today make no bones about providing instant feedback on their experience with your brand. These insights are easy to gather and review to learn just how they feel about your brand. 
Plutchik's Wheel of Emotions
According to psychologist Robert Plutchik, there are eight primary emotion dimensions: anger, anticipation, joy, trust, fear, surprise, sadness, and disgust. What bears extra-special attention is the way that unchecked emotions can—and will—spiral out of control into greater levels of intensity. Ask your customers about their feelings or use text analytics of their unstructured feedback. Also, consider "sentiment analysis" that measures the positivity and negativity of language.
Imagine if there was proactive and intuitive customer service that had your customers feeling a mix of anticipation and joy when dealing with your brand. If you gauge leading brands like Tesla or Apple, you'll notice that what they all have in common is the way customers are willing to wait indefinite amounts of time to get their hands on products because the sentiment towards the companies themselves is so overwhelmingly positive. 
Drive Customer Experience Improvements
It can be fatal to a brand to wait for cues from external motivators like a recession or for the competition to make the first moves. Be the leader and look for ways to actively drive customer experience improvements at your company at all levels. Take action by changing unpopular policies and creating new roadmaps for success that will make everyone come out a winner.
Want a way to get real, actionable results in driving customer experience? Consider hiring us at 3C Contact Services to provide customer service that will allow your customers to feel that they are valued and appreciated by your brand. Our highly trained and experienced teams know how to improve customer satisfaction. To increase loyalty, retention, and ROI, 3C Contact Services has the customer support solution for you. Members of our team will be thoroughly trained and know your business almost as well as you do. Contact us today to learn more about us and the dynamic services we offer.