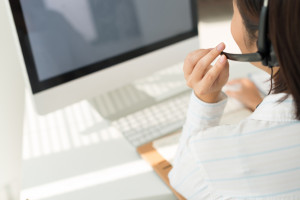 Call center solutions for energy and utility providers are an important tool for business optimization, customer service, and customer retention. Energy and utilities call center services have become an essential component for success in this field.
Need of Call Center Services for Energy & Utilities Service Providers
Many unique challenges face energy and utility providers. Deregulation has opened up many energy and utility services to private firms, creating more competition. As well, customers now have greater expectations of their energy and utility providers, expecting low rates, multi-channel service, prompt complaint resolution, and open communication channels.
Customer service has become more important than ever for energy and utility providers. All it takes is one bad experience or instance of poor service for a customer to quit using your services. After a bad experience, customers can use social media and the internet to spread negative publicity to friends, family, and other internet users. For many people in the public, there is some hostility towards energy and utility providers, which means complaints, issues, and controversies can end up attracting a lot of online attention.
Energy and utility contact center solutions allow you to avoid these problems and provide a greater level of service to your customers.
Benefits of Our Energy and Utilities Call Center Services
There are many benefits to using energy and utilities call center solutions.
24/7 Service:
With energy and utility services, your customers can experience problems at any time of day and may need prompt resolution of their issue. Call centers can provide 24/7 service that makes your business always open and accessible to your customers, whenever they need you.
Customer Satisfaction:
By using the right customer service and communication, you can increase customer satisfaction and retention. The public has more utility and energy providers to choose from than ever before. By using a professional utilities call center, you can provide a higher level of service that satisfies your customers, resolves their issues, and keeps them with your company.
Brand and Marketing:
Energy and utility providers can be perceived negatively by the public, as they do often do not foster the same connections as do other companies. Customer service is the face of your business. Using professional, friendly, and personalized service, you can give your company a softer image and create connections with customers.
Increased Sales:
Call centers offer a range of services beyond customer service. Good contact centers can provide payment processing, as well as a variety of sales services, including business-to-business sales and upselling/cross-selling. Using a contact center is an effective method for increasing revenue and profits.
Our Contact Center Solutions for Utility Companies
3C Contact Services offers effective inbound and outbound call center solutions, with multi-lingual support and 24/7 service. Our dedicated and shared agents can provide a variety of services for energy and utility providers, including customer service, technical support, payment processing, customer retention, direct response marketing, and sales (cross-selling/upselling, business-to-business).
Need excellent customer service to improve your business? As the leading provider of outsourced call center solutions, 3C Contact Services teaches its partners the necessary customer service skills needed to engage and retain customers and clients. Call us today at 1-888-353-2335.