According to a recent survey from Consumer Reports, customer service is getting better since the last time the survey was conducted in 2011. But, employees' customer service skills have room for improvement. The results of the survey will be published in the September issue.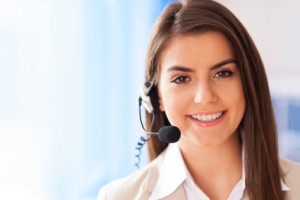 The silver lining? The results found that customers are far less likely to be irritated now than they were four years ago. However, that doesn't mean that customer service representatives are off the hook.
Despite this improvement, staff at many organizations still lack the necessary customer service skills to resolve issues or even provide assistance in a satisfactory manner. When a client calls in, they are investing their time and expect results.
The following are the nine things that customers hate, along with how they can be improved, according to the study in Consumer Reports.
Not Being Able to Reach a Live Person
This was one of the top sources of irritation with 75% of the respondents saying that they were "highly annoyed" when they couldn't reach a live rep. Streamlining your phone system so your clients can quickly and easily reach the right rep is one way to cut down on frustration.
Make sure the instructions are easy to understand. Including a FAQ for commonly asked questions on your website can also cut down on frustration.
Rude and Condescending Employees
For 75% of the respondents, this was yet another cause of annoyance. Customer service jobs often require dealing with irate customers. But that doesn't excuse your staff taking it out on the next caller. If they've dealt with a particularly difficult call, let them take a moment to calm down. If a call seems to be deteriorating despite the agent's best efforts, offer to step in.
Tell your agents that the customer may not be knowledgeable and they need to be patient. This is another case where having an FAQ section on your web site can help cut down on customers calling in.
Disconnected Calls
74% of the respondents reported that they have been disconnected when calling in. Make sure that there are no issues with your phone line. Tell your agents to be careful when putting customers on hold. If they do accidentally disconnect, advise your agent to call the customer back immediately and apologize.
Being Transferred to the Wrong Agent
70% of the respondents said that being transferred to the wrong agent was a source of aggravation. It is vitally important that you train your agents on the proper people to transfer calls to. Also make sure that your phone system can easily accommodate directing calls to the right people in a way that's easy to understand.
Not Being Able to Find Contact Information
68% of the respondents said that not being able to find the phone number or e-mail for customer service added to their frustration. Make sure that this information is listed prominently on your web site. If you have a different phone number for your customer service line, make sure that it is clearly marked on the Contact page of your web site.
Language Barriers
This is a big problem when your business is based in densely populated, more urban cities. It's also an issue if you operate internationally. The chances are that, if you are operating under these circumstances, then you will come across customers who do not speak English as a first language. You can imagine how frustrating it is for a customer not to be able to clearly communicate their problem. Having agents within your call center who are able to speak different languages becomes an advantage in these situations. It allows clients to feel much more comfortable articulating their problems and helps you as an agent better solve their issues in a timely manner. It should be a focus when hiring to actively seek out bilingual or multilingual speakers.
Waiting on Hold for Too Long
Nobody—and this is pretty much consistent across the board—wants to wait on hold for any extended period of time. Seconds feel like minutes when customers are forced to hold excessively. As customer service agents, we understand that it is necessary to put customers on brief holds sometimes. These holds really do need to be brief, though, and should primarily be done when transferring to another agent who will better attend to the needs of the customer. Prolonged holds suggests there is confusion, which leaves the customer even more frustrated. It also suggests your customer service agents don't have the answers that customers are looking for. As mentioned, if this is the case, transferring quickly to another staff member is paramount.
Agents Reading from a Script
Customers call in to customer service so they can speak with real people. They don't want the real people sounding like robots. More important than agents knowing the script is agents understanding the products and the company. Customers need to feel as if they are being personally attended to, and that is not possible if agents are reading answers off of a prepared script. Management needs to ensure reps are continually educated on the products and trained so they can be reactive and natural when speaking with customers. Personable customer service is one key to high customer satisfaction and overall retention.
Failed Resolution on the First Call
Right up there with customers hating being put on hold is them having to call back again to deal with the same situation. Customers expect their problem to be resolved on the first try. The effort it takes to call back to address the same problem is not time well spent—and that goes both for the agents and for the customers. Take the time to listen to the customers, be patient in trying to determine their precise needs, and be aggressive in trying to solve those needs. Failing to solve a customer's issue the first time is a fail for both the company and the customers and can be negative for customer retention.
As the leading provider of outsourced call center solutions, 3C Contact Services provides agents with the necessary training to improve their customer service skills. For more information on available services, please visit the company web site.
Source:
Tuttle, Brad, "Here are the Customer Service Practices You Hate the Most," Time, July 29, 2015, http://time.com/money/3976961/bad-customer-service-survey/