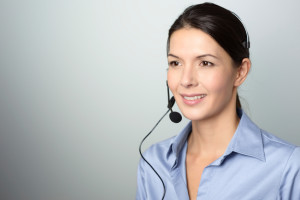 Call center services are one of the best ways for companies to ensure they have good customer service and to grow their business. In the age of the Internet, where bad word of mouth can travel across the globe in less than a day, the importance of customer service is becoming more apparent. More and more companies are using call centers to ensure that their service is professional, comprehensive, and up to date. However, few companies know exactly what it is they should be looking for when selecting a call center service. The truth is that certain call centers could be the wrong choice for your company. There are many factors you have to consider when choosing a call center.
If you are looking for call center services in Canada, here are some things to consider before making a decision.
The Call Center's Level of Sophistication
There was a time when call centers just answered calls. Nowadays, that is no longer the case. Most call centers are now what would technically be called contact centers, which provide customer service across a range of platforms. This will include phones, but it will also likely entail email, online chats, and other digital platforms. With the prevalence of online communication, many companies need to be providing customer service through digital means. However, while some companies will focus exclusively on online customer service, phones are still the preferred method of communication for many customers. Look at your company and at your customers, and then select a call center which can meet your needs.
What Services You Need
When people think of call centers, they think of responding to complaints. The reality is that there is a wide range of services provided by call centers. If you are trying to grow your business, many call centers can now help with sales and customer retention by providing outbound call services. As well, if you serve specific demographics, then certain call centers—such as one that offers multilingual service—may be better for your company.
Whether an On-premise or Remote Call Center is Needed
There are two types of call centers: ones which offer on-premise services at the location of your company and ones which offer remote services. There are benefits to both. If you have expertise in customer service and want to integrate your customer service reps with the rest of your team, then an on-premise vendor could work for you. However, a remote call center can offer you more flexible service with access to cutting-edge technology and trained professionals. Remote call centers are also much more affordable. Determine which suits your needs.
The Call Center's Professionalism
Before committing to a call center, ensure that it's professional and follows the best industry practice. Some good things to look for are positive feedback from clients, 24/7 service, and free quotes or consultations tailored for your company.
Global Reach of Call Center Services
If you are doing business locally and not worried about anyone outside of your area, then choosing a call center service should be a fairly easy,. But if you are a company looking to expand and do business across the country and possibly even around the world, then you need call center services that are versatile enough to match the diversity of your customers.
Technology and Capital of Call Center
Checking the technological capabilities of a call center is a must. The best call centers implement technology into their operations and are also on top of emerging technologies. The reason technology is so important is because it makes work easier, and if your work is easier, it means your customers enjoy better service.
Call Center Services Track Record
The history of the call center's previous clientele is crucial to whether you should even consider them. Do your research and find out who the call center currently does business with and who they have worked with previously. The testimonials on their web site are not enough. Speak to someone and get direct feedback about their experiences with the call center.
Training Program Offered to Call Center Agents
Call center agents are really as good as their training, so companies looking for call center services should seriously consider what type of training programs are in place for the agents. Maybe go as far as attending a training session and see for yourself what kind of training these agents are being put through. You should feel confident that agents are capable of managing your customers on a daily basis.
Infrastructure and Facilities to Render Services
Any call center should have a top-level facility from which they operate. They'll need capable communications lines and dependable connectivity along with data centers that can be quickly restored in case they crash.
Competitive Rates of Call Center Services
While measuring all the other factors that are important in helping you make your decision, don't forget about cost. What kind of inbound call center services and outbound call center services are you receiving for your dollar? Compare rates to that of other call centers and make an informed decision.
Future Expansion
Just like you probably have plans to grow as a business, make sure you are aligned with a call center that is also scalable. It won't do you any good if your business outgrows the service capabilities of the call center with which you are working, because then you'll end up looking for a new partner sooner than you think.
Experience in the Industry
This is crucial. You want to work with a call center that is experienced in your industry and in your geographic location. If you are looking for call center services in Canada, then find an agency that has this type of experience.
As the leading provider of outsourced call center solutions, 3C Contact Services teaches its partners the necessary customer service skills needed to engage and retain customers. Call us today at 1-888-353-2335.