Long before the pandemic, technological evolution was the driving force behind ever-changing business structures. New technology opens the floodgates for new ways of branching out and expanding customer service techniques to embody a more omnichannel approach. All the COVID-19 pandemic has done is forced businesses to accelerate that process to accommodate the quickly evolving digital needs and preferences of their customers. In certain sectors, the importance of diverse customer service techniques has become increasingly apparent over the past few months.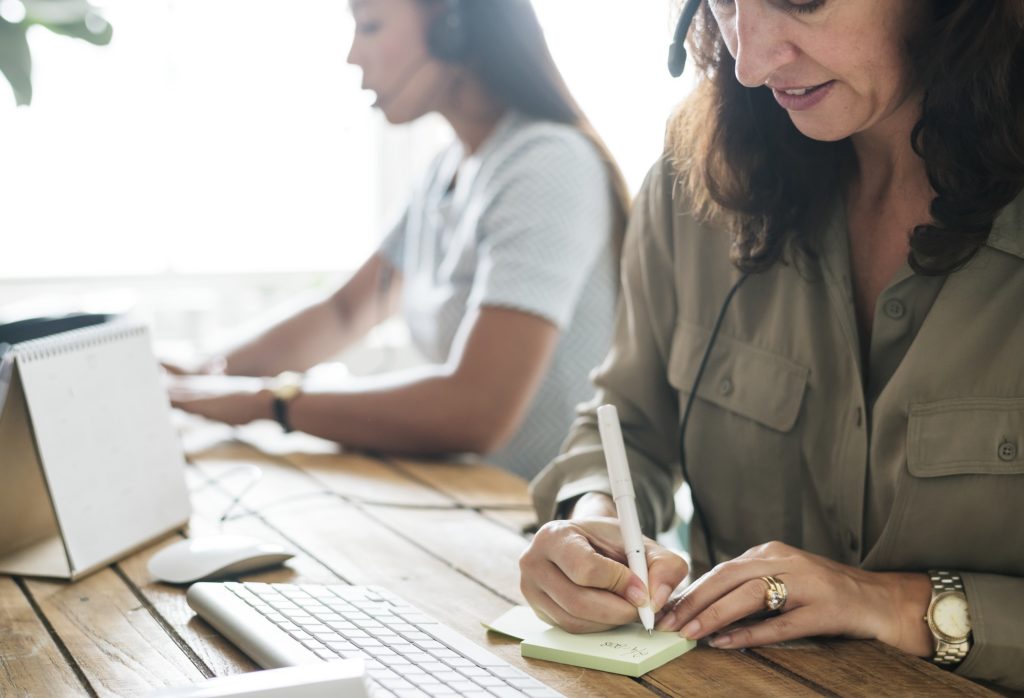 How the Pandemic Changed the Way Call Centers Work
Every industry has seen massive changes since the beginning of the year. Arguably, the customer service industry has undergone the most drastic changes of all. Previously, call centers were associated with large shared workspaces wherein rows upon rows of cubicles housed numerous customer service agents handling a variety of customer queries.
Even before the pandemic hit earlier this year, that structure was slowly being broken down as technology made it increasingly possible for more people to work remotely. Once COVID-19 took a stronghold on our economy and our health concerns, however, it became apparent that companies needed to act quickly to protect their employees and keep their business operations intact.
Omnichannel communications, including the traditional telephone inquiry, voice-to-text, text messaging, instant messaging via social media, email, live chat, and chatbot capabilities, have made it possible for customer service agents to work from home without any issues. This multichannel system makes it a lot easier for customer service agents to offer quick, flexible, satisfactory, and responsive solutions to your customers in real-time.
Business Benefits of Using a Contact Center
Lower overhead costs
Eliminates the need for more office space
No need to hire new staff
24/7 customer service availability and flexibility
Additional support for overflow communications volume management
Improved service quality and business continuity in multiple geographical locations
Digital Transformation of Customer Service
The digital transformation or digital enablement of increased technological reliance and usage in the customer service industry has always been inevitable. But due to increased necessity over the course of this year, the integration of the omnichannel approach to customer service has increased at lightning speed.
Modern customers prefer digital communications over calling into a call center and tend to only use the latter option as an absolute last resort. With so many modes of communication currently available and new ones always on the horizon, it's safe to say that the future of customer service is and always has been digital.
Outsource for Flexible and Responsive Customer Service
Outsourcing your customer service needs to 3C Contact Services gives you the freedom and flexibility to focus on rebranding or building up other parts of your business as needed post-pandemic. We can offer quick response times, extended service hours, and omnichannel communication methods all at an affordable rate while helping you recoup or increase your bottom line. Forging strong relationships through excellent customer service and satisfaction isn't just our top priority, it's our specialty. Feel free to get in touch with us to learn more about our expert approach to great customer service.