Whether or not business owners are familiar with the term business process management (BPM), all companies rely on the methodologies and practices involved in the process to some extent. BPM essentially helps businesses streamline their value-driven processes to increase productivity and workflow efficiency, improve customer service, and boost their bottom lines. What are the benefits of BPM and why is BPM important for your business? Keep reading to find out the answers to these and other important questions about BPM.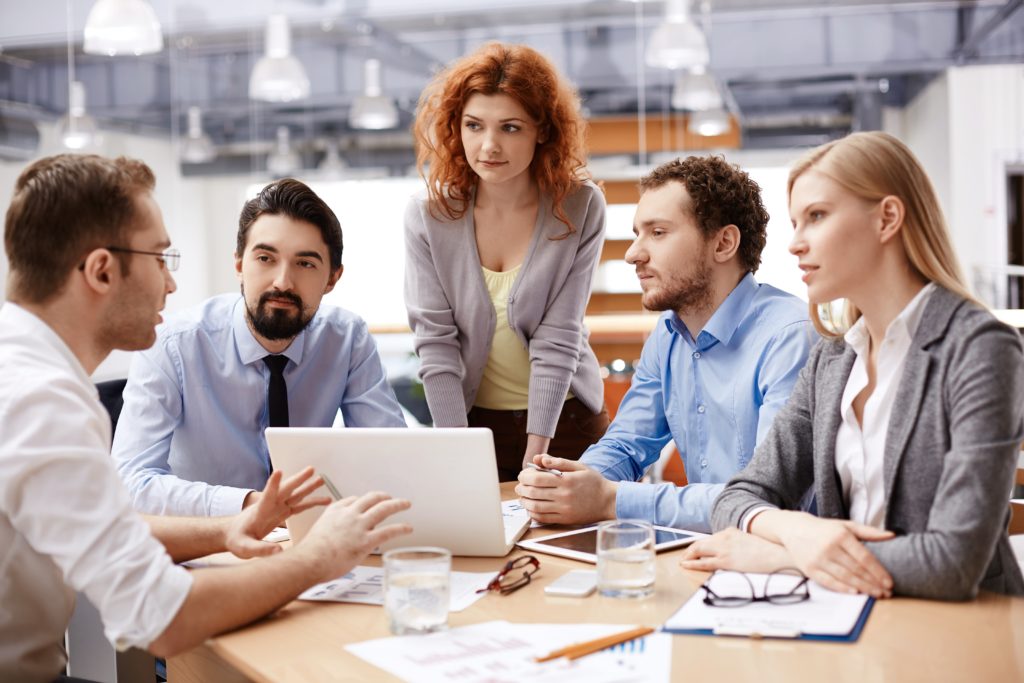 What Is BPM?
BPM is a specific process-based system that organizations can employ to help better manage their day-to-day and end-to-end business operations. The objective is to help businesses manage and streamline these operations through comprehensive analytical and actionable processes that can help them achieve and exceed optimal results. From amping up customer service initiatives and incentives to tracking and analyzing sales targets, BPM is a value-driven system that strategically pinpoints potential problem areas in your business and allows you to apply tangible solutions.
Why Do You Need BPM?
Simply put, a strong BPM strategy is designed to help business owners, top executives, and managers better understand the needs and wants of their customers and come up with a feasible plan of action to bring those things into fruition for the success of the business. BPM enables businesses to properly analyze their existing capabilities, track valuable resources, and find workable solutions to create positive customer experiences with their organizations.
BPM is also designed to optimize results by improving workflow efficiency, reduce overhead costs, and minimize risk and the potential for human error. By eventually automating your BPM processes, you can ensure that the margin for error and the consequential customer frustration or loss is minimal.
What Are the Benefits of BPM?
Businesses can benefit in a number of ways by employing even the most basic BPM processes in their day-to-day operations to bring forth measurable results. Benefits of BPM include the following:
Greater Agility
In this ever-changing world where markets evolve at the speed of light, flexibility is one of the key indicators of a business that has a bright future ahead of it. A comprehensive BPM strategy is the key to help your business stay well ahead of the curve. BPM makes it easier for companies of all sizes and across all industries to not only effectively make necessary changes based on new market demands, but to also disrupt the current standards of their industries by being the first to incorporate innovative ideas.
BPM gives your business the agility and forethought it needs to be an industry leader, maintaining your competitive standing and helping you separate yourself from your competition. Whether that entails breaking into new markets or simply revolutionizing your current industry, a well-conceived BPM strategy can help your business remain relevant and profitable by making positive and impactful changes as needed.
Boost Workplace Efficiency and Productivity
To ascertain the overall success of a business and help boost its bottom line, every employee needs to not only know their place in the workplace, but they also need to have the tools and resources to efficiently perform their jobs. BPM can effectively help your business run like a well-oiled machine, with every element in its proper place to help automate repetitive menial tasks and eliminate redundancies that could be costing your company a lot of wasted time, money, and resources.
A more automated, simplified, and streamlined system will improve employee morale and consequently lead to an uptick in productivity, workplace efficiency, and overall profitability. BPM also helps you easily pinpoint and track potential problem areas where your business could be faltering so that you can work with your employees to come up with solutions that work for your organization. Whether that means changing existing policies, coming up with new sales and marketing strategies, or rebranding your business entirely, BPM is the key to better business management and improved outcomes.
Gain More Visibility
One thing every business is always chasing after is greater online and real-world visibility. The more visibility your business has, the more customers will know about your brand and what you do and the easier it is to connect to more people on a local and international level. The more attention you're able to obtain from your customers, the easier it is to identify potential inefficiencies or problems in your business model. And, the sooner you're able to do that, the sooner you can get to work on the right solution and implement a customer-focused business model. Nothing is more motivating for a business to improve its practices than facing the court of public scrutiny and negative online reviews.
Increase in Growth Opportunities for Staff
Being able to present greater growth opportunities for your staff evidently increases your business's chances of retaining more qualified employees, reducing your turnaround rate, and boosting employee morale. Employees need a strong incentive to not only remain loyal to your business, but to continue to want to work for you. As a business owner, you need to lead by example and establish a positive and productive company culture that makes employees proud to come to work every single day.
Customer Retention Made Easy
Employee and customer retention go together. If your employees are satisfied with their jobs and the work that they do, then that makes it easier for them to care about customer satisfaction and retention. Not only will your employees work harder to get the sale, but they'll also have the necessary tools at their disposal to provide customers with agreeable solutions to any problems they may be having with your brand. This makes it easier for your employees to convince customers to continue supporting your brand while also highlighting important areas where improvement is gravely needed. You can then work alongside your frontline employees to gain imperative insight into your day-to-day business operations and how to produce measurable results based on what you learn.
How 3C Contact Services Can Help Implement BPM
As one of the leading call centers in North America, 3C Contact Services is your partner in providing excellent customer service. We take the time to learn everything there is to know about your business so that we can provide professional phone, email, and live chat interactions with your customers on behalf of your business. Our highly trained customer service representatives can provide valuable insights to help you improve your customer relations and business practices. Contact us today to learn more.