Processing transactions accurately and on a timely basis is an integral part of managing any and all customer service-based businesses. The faster you can complete, process, and fulfill transactions whether it's for payroll or customer orders, the smoother and more efficient your back-end operations will be. But doing all of that and managing the day-to-day core functions of your business can be challenging and sometimes downright impossible to handle all on your own. Outsourcing transaction processing from 3C Contact Services can help alleviate some of your workload and improve the back-end workflow of your business.
Keep reading to learn all about our extensive professional transaction processing services and how your business can benefit from working with us.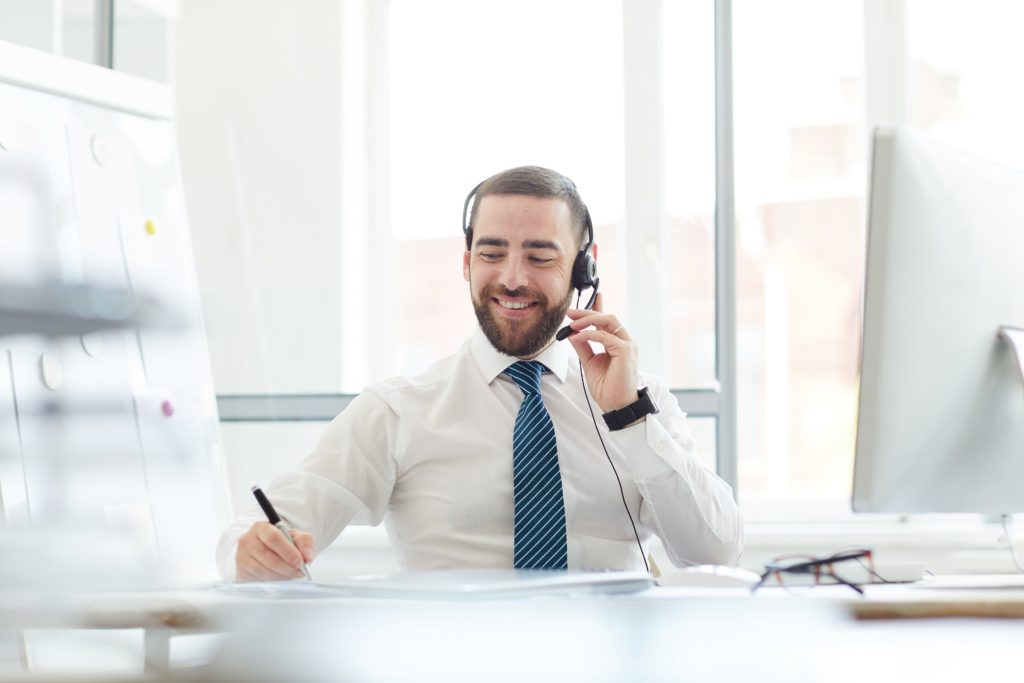 Transaction Processing Services in Toronto
3C Contact Services offers a comprehensive set of transaction processing services that can easily be custom tailored to suit the needs of your business. Our transaction processing services include, but aren't limited to the following:
Payroll processing
Operational analysis and reporting
Account payable/receivable
Claim processing
Data entry
Processing orders
Billing services
Insurance applications
Medical billing
Employee benefit processing
All of our employees undergo a thorough training process that teaches them the skills they need to accurately and efficiently complete these tasks within a strict timeline to ensure that all of your transactional needs are met according to your business standards. We work hard to increase productivity and revenue while also minimizing the margin for human and technological error as much as possible.
Each task is carefully and mindfully executed and double-checked to ensure the utmost accuracy and guarantee that it's carried out correctly the first time.
Why You Should Outsource Back-Office Transaction Processing from 3C Contact Services
Outsourcing your back-office transaction processing from 3C Contact Services will enable you to focus your time, energy, and resources on managing the core functions of your business without having to worry about time-consuming, yet important tasks like the ones mentioned above. Instead, you can spend your time working towards expanding your business and acquiring a larger customer base, as well as retaining more of your existing customers. Think of outsourcing transaction processing services as a means of investing in your business.
Here are a few reasons why you can trust us to take care of it for you:
We Deliver Transactional Processing Accuracy
At 3C Contact Services, accuracy and transparency are our top priorities when it comes to delivering excellent customer service to our clients. We represent businesses of all sizes on a national and international level. With that kind of scope comes a great responsibility in ascertaining the quality of our work—one that we don't take lightly in the least. That's why we have a variety of advanced measures and softwares in place to ensure that we're able to deliver the utmost accuracy and service quality for the businesses we represent.
Cost-Effective Solutions for Your Business
Regardless of the size of your business, we understand that one of your key goals is to try to cut costs and save money wherever possible without compromising on service and product quality. These days, that's not always an easy accomplishment for a lot of businesses considering the costs involved in simply running a full-scale organization. By simply hiring our transaction processing services, you can save your business a great deal in overhead costs. Hiring an in-house team or creating a new department requires renting, leasing, or purchasing office space, not to mention all of the new equipment you'll have to purchase. When you work with 3C Contact Services, you won't have to worry about any of that because it comes as a package deal with our extensive services.
Easy Tax Processing Solutions
Inaccurate or false payroll and transactional processing management can lead to a whole world of trouble for your business come tax season. The CRA doesn't care if mistakes were made by your in-house accountant; all they care about is ensuring that they receive the correct information so that they can accurately classify your business in the most appropriate tax bracket. With our help, you can avoid any mistakes from being made and guarantee that all of your tax information is accurately recorded and submitted on time.
We Use Up-To-Date Data Entry Technology
3C Contact Services uses the most up-to-date technology and software systems to help protect your business from fraudulent credit card, debit, and cheque transactions. We employ a high-tech Positive Pay system that closely monitors and evaluates all internal and external financial transactions associated with your business to help safeguard your bottom line as well as the integrity and reputation of your business.
Positive Pay does a lot more than just protecting your business from fraudulent transactions, however. This system is also set up to streamline orders, payments, and payroll transactions to boost service efficiency and increase employee morale.
Our Transaction Processing Services Save You Time and Money
Time is one of the most valuable assets your business has and when it's wasted or used unproductively, then you could lose money. Hence, the saying "time is money" exists. Outsourcing your transaction processing procedures to 3C Contact Services allows you to focus your attention and talents on other more pressing business-related matters like improving employee morale, hiring new employees, training employees, product launches, expanding your business, and so much more. These are all important aspects of managing your front-end business operations that require your utmost attention and resources.
Our Employees Are Fully Trained and Qualified Professionals
At 3C Contact Services, we pride ourselves on offering exceptional customer service to all of our clients and their customers. That means helping your improve your business practices through proven business process management strategies including comprehensive transaction processing services.
Each and every single one of our employees is fully trained and dedicated to helping your business become successful. Because we believe that your success is our success.
Contact 3C Contact Services Today!
As one of the leading contact centers in North America, we've helped countless companies expand and reach new heights of success with our extensive inbound and outbound services. Contact us today to learn how we can help you grow your business!