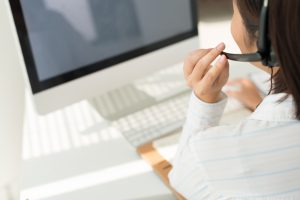 Banking is one of those industries in which the connection between customer service and customer retention is exaggerated. It's not a stretch to say that customer retention in the banking sector depends primarily on customer service. While there are certainly some offerings that differentiate one bank from the next, the primary functions of banks are the very much the same across the board.
Today's customers are more knowledgeable of their options. So once they have settled on a bank, they expect a high level of customer service. The importance of customer retention in banks depends on these institutions stepping up to the plate and delivering on the quality of service that is expected.
Importance of Customer Retention in Banks
The banking sector is more competitive than people know. Big banks are now competing with specialty banks that are not only offering free accounts and higher interest rates for savings but are also giving customers that personalized customer service that makes such a huge difference in this industry. This reality has made the need for customer retention for banks that much more important, as the option for acquiring new customers are far more difficult.
The numbers prove that customers are more sophisticated and poor customer retention strategies will result in a loss of revenue for banks. Dissatisfied customers are especially problematic for banks. A recent study showed that 45% of customers who are dissatisfied with their current bank will discourage their friends from using that bank's services. This figure shows the urgent attention that banks need to give to customer retention.
The stakes are clearly higher for banks, as well. A customer with a bank is a customer for life. This also transitions down to that customers' children and other family members. So it becomes important for banks to understand their customers on a much more personal level than perhaps some other businesses.
Customer Retention Services for Banks by 3C Contact Services
3C Contact Services is here to offer customer retention strategies for banks. We assume that you already understand the importance of customer retention. Our goal is to add value in offering call center services that show your bank's commitment to its customers.
Much of customer retention is about providing personal attention. Of the customers surveyed, 66% say they would rather speak to a live person when doing their banking. For that to happen, you need a dedicated team of representatives who are capable of dealing with customers on a daily basis. 3C Contact Services can make that happen.
We know the steps that can be taken to keep your customers loyal. Our agents are trained and experienced enough to effectively navigate calls and maintain or improve the relationship you've started with your current customers.
If you value customer retention and want to prove to your customers that they are truly important, contact 3C Contact Services today.