Outsourcing telemarketing services as opposed to hiring a full- or part-time in-house staff is an efficient and cost-saving solution that many businesses use to improve their business practices and maximize back-office processing resources. With the help of a reputable outbound call center in Canada, small- and medium-sized businesses can reap the many rewards of hiring an external telemarketing service. They can help you manage overwhelmingly high call volumes, provide exceptional customer service, setup meetings and appointments, and help improve your sales prospects through expert lead qualification.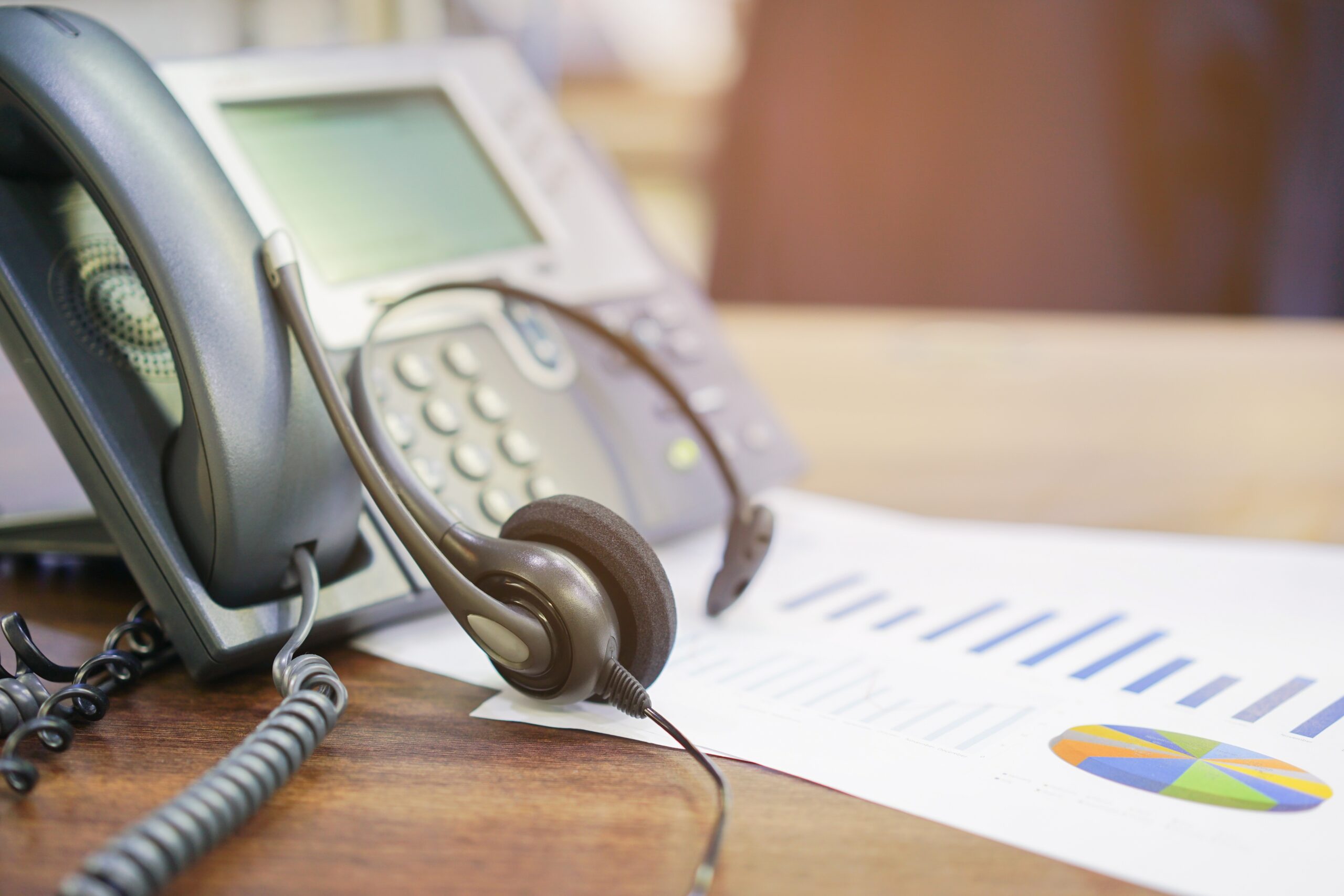 Professional telemarketing services are the cornerstone of every successful B2B marketing campaign. Keep reading to discover why you should consider outsourcing your telemarketing services and how it can help you grow your business while also increasing your ROI.
What Can You Get Out of Telemarketing Services?
Hiring a designated in-house staff to manage all of your telemarketing and customer service needs increases your overhead costs with very little returns. There's a lot of financial and practical planning that goes into managing a call center. First, there's the cost of purchasing state-of-the-art telemarketing equipment. Then you have to invest time and money into hiring, vetting, and training your staff, so they can aptly represent your business.
When you work with an outbound call center, all of those processes are done for you on an ongoing basis and at a low cost. Professional call center services keep your overhead costs low by continuously striving to forge and maintain strong working relationships with prospects. Telemarketing experts accomplish this by encouraging prospects to be actively engaged in the sales process and creating a uniquely personalized customer service experience.
How Can You Use Telemarketing Companies to Promote and Sell Products?
As a business owner or manager, you have a lot on your plate, such as hiring appropriate job candidates, overseeing the management of your business, and implementing solid back-office and operational processes. These are not easy tasks and the last thing you need to do is add more responsibilities to your agenda when your cup is already running over. Part of being a strong business leader is knowing when to seek out a little extra support.
Telemarketing services can help you improve your product marketing and sales initiatives in the following ways.
Set Appointment Meetings
Establishing strong customer relationships entails having a solid outreach plan that includes scheduling and keeping track of important client meetings. Whether you're a B2B or B2C business, you need to set aside time to actually speak to your customers either face-to-face or over the phone. Professional telemarketing services set appointment times and send reminder notifications, so that you're always prepared for your meetings.
Booking Seminars and Conventions
Business events like seminars and conventions provide you with ample opportunities to get a little face-time with your existing and prospective clients. They also give you a chance to scope out your competition and stay up to date on all of the latest developments in your industry. Whether you're hosting or attending a corporate event, this is a great opportunity to make new connections in your industry. Through in-depth customer outreach, telemarketing services inform the public of important industry-related events that are of interest to them and guarantee higher turnouts.
Create a Solid Telemarketing Plan  
Every successful telemarketing campaigns stems from a seedling. It takes a great deal of nurturing and cultivation to bring it to a certain level of success. From the planning phases to the execution process, every piece of the puzzle needs to be perfectly in place to ensure that your telemarketing campaign goes off without a hitch. Telemarketing contact centers have the advanced technology and resources at their fingertips to get your brand messaging out there across a variety of channels and digital platforms to ensure that it's seen by as many people as possible.
Focus on Customer Reactivation
Customer reactivation is a vital aspect of any telemarketing campaign. Telemarketing services keep a detailed record of all of your past and current customers for the sake of maintaining strong connections. Records of past customers include reasons why their accounts may currently be inactive including deaths or cancellations. If it's the latter, then knowing why a customer cancelled your services or product order can help you figure out how to rectify the situation and get them back on board.
Sometimes, it's as simple as contacting the customer directly and asking for their feedback or providing them with a special offer to keep them engaged and interested. It's estimated that this method can help you win back about half of your cancelled customers. At the very least, it provides valuable insight into what aspects of your marketing campaign, products, and services need improvement.
Customer Follow-Up
Following up with customers can yield similar results for your business as attempting to reactivate their accounts. In fact, customer reactivation or retention is a form of follow-up in the sense that it creates further customer engagement opportunities with your brands. A customer that's on the fence about purchasing your products or services might just need a little push to convince them that it's the right choice. Also, customers feel more valued when you take the time to truly understand their needs and ask for feedback without pressuring them to make a purchase. This is all part and parcel of creating unique and memorable customer experiences.
Generate More Quality Leads
Performing extensive market research is a fundamental component of establishing a successful digital or telemarketing campaign. Through this process, you can generate more qualified leads that are likely to convert to sales and help boost your bottom line. That said, however, the process of performing market research, lead generation, and lead qualification is time-consuming at best and grueling hard work at worst. Many times customers may be reluctant to speak to sales agents on the phone, so it's important to ensure that telemarketing representatives are personable, compassionate, and relatable to get on their good side. This can maximize upselling and cross-selling opportunities.
Professional Outbound Call Center Services in Canada
At 3C Contact Services, we utilize solid value-driven relationship-building techniques to maximize customer interactions over the phone, via email, and on live chat. Contact us today to learn more about our services.