Toronto, Canada, 3C Contact Services Inc., North America's premier cost-effective provider of contact center solutions for small- and medium-sized businesses, is weighing in on the results of Cyber Monday, as sales top $2.0 billion for the first time ever.
While Black Friday was disappointing for many retail chains, the same could not be said for Cyber Monday. E-commerce sales on December 1, the Monday after the U.S. Thanksgiving, jumped 17% year-over-year to a record $2.04 billion. For the five-day period, from Thanksgiving to Cyber Monday, online sales from desktop computers soared 24% to $6.6 billion. (Source:"Cyber Monday Exceeds $2 Billion in Desktop Sales for First Time Ever to Rank as Heaviest U.S. Online Spending Day in History," ComScore.com, December 2, 2014; www.comscore.com/Insights/Press-Releases/2014/12/Cyber-Monday-Exceeds-2-Billion-in-Desktop-Sales-for-First-Time-Ever-to-Rank-as-Heaviest-US-Online-Spending-Day-in-History.)
"This data confirms that Cyber Monday continues to be an important day for North American brands. Strong online sales also reflect the accelerating shift in shopping behaviour," says Damian Reyes, customer service manager at 3C Contact Services. "No matter what industry a company works in, this is a busy time of year, especially when considering holiday business generates about 20% of total annual sales."
Reyes explains that during the holiday season, it's more imperative than ever for brands to provide seamless, exceptional customer service. And in this competitive environment, customer service plays an increasingly large, crucial role in determining the way a business performs; in fact, companies that provide the best customer experience also achieve the best sales growth.
"As the premier cost-effective provider of contact center solutions, it's our job to make every aspect of the customer's experience a little bit better every time they call," he adds. "That's because there is a direct correlation between contact center excellence and sales performance. This is an important differentiator that helps brands stand out among the competition."
"3C Contact Services Inc. has an overall customer satisfaction rate of 97%, far above industry standards of between 90% and 95%," Reyes concludes. "On top of that, 3C Contact Services also maintains a leading customer retention rate of 70% and companies that use our services have also seen their save rates improve by 43%."
3C Contact Services Inc.'s customizable solutions allow companies to increase profitability while increasing market share and business intelligence and maximizing customer relationships. To learn more about 3C Contact Services Inc., visit the company's web site or contact 3C Contact Services at 1-888-353-2335 or via e-mail at d.reyes@3ccontactservices.com.
The following two tabs change content below.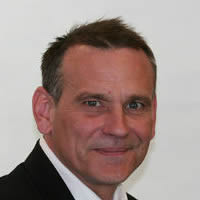 Steven
As vice president of sales and general manager, Steven is responsible for managing 3C Contact Services' staff, sales, and operations, developing strategic plans to grow business and increase the effectiveness of the provided service. Steven is also responsible for building 3C Contact Services' image and fostering relationships with clients and community organizations.