Cultivating and providing an excellent customer service experience is a lot like driving a car. It takes businesses a lot of time, patience, and practice to hone their customer service skills, but there are still a lot of blind spots that need to be identified and overcome in the process. Even the largest and most successful industry-defining or disrupting enterprises have unique customer service blind spots that need to be rectified. From the inside, it can often be difficult to recognize that these problems even exist, let alone pinpoint what they are. Sometimes, having an outside perspective from an experienced and renowned customer service provider like 3C Contact Services can provide the insight you need to identify and fix potential blind spots.
Keep reading to learn about some of the most common customer service blind spots faced by businesses and how to avoid them.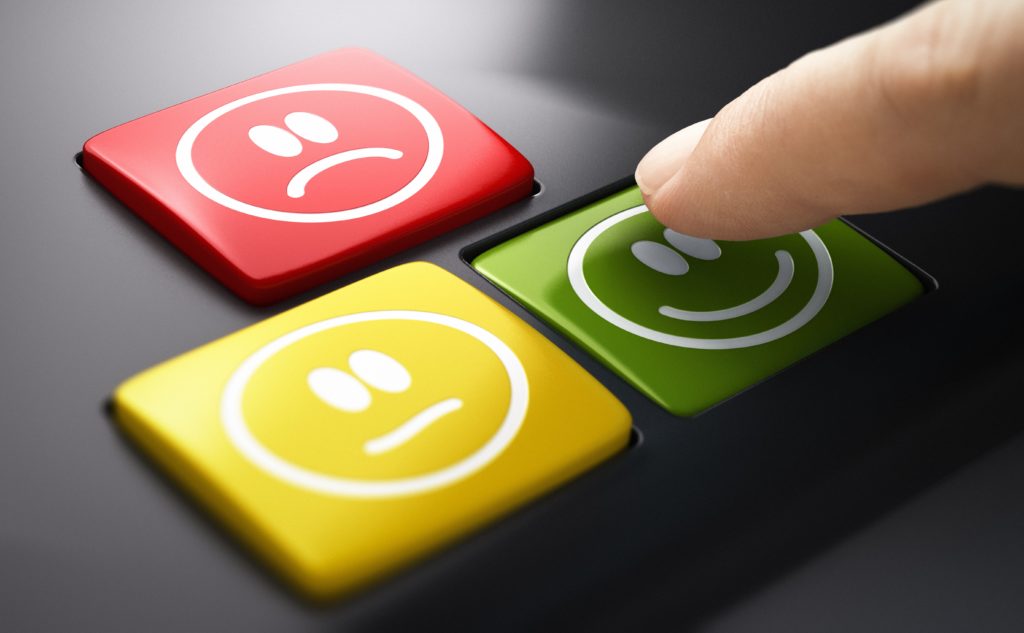 What Are Some Customer Service Blind Spots?
No matter how advanced your business has become and how much respect you've gained in your industry, there's always room for improvement when it comes to cultivating a good customer experience. Technology has made it easier than ever to hone your customer service outreach and interact with existing and prospective customers through social media platforms like Twitter and Facebook. Leveraging these types of platforms is just one way to better understand your target audience.
To better improve their experiences with your business, however, you need to focus on providing top-notch customer service and it all starts with identifying, understanding, and eliminating the following blind spots that are most likely holding your business back.
Missing Opportunities by Focusing Too Much on Acquisition
Focusing all of your energy on customer acquisition is the very definition of putting all of your eggs in one basket and expecting them to hatch at the same time. Customer acquisition is certainly important, but working to improve and maintain excellent customer experiences after they've already signed on with your business is equally important. Ignoring the needs of your existing customers can lead to a lot of missed opportunities.
While customer acquisition should certainly be a priority, it shouldn't take precedence over customer retention. Acquiring customers is only half the battle. Keeping customers onboard after acquiring them builds solid professional relationships and ensures your success and longevity. Offer incentives for customers to continue supporting your business and make sure that your valued and longstanding customers are always looked after by providing prompt service and responses to their queries. Additionally, you have to keep the lines of communication open. Send automated emails thanking them for their purchases and questions; ask for feedback in customer satisfaction surveys; and respond to all reviews, questions, and comments promptly.
Lack of Consistency Across All Channels
Digital marketing is a great and effective online advertising tool if used correctly. Unfortunately, many companies fail to use it properly and it shows. While digital marketing allows you to use various online channels to reach out to a wider audience base, sometimes that can lead to a lot of inconsistent brand messaging. A lot of your brand messaging can get lost in translation when you're trying to tap into international markets. On top of that, failing to update your company information across all platforms as soon as it changes can cause a lot of confusion for your existing and prospective customers.
To maintain an excellent customer experience, it's vital to maintain consistency across the board regarding your brand. That means updating all of your social platforms, your website, your Google My Business listing, and your staff training at the same time and ensuring that all of your employees and departments are on the same page at all times. If customers see one thing online or in an advertisement but get a totally different answer from one of your employees, then this confusion will get frustrating and most likely drive them right into the wide open arms of your competition.
Failing to Meet Customer Expectations
An important aspect of running a successful and customer-oriented business is understanding the wants and needs of your target audience. That involves listening to their feedback and finding ways to incorporate it into your business model. Remember that without your customers, your business would cease to exist, so their opinions matter.
Use online forums, social media comment sections, private messages, online reviews (Google, Yelp, etc.) to gain a clear understanding of what customers are saying about your business. Don't shy away from asking for direct (in person) or indirect (online) feedback. Giving customers opportunities to voice their opinions works twofold: it lets them know you value their opinion and it gives you valuable insights on what you can do to improve their experience and keep them coming back for more.
Failing to Keep Customers Actively Engaged
By that same token, another blind spot that can hurt your business is failing to keep customers actively engaged in your business. Onboarding customers is one thing. There's that initial excitement of trying a new product of service, but that feeling can fizzle out quickly if you don't work hard to build and cultivate a solid relationship with your customers.
Neglecting Minor Details
When it comes to exceptional customer service, the devil's in the details. That means paying special attention to the small things just as much as the grand gestures. How you treat your customers matters. Make sure you're speaking in a clear and friendly voice when talking on the phone or in person.
Make the customer service experience as inclusive as possible by providing translation services to international customers and incorporate a TTY system for customers who are deaf, hard of hearing, or hearing impaired.
How to Avoid Customer Service Blind Spots
Try to see things from your customers' perspectives and make necessary improvements based on their feedback and your own market research. Go through your various customer service platforms so you can gauge the situation for yourself.
Effectively communicate with customers. Always ask for feedback and let them know that their opinions matter.
Work with a professional and renowned customer service company.
As one of the leading customer service providers in North America, 3C Contact Services can help you pinpoint your company's specific blind spots and curate effective solutions to improve your business practices. Contact us today to learn more!