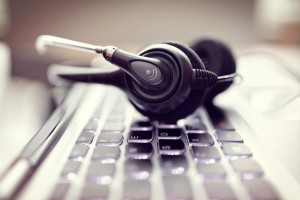 When you want to grow your business, one of the easiest ways to do so is by waking up dormant customers. Many businesses focus on traditional marketing, attracting new clientele, and raising awareness among members of the public. The thinking is that when you want to increase your sales or revenue, you need new customers making purchases. However, this is actually one of the least effective ways to grow your business. New customer acquisition is more costly and often has lower returns than other strategies. Instead, focusing on customer reactivation can be a cost-effective way to grow your business, increase profits, and create better relationships with your customers.
Waking Up Dormant Customers
One of the services that call centers may offer is customer reactivation. When you reactive dormant customers, you are turning a former customer (or one who simply is not making any purchases) back into a paying customer.
There are many reasons why customers may leave your company, including a bad experience, new competition, or changing life circumstances. While there are many reasons why a customer may leave your company, there is one thing that is often true: they are much easier to turn back into paying customers than someone who has no relationship with your company.
With former customers, you know that they have had a prior need or want for your company's products or services. At some point, they found the cost of your services agreeable. You know that they have had interest in your company already, so it is much easier to turn them into a paying customer than a random consumer, who may never have an interest in your company.
Call centers use a variety of techniques, processes, and strategies to reacquire inactive customers and grow your company using your former clientele.
Ways 3C Reactivates Inactive Customers
At 3C Contact Services, we use proven techniques to reactive inactive customers and bring them back into your company's fold. Our techniques are more cost-effective than traditional marketing or promotional strategies.
Identify Reasons Why Customer Left
Before you bring inactive customers back to your company, you need to determine why they left in the first place. Using online surveys is one way that our contact center can engage inactive customers and give them an opportunity to voice complaints or feedback.
Offering Incentives to Reacquire Customers
Once we have identified the reasons why a customer has become inactive, our contact center can offer customized incentives to appeal to that customer and regain their business. Broad discounts or promotions may not work for all customers. Customized incentives can target customers and bring better results.
Communicating Benefits of Company
Contact centers now offer a wide variety of sales services using sales agents to help promote their clients' businesses. Call centers can use multichannel approaches to communicate to inactive customers the advantages of your company.
Employing Multichannel Support to Raise Awareness and Preempt Cancellations
Another strategy is to ensure that your inactive customers are kept engaged with your company by being made aware via multichannel communication. For instance, sending an update asking if they want to discontinue emails from your company may force them to think about your company and prompt them into making another purchase.
Optimize your customer service. As the leading provider of outsourced call center solutions, 3C Contact Services teaches its partners the necessary customer service skills needed to engage and retain customers and clients. Call us today at 1-888-353-2335.