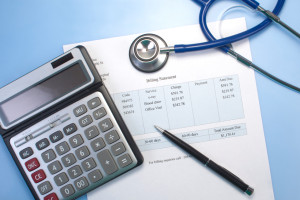 For healthcare organizations, handling administrative responsibilities can be overwhelming and costly, which is why many healthcare providers outsource medical billing.
Healthcare providers face several unique challenges that other companies and organizations do not. In particular, administrative obligations in the healthcare industry are of chief concern and can be particularly complicated, complex, time-consuming, and costly to deal with.
By outsourcing medical billing and other administrative responsibilities to a call center, healthcare providers can save on costs, optimize their operations, and receive many other benefits.
Medical Billing Outsourcing
In the medical industry, regulations are critical. Medical billing and claims processing must adhere to strict guidelines and Health Insurance Portability and Accountability Act (HIPAA) requirements, follow complex processes, and be performed with insurer, diagnostic, patient, and legal considerations in mind. Unlike in other industries, there are a variety of considerations that need to be taken into account with billing.
For smaller practices, dealing with the complexity of the medical billings process can be increasingly challenging. There is no room for leniency or errors when it comes to medical billings. The entire medical billing process is complex and must be adhered to, and smaller healthcare providers can struggle to deal with these administrative responsibilities.
For larger healthcare providers, administrative duties can still make up the bulk of their staff's work, which means extra staff are needed and operations expenses can be considerable. As the size of an organization increases, the challenges of medical billing can also grow. Dealing with the intricacies of medical billing can be one of the biggest money- and time-consumers for medical offices and healthcare organizations of any size.
Turning to medical billing outsourcing companies can help healthcare organizations deal with the challenges of medical billing, saving costs, streamlining their operations, and ensuring accuracy in all patient/billing/insurer information. Call centers are fully equipped to handle the entire medical billing process, allowing healthcare providers to optimize their workplace and save on costs.
13 Benefits of Outsourcing Medical Billing Services
Here are some of the main benefits of outsourcing medical billing.
Increase Cash Flow
When medical billers are away, either on vacation or for other reasons, claims can be delayed. These billing disruptions can end up causing backlogs, resulting in problems with cash flow. By using medical billing outsourcing, healthcare organizations can ensure a steady, consistent cash flow with no delays or interruptions in billing.
Reduce Staff Size and Employee Expense
Meeting the demands of medical billing requires additional staff. With outsourcing, healthcare organizations can reduce their staff size and save considerably on expenses. Outsourcing is more affordable than hiring and retaining staff.
Eliminate Training Costs
Ensuring staff can handle the complexity of medical billing without making errors requires a considerable amount of training. Training costs can be a major expense for any type of business, but they can be particularly high in the healthcare industry. By using outsourcing, healthcare organizations can instantly eliminate their training costs for medical billing roles.
Dedicated, Highly Trained Call Center Agents
When using medical billing outsourcing, healthcare organizations gain access to a highly trained, dedicated team of call center professionals. Dedicated call center agents can navigate medical billing processing, ensuring full accuracy and proper tracking with all claims. They can also provide professional, friendly service when communicating with your patients, ensuring higher patient satisfaction.
More Focus on Patient Care
When healthcare organizations have to focus on medical billing and administration, patient care can suffer. In the healthcare industry, it is important to ensure patients are satisfied with the care they receive. With the challenges and competing interests that medical professionals face, it can be difficult to meet the demands of patients. By outsourcing medical billing, healthcare professionals can focus more on providing high-quality patient care without having to worry about financial/administrative concerns.
Reduce Billing Errors
Medical billing needs to be accurate. Billing errors and inaccuracies can cause delays and increase complications, workload, and costs. Ensuring accuracy with medical billing can be done by outsourcing to a highly trained call center team with experience working with healthcare organizations.
Increase Patient Satisfaction
Healthcare organizations are facing increasing demands from their patients, making patient satisfaction particularly challenging. With outsourcing, healthcare providers gain access to teams of professionals who are fully capable of providing effective customer service and support. Patients judge healthcare organizations not just by their frontline interactions with medical professionals, but also by their communications with the organization through phone and e-mail. Using an outsourcing call center can help increase patient satisfaction, particularly when it comes to medical billing concerns.
Reduce Call Volume
High call volume means more work for staff and higher costs for your healthcare organization. Call centers are effective at reducing call volumes, using a variety of methods and techniques to efficiently deal with both patients and insurers. Outsourcing means your healthcare organization will have reduced call volumes regarding medical billing, allowing for more focus on other areas of concern.
Reduce Record Storage Space
For smaller healthcare providers, another challenge presented by medical billing is keeping track of claims, patient information, and records. Paperwork can easily grow out of control for healthcare providers, and both storing and tracking information can be cumbersome. By outsourcing medical billing, healthcare organizations can reduce the space needed for storing and tracking medical information. Medical billing companies must adhere to regulations and requirements, ensuring accuracy and effectiveness in their information storage and organization.
Receive Detailed Reports
Outsourcing medical billing does not mean surrendering control or oversight. When outsourcing medical billing, contact centers work with healthcare organizations to keep them informed, updated, and aware of all notable occurrences with detailed reports, information, and metrics.
Eliminate Patient Payment Discussion
By outsourcing medical billing, healthcare organizations can eliminate patient payment discussion. For healthcare organizations, dealing with patient payments can be an added complication. By outsourcing to a third party, healthcare organizations can shift this responsibility to a contact center, eliminating any need for ongoing or repeated discussions with patients regarding payment.
Ensure Billing Compliance
Contact center workers are fully trained and have knowledge of the medical billing process. They can ensure full billing compliance, adhere to all regulations and requirements, and affirm that the proper billing protocol is being followed, reducing errors and complications for healthcare providers.
Improve Revenue and Efficiency
Healthcare providers can increase their revenue by outsourcing to a contact center that ensures billing compliance. Not only is outsourcing more cost-effective, but contact centers can minimize the errors and problems that lead to higher expenses.
Outsource Medical Billing to 3C Contact Services
3C Contact Services provides medical billing services that can help healthcare providers optimize their operations.
Insurance Verification: Our trained professionals can verify insurer eligibility and benefits for each patient.
Patient Information Entry: After insurance verification, we create patient databases that can be accessed at any time by validating old data and inputting requisite information. Patient information can be retrieved by healthcare providers on an as-needed basis.
Fees Charge Entry: Our contact center can handle fee charges for your medical practice, entering the right charges and using the right demographic details for different claims. Before transmitting claims, all charges are audited, ensuring accuracy.
Claims Submission: Our contact center handles both manual and electronic claims, using proven processes and methodology to reduce errors, avoid rejections, and ensure accuracy with all claims.
Payment Posting: Our team scans explanations of benefits (EOBs) and checks them into the system upon receipt, reconciling entries and charging patient accounts on a daily basis.
Claims Denial Management: With denied claims, our team works to address any issues immediately. Our team works to quickly resolve any errors, input the right information, and appeal or re-file the claim as fast as possible. When claims are denied and fall under the patient's responsibility, we transfer billing to the patient.
Patient Statements: Our team follows up with patients regarding billings and charges, creating patient statements that meet your requirements. Unanswered follow-ups are transferred to collections.
Credits/Accounts Receivable (AR) Management: Our team follows up on all unpaid insurance claims, ensuring that they are processed correctly and accurately, and that denied claims are appealed.
Why 3C for Medical Billing Outsourcing
3C Contact Services can provide effective, advanced medical billing services to healthcare providers.
Accuracy in Output: At 3C, we follow the highest industry standards, using proven processes and methodologies to ensure that all of our outputs are accurate and validated.
Medical Data Security: We adhere to the strictest industry regulations and requirements, having achieved HIPAA compliance. We ensure that confidential information remains confidential, using the most stringent data protection methods to keep your information safe.
Turnaround Time: Our team is able to provide around-the-clock service, ensuring the fastest turnaround times for your organization.
Scalability: Our contact center is able to offer scalable service to meet the needs of any size of healthcare organization, dedicating professionals to your organization on an as-needed basis.
Competitive Edge: Using 3C Contact Services' medical billing offerings can give your organization an edge over competitors through the optimization of your operations.
Optimize your customer service. As the leading provider of outsourced call center solutions, 3C Contact Services teaches its partners the necessary customer service skills to engage and retain customers and clients. Call us today at 1-888-353-2335.