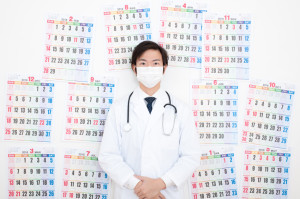 If you are looking for a way to improve the efficiency of your practice while enhancing your patients' experience, then an appointment scheduling service may bring you the best results.
Patient Appointment Scheduling
In the healthcare industry, focusing on the efficiency and quality of your services is important. Few other industries deal with the restraints, regulations, and requirements that the health industry does. When it comes to running a practice, lab, or other healthcare service, it's necessary to focus on efficiency and the patient's experience. Reducing no-shows, scheduling patients appropriately, and maintaining patient confidentiality are important objectives.
With patient appointment scheduling services, a call center can effectively manage and handle all of your scheduling needs. Using proven strategies and professional agents, a call center can help eliminate no-shows, increase efficiency, minimize costs, and improve your patients' experience.
Why Appointment Scheduling Is Important in Your Medical Office
Appointment scheduling is key for any medical office. Each day, you are likely scheduling numerous patients for appointments at your office. Nearly every medical office deals with appointments, including walk-in clinics, where follow-up visits or check-ups are often needed for patients. Without appointments, you likely do not have a functioning medical office.
Appointments are your patients' only way to access your services. With poorly managed appointment scheduling services, your patients lose that access. Improper appointment scheduling can not only create stress for your patients, but also for you and your staff. Without the right appointment scheduling, you might have more no-shows, create more work for your office, and see fewer patients throughout the day.
Ultimately, you may even lose patients. With patient appointment scheduling call center services, your medical office can eliminate these common problems and increase the efficiency of your services.
Benefits of Appointment Scheduling Call Center Services
There are many benefits to using appointment scheduling service solutions.
Staff Benefits
With appointment scheduling services, you can reduce the workload of your staff and free them up to work on other tasks for your office. A large percentage of your staff's daily work is likely on scheduling appointments, which costs you time and money. By outsourcing this work, you can increase your staff's responsibilities while avoiding overstaffing or understaffing problems. With appointment scheduling services, you can be assured that your appointment scheduling is handled with the utmost professionalism, minimizing the common issues that cost you time and revenue.
Patient Benefits
Patients receive higher quality service when your medical office uses patient appointment scheduling. They can schedule appointments at their own convenience, choosing from all available times and dates. With scheduling services, your patients can receive fast and professional service at any time of day, meaning that they will never struggle to schedule an appointment with your medical office. These services ensure that the process is easier and more stress-free for your patients.
Other Benefits
Increased revenue, greater patient satisfaction, and a reduction of common issues that affect medical offices (e.g. no-shows, overlapping appointments, busy periods with long waits, slow periods with few patients) are all benefits that you can receive by using patient appointment scheduling. Call centers can help your medical office operate at an even higher professional level, ensuring the best service for patients and the least difficulties for your office.
Improve the Patient Experience with 3C's Appointment Scheduling Services
3C Contact Center offers patient appointment scheduling services for medical offices. Using proven strategies, years of experience, and cutting-edge technology, we can provide the service that ensures the highest quality experience for your patients. We have represented medical offices throughout the GTA and Canada, helping them increase the number of patients they see, increase patient satisfaction, and reduce common problems that cost them money. Through our trained agents and industry software applications, we can ensure the smoothest appointment scheduling that provides the greatest service for your patients.
Could your medical office benefit from appointment scheduling? As the leading provider of outsourced call center solutions, 3C Contact Services teaches its partners the necessary customer service skills needed to engage and retain patients, customers, and clients. Call us today at 1-888-353-2335.